Hindustan Zinc makes highest dividend payout of Rs 27,157 crore for fiscal 2016-2017
Of Rs 27,157 crore, Rs 11,259 crore will go to the government, the company said.
New Delhi: Vedanta Group firm Hindustan Zinc (HZL) today announced a special dividend of Rs 13,985 crore for 2016-17, taking the aggregate amount paid by it for the fiscal to Rs 27,157 crore, the largest such payout by any company in the country.
"Together with the golden jubilee dividend paid in April last year and the interim dividend in October 2016, the aggregate dividend being paid by Hindustan Zinc during this financial year will be Rs 27,157 crore, including DDT, which is the largest dividend outflow by any company in India in a single financial year," the company said in a statement.
Of Rs 27,157 crore, Rs 11,259 crore will go to the government, the company said.
"In its meeting held today to consider a second interim dividend, the board of directors has declared a special one-time interim dividend of 1,375 percent i.e. Rs 27.50 on every equity share of Rs 2, entailing an outflow of Rs 13,985 crore including dividend distribution tax (DDT)," it said.
The record date for the dividend will be 30 March, it added.
"We are pleased to reward our shareholders with a special dividend, which reflects the company's confidence in its continued robust performance and demonstrates our commitment towards delivering value for our shareholders," HZL Chairman Agnivesh Agarwal said.
Since disinvestment by the government in 2002, the cumulative dividends paid by the company, including the current special dividend, is Rs 37,517 crore, including dividend distribution tax, Agarwal said.
Hindustan Zinc is one of the largest integrated producers of zinc and lead and a leading producer of silver.
The company is headquartered in Udaipur and has zinc-lead mines at Rampura Agucha, Sindesar Khurd, Rajpura Dariba, Zawar and Kayad, and primary smelter operations at Chanderiya, Dariba and Debari, all in Rajasthan and finished product facilities in Uttarakhand.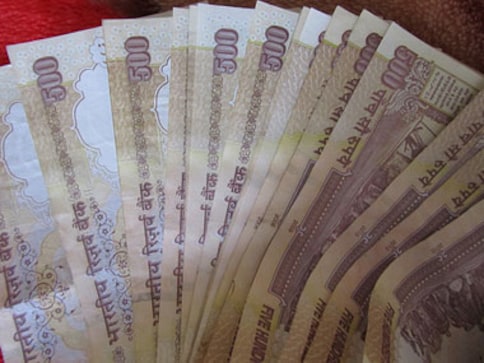 Economy
The government currently holds 29.5 percent stake in HZL and 49 percent in Balco.
Business
NMDC's buy-back of up to 25 percent of its own shares will raise as much as Rs 7,530 crore for the government which owns four-fifths of the company
Business
Now, GoAir also seems to be gearing up for an IPO this fiscal itself