HCL Tech Q3 consolidated net profit up 6% to Rs 2,194 cr; revenue grows 8.4%
HCL Tech's revenues grew 8.4 percent to Rs 12,808 crore, from Rs 11,814 crore in the year-ago period, as per US GAAP accounting norms
New Delhi: HCL Technologies, the country's fourth largest IT firm, on Friday posted a 6 percent growth in consolidated net profit at Rs 2,194 crore for the quarter ending December compared to the same period of previous year.
The Noida-based firm had posted a net profit of Rs 2,070 crore in the year-ago period, it said in a statement.
For the reported quarter, HCL Tech's revenues grew 8.4 percent to Rs 12,808 crore, from Rs 11,814 crore in the year-ago period, as per US GAAP accounting norms, it added.
"We finished last quarter on a strong note, with a growth of 3.3 percent sequentially and 11.2 percent year-on-year in constant currency terms," HCL Technologies President and CEO C Vijayakumar said.
This was a strong quarter in terms of deal signings where HCL signed 20 transformational deals across services, he added.
In dollar terms, the company's net profit grew 11.2 percent to $340.3 million, while revenues rose 13.9 percent to $1.98 billion compared to the year-ago period.
HCL Technologies has announced a dividend of Rs 2 per share.
During the quarter, HCL Technologies added 251 people, taking total headcount to 1,19,291 people. Attrition in IT services (last 12 months basis) stood at 15.2 percent.
Revenues from Americas grew at 16.6 percent in the reported quarter from the year-ago period, while that from Europe and Rest of World was higher by 2.5 percent in constant currency terms.
Financial services witnessed a 10.6 percent growth on yearly basis, manufacturing 21 percent, lifesciences and healthcare 9.7 percent, and retail and CPG at 13.1 percent.
Public services vertical grew marginally, while revenues from telecommunications, media, publishing and entertainment declined by 6.8 percent.
HCL Tech shares were trading marginally down by 0.13 percent at Rs 953.65 on BSE in early trade. The scrip opened higher at Rs 962 but declined later due to profit booking by investors.
Business
ICICI Bank registered a sharp increase in its gross non-performing assets (GNPAs) to 4.72 per cent of total loans in the quarter as compared with 3.77 per cent in the preceding quarter and the 3.40 per cent in the year-ago quarter.
Business
Axis Bank reported 25.34 percent rise in net profit to Rs 726.44 crore for the December quarter of the current fiscal even as its total income declined marginally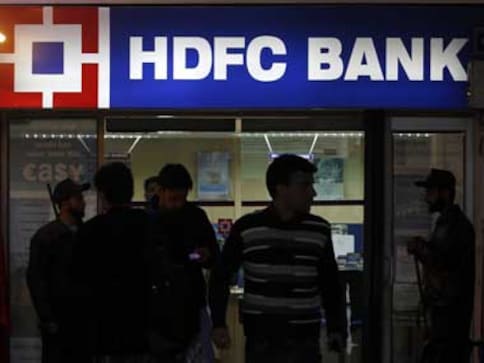 Business
HDFC Bank's net interest margin stood at 4.3 percent for the quarter