GST rates finalised for services; education, healthcare exempt, 5% for transports
Transport services will be taxed at 5 percent. This rate will apply to cab aggregators like Ola and Uber as well
Srinagar: Education and healthcare will continue to be exempt from taxation in the upcoming GST regime that will tax services at four different rates with transport, including economy class air travel, being taxed at 5 percent.
The GST Council finalised four tax rates of 5, 12, 18 and 28 percent to apply on services including telecom, insurance, hotels and restaurants under the biggest tax reform since the Independence.
The rates are in line with those finalised for goods. With this, rates of all items except a handful including gold, have been decided ahead of the roll out of the Goods and Services Tax (GST) regime from 1 July.
Briefing reporters here after the two-day meeting of the Council, Finance Minister Arun Jaitey said telecom and financial services will be taxed at a standard rate of 18 percent.
Transport services will be taxed at 5 percent. This rate will apply to cab aggregators like Ola and Uber as well as those who currently pay 6 percent tax.
Non-AC train travel will be exempt and the 5 percent will be levied on AC travel tickets.
Travelling on metro, local train and religious travel including Haj yatra will all continue to be exempt from GST, Revenue Secretary Hashmukh Adhia said.
Economy class air travel will attract 5 percent GST while business class will be charged 12 cent, he said.
Jaitley said non-AC restaurants will charge 12 percent GST on food bill. Tax rate for AC restaurants and those with liquor licence will be 18 percent, while 5-star hotels will charge 28 percent GST.
Restaurants with Rs 50 lakh or below turnover will go under the 5 percent composition, he said.
Work contracts like white washing will be liable for a 12 percent GST.
Entertainment tax will be merged with service tax under GST and a composite 28 percent levy charged on cinema services as well as gambling or betting at race course.
While the rate proposed for cinema halls is lower than 40 to 55 percent as per current incidence, it may not result in a reduction in tariffs on cinema tickets as states continue to hold right to levy local charges on them.
Hotels and lodges charging per day tariff of Rs 1,000 will be exempt from GST. Rate for hotels with tariff of Rs 1,000 to 2,000 per day would be 12 percent while those with tariff of Rs 2,500 to Rs 5,000 would be 18 percent.
GST for hotels with tariff above Rs 5,000 will be 28 percent.
Jaitley said tax on gold and precious metals will be taken up at the next meeting of the Council on 3 June.
GST on services was the main item discussed at the GST meet today, he said, adding that most services tax exemptions will be grandfathered and they will continue.
Net effect of GST will not be inflationary, he said, adding that healthcare and education services will continue to be exempted from tax under GST.
E-commerce players like Flipkart, Snapdeal will have to deduct 1 percent TCS (tax collected at source) while making payments to suppliers, Adhia said.
There will be no tax on lottery.
Jaitley said 1 July will be the rollout date for GST. "We are in state of readiness."
Find latest and upcoming tech gadgets online on Tech2 Gadgets. Get technology news, gadgets reviews & ratings. Popular gadgets including laptop, tablet and mobile specifications, features, prices, comparison.
Brands
A News18 Initiative to showcase, recognize and inspire young geniuses across different fields.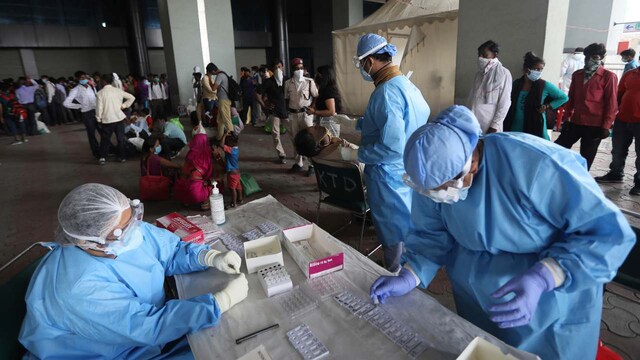 India
Underlining that healthcare spending in the country is 'abysmally low', the panel said the fragility of the Indian health ecosystem posed a big hurdle in generating an effective response against COVID-19 pandemic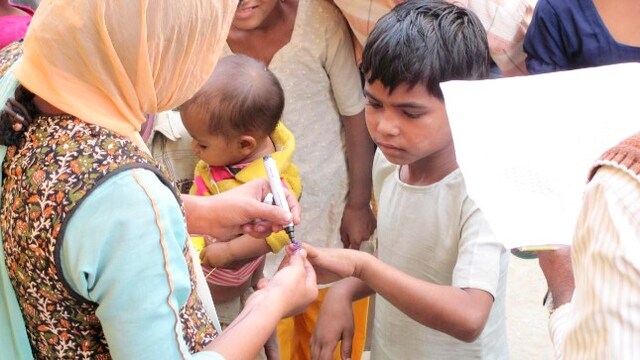 India
The report stated that although there was progress in India in 2019, the pandemic threatens these hard-won gains due to disruption of routine health services like immunisation and access to medical oxygen, which is used to treat both pneumonia and COVID-19 patients