GST rate: Telecom services to become expensive under new tax regime
Debt ridden telecom players, looking for a bail out package, expressed disappointment with the 18 percent GST rate
New Delhi: Telecom services are set to become costlier under the upcoming Goods and Services Tax (GST) regime with the government placing them under the 18 percent rate.
Finance Minister Arun Jaitey today told reporters after the GST Council meeting in Srinagar that telecom and financial services will be taxed at a standard rate of 18 percent.
Debt ridden telecom players, looking for a bail out package, expressed disappointment with the rate saying telecom services will become expensive for consumers and impact the government project like digital India and digital payments.
At present, telecom consumers are charged 15 percent in form of tax and cess over their phone bills.
"Telecom industry hails GST as an iconic reform but we are disappointed with announced rate of 18 percent," mobile industry body COAI's Director General Rajan S Mathews said in a statement.
"We had submitted to the government that consideration must be given to the present financial condition of the sector and any rate beyond the existing rate of 15 percent makes the telecom services more expensive for the consumer," he said.
The 18 percent tax under GST regime will augment the existing burden of the telecom industry further, he added.
"This is also likely slow down the planned rollout of infrastructure across the country and will have an impact on flagship govt initiatives like digital India, cashless India and others," Mathews said.
The Cellular Operators Associations of India (COAI) said that the telecom sector pays around 30 percent of its earnings in taxes and levies, including spectrum usage charge and licence fees.
The COAI statement said: "Due to a number of reasons, including hyper competitiveness, the sector has come to a point that can be seen as just short of needing a bail-out. Total debt for the sector is at around Rs 4.5 lakh crore, while revenues are around than half this.
"Despite this, tariffs have been going in the opposite direction of inflation."
Mathews said that as an essential service, the telecom industry needs some benefits and tax relaxation in order to provide a seamless and hassle-free service.
The industry body said that during several rounds of meetings with the GST council, the representatives of the industry have brought forward issues, related to smooth
operations and expansion of the telecom services such as place of business, centralised settlements, and multiple jurisdiction in one telecom circle, place of supply (PoS) and MRP based valuation and clarity was sought.
The industry body said that the distribution of telecom circles in 22 circles is different from the political structure of the country.
"Around 12 circles have multiple states as part of their territory while five states have multiple circles in their territory. Dichotomy between area covered by telecom circles and state boundaries would create significant IT and accounting challenges for operators," the statement said.
Find latest and upcoming tech gadgets online on Tech2 Gadgets. Get technology news, gadgets reviews & ratings. Popular gadgets including laptop, tablet and mobile specifications, features, prices, comparison.
Business
A decision on GST rate was today put off to next month even as the Centre and states converged towards a consensus on levying a cess on luxury and sin goods in addition to the highest rate of tax in the new regime.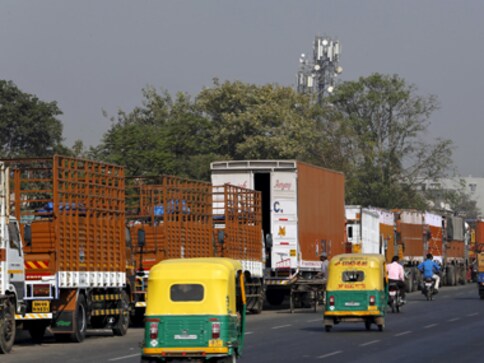 Business
A zero tax on daily necessities as well as lower rate of 5 percent for items of mass consumption will make the new Goods and Services Tax regime, to be rolled out from April next year, less regressive, tax experts said.
Politics
A 4-tier GST tax structure of 5, 12, 18 and 28 percent, with lower rates for essential items and the highest for luxury and de-merits goods that would also attract an additional cess, was decided by the all-powerful GST Council today.