Parliament session ends, but GST celebrations must be tempered by next challenges: Land and labour
The real challenge Modi has to face is on the land and labor reforms since these are politically highly sensitive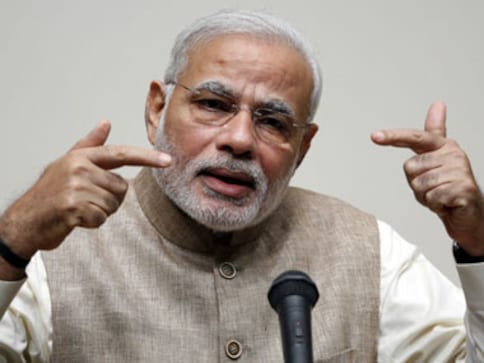 Even his political enemies would concur that prime minister Narendra Modi has decisively broken the reforms jinx in the monsoon session that ends today (Friday). The passage of Goods and Services Tax (GST) amendment, kicking off the biggest tax reform post-Independence, has augmented investor faith in the government.
When the BJP's backroom strategists sit back to take stock of the monsoon session, they will have a smiling face, for which they should thank the Congress party too for extending a helping hand on GST.
For Modi personally, the GST is a major relief as the PM can now face his critics, who have pointed out the lack of progress on substantial reforms. Besides GST, a slew of other reforms, some of them incremental steps, such as bankruptcy code, coal, insurance, real estate and subsidy too show the NDA government's progress.
But Modi has to work even hard on implementing what he has initiated so far and think of ways to push the remaining items on the reform-agenda -- mainly on land and labor reforms, experts said. "Modi has to focus on relentlessly implementing what has been initiated so far," said D K Joshi, chief economist at Crisil, Indian subsidiary of global rating agency, Standard and Poor's.
Modi managed to build consensus on the GST Bill, pending for almost a decade due to political differences, by grouping powerful regional political parties including Mamta Banerjee's Trinamool Congress and Nitish Kumar's Janata Dal (United) and taking the state governments into confidence. This isolated the Congress party, the main opposition, and forced it to concur on the Bill in Rajya Sabha, where the NDA government lacked majority.
The GST, which promises to subsume several state level tax levies into one, is still months away from the final rollout as the government has to pass two supporting legislations (central GST and integrated GST) and at least 16 of India's 29 states have to pass state GST Bills.
Also, the country's tax assessors and companies need to migrate to the new IT infrastructure to comply with the new regime. The government so far doesn't have an agreement with the Congress party on the standard GST rate. The Congress wants to cap the rate at 18 percent, while the government is under pressure from states to settle for a higher rate.
The differences can potentially offer sleepless nights to Modi's finance minister Arun Jaitley ahead of the rollout the new tax regime, which has a deadline of April 2017. "The government has to first ensure that GST is implemented within the time line," said Rajesh Mokashi, CEO of Care rating agency.
But GST is only one side of the story.
Modi has carried the baton from his predecessors on subsidy reforms continuing with the UPA government's Aadhaar Direct Benefit Transfer programme. Ever since the government initiated subsidy reforms, linking Aadhaar numbers of individuals and their bank accounts, it has saved Rs 21,000 crore in two years by directly transferring subsidy to user bank accounts in LPG.
So far the government has linked 25.48 crore Aadhaar numbers to bank accounts and has issued 104.13 crore Aaddhar cards so far to a populations of 128 crore. The government has linked over 12.28 crore LPG connections, over 11.39 crore ration cards and over 5.90 cr NREGA cards linked with Aadhaar. But, continuing this exercise in food and fertiliser subsidies is crucial to cut down the government's overall subsidy burden. Total subsidy burden constituted 21.4 percent of government's revenue expenditure in 2015-16.
Similarly, the passage of the bankruptcy code is seen as a major step to resolve the pain banks face in the recovery of corporate loans. For a banking system, neck-deep in bad loans (about 11.5 percent loans in the stressed category), the absence of a strong bankruptcy code has been a major issue. But, the government is still tasked with preparing the infrastructure ready for the new system. According to Nomura, India currently ranks 136 in the World Bank's resolving insolvency ranking and it takes 4.3 years to resolve insolvency and the recovery rate (at 25.7 cents to a dollar) is very low. Therefore, a consolidated legal framework for resolving bankruptcy will play a key role in improving the ease of doing business in India.
Land, labour laws
But, the real challenge Modi has to face is on the land and labor reforms since these are politically highly sensitive. Making land available to industries, especially foreigners who want to set up factories in India, is key to Modi's Make in India. In August 2015, Modi let the crucial land Bill lapse on account of protests from trade union and farmer bodies. The Bill was intended to make it easier for companies. Modi has to get the Bill passed without losing its essence once the Rajya Sabha numbers improve for BJP in 2017-18 and take states on board once again.
"Unless there is clarity and consensus around land reforms, including land acquisition for implementing government's industrialization and infrastructure development projects, the vision of converting India into a global manufacturing hub will remain unrealized. It is essential to pursue efforts towards a comprehensive land reforms policy relentlessly to bring the matter to a satisfactory conclusion," said Abhik Ghosh, a former civil servant, who was with the International Labour Organization (ILO) in this article.
Similarly, on labor reforms, the NDA government hasn't made much progress. Modi, who endorsed labour reforms in his earlier avatar as Gujarat chief minister, hasn't managed to overhaul the complex labor laws. Almost two third of Indian workers aren't protected by any laws and are outside the organized structure. The Modi-government has to address the issue to deal with the emerging workforce and improve ease of doing business negotiating with country's powerful trade unions, including the right wing unions.
"Labour laws in India are mostly archaic," said Anshul Prakash, associate partner at Khaitan & Co. "On critical issues such as illegal strikes, trade union issues and employment rules, there have been no progress during the Modi-rule," Prakash said.
As of now except Rajasthan, no state has progressed much on labour laws. One case in hand is the lack of progress on the Industrial Relations Bill that intended to allow companies employing up to 300 workers to fire or hire employees without seeking any government permission (as against the earlier limit of 100 workers). The change would have also made it difficult to form trade unions as at least one third of the workforce should agree for its formation.
GST is only a part of the larger reforms agenda. With the NDA-government entering third year, Modi has less than two years to finish his reform work (the last year being an election year). At this stage, Modi has fresh troubles emerging from certain issues such as the politically sensitive problem of atrocities against Dalits (the recent incidents of cow vigilantism and Hinduvta politics) and re-emergence of right wing trade unions that have potential to jeopardise further progress on reforms. The PM has shown the courage to distance himself from the Rashtriya Swayamsevak Sangh's (RSS) Hindutva agenda and focus on governance. Modi's task is to take this approach ahead and pass the bigger hurdles on the reforms path. GST is Modi's 2016 prize; but with 2019 not too far, the celebrations cannot go long.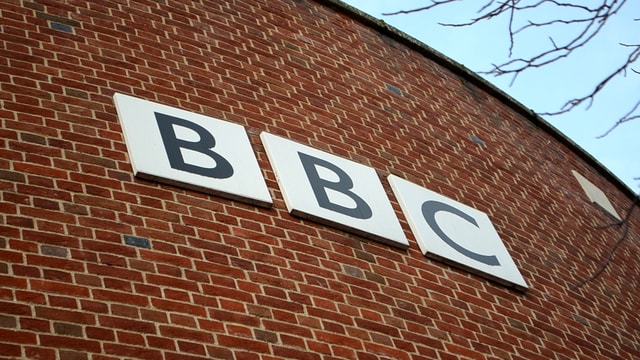 Opinion
The process to colonise the mind of a society outlives political colonisation and is carried forward even when the colony is politically free
Politics
In an exclusive interview with Network18 Group Editor-in-Chief Rahul Joshi, Yogi Adityanath said that Uttar Pradesh was moving towards becoming a $1 trillion economy, after the Covid-19 pandemic had put a temporary halt to the goal
India
The Supreme Court of India Friday issued notice to Prime Minister Narendra Modi-led government at the Centre seeking its response for blocking a two-episode BBC documentary titled - 'India: The Modi Question'