GST: Coca-Cola wants tax rate at 34%, not 43%, and deadline 1 Sep, not 1 July
Coca-Cola has argued that its product is neither a luxury item nor is listed in sin category
The Goods and Services tax (GST) Council led by finance minister Arun Jaitley and other states are putting in a strenuous effort to implement this new indirect tax reform starting July, but global beverages maker Coca-Cola wants the roll out date to be postponed by two months, according to a report in the Business Standard.
Besides this, the US cola giant has also sought the average tax rate on aerated drinks in the proposed GST to be retained at 34 percent. However, the GST Council recently decided to levy a cess of 15 percent on aerated drinks over the peak rate of 28 percent, which brings the overall tax rate to 43 percent on aerated drinks.
The multinational company wanted the cess to be around 6 percent over the peak rate.
Coca-Cola has argued that its product is neither a luxury item nor in sin category. Products belonging to luxury items like luxury cars, tobacco and related products come under sin category, which are liable for the highest tax under GST.
"They removed aerated drinks from the sin category, on which an incremental duty was charged on tariff. The government has admitted that aeraed drinks are not sin," R Sridhar, Coca-Cola's vice president - taxation, has been quoted as saying in the BS report.
For pushing the the GST rollout to 1 September, Sridhar's rationale is that the 1 July deadline, which is the plan as of now, will leave the companies with little time to prepare. In case the government finalises the rules by mid-April, it will be unfair for the companies to be ready in just over two months time.
The company had been arguing against higher taxes for some time now. Last year, an official with the company had pointed out that it might be forced to shut down some of its factories in case the government agrees to impose a 40 percent 'sin tax' on aerated beverages.
"An acceptance of the Arvind Subramanian committee recommendations with regard to GST rate of 40 per cent on aerated beverages will have a negative ripple effect on the entire beverage ecosystem ... It will lead to a sharp decline in consumer purchase and for a demand-driven industry, it will mean a significant rationalisation of manufacturing capacity," Coca-Cola India and South West Asia vice-president (public affairs & communication) Ishteyaque Amjad had said.
Swadeshi warriors yoga guru Baba Ramdev and the all-powerful Rashtriya Swayamsevak Sangh (RSS) had been putting pressure on the finance and health ministries to impose a heavy tax on beverages companies selling products of high sugar content.
It has not been a smooth sailing for Coca Cola in India in recent times.
Alarmed by rising rates of obesity and diabetes, the government has proposed to frame draft rules within a month requiring manufacturers to display the fat, sugar and salt content of products on packaging.
It is also considering a nationwide "fat tax" for so-called "junk foods", a senior government official had told Reuters, although that is unlikely to be rolled out in the near term.
India's carbonated drinks sector is estimated to grow an average 3.7 percent annually between 2017 and 2021, and the stakes are high for companies like PepsiCo, Coca-Cola, Nestle and McDonald's, which have collectively committed billions of dollars to expand in the world's fastest growing major economy.
Concerns about the health effects of fast food and soda drinks have been growing globally in recent years.
Modi recently told PepsiCo CEO Indra Nooyi that her company needed to focus more on public health. Separately, the prime minister's office asked PepsiCo to outline how it would reduce sugar in beverages sold in India.
Earlier this month, Tamil Nadu Traders Federation (TNTF) and Consortium of Tamil Nadu Traders Association (CTNTA) urged the traders in the state to shun Coca-Cola and Pepsi for contaminating groundwater resources.
Activists have alleged that both Coke and Pepsi are the poster children of water abuse and commodification of water, and are involved in excessive exploitation of ground water resources besides discharging toxic wates into the groundwater that are hazardous to those living around their factories.
Last year, a study by London-based Action on Sugar found the cola giants using double the quantity of sugar in their processed drinks as compared to those in Europe. To cite an example, AOS said Fanta in Ireland, Argentina or the UK had six teaspoons of sugar whereas the product in India contained almost double.
World
The local police in Leicester has confirmed that a report in wich a 28-year-old Muslim man - identified as Mohammed Shakil Abdullah - had claimed that he was attacked by a gang of Hindu extremists belonging to the RSS on September 10, was false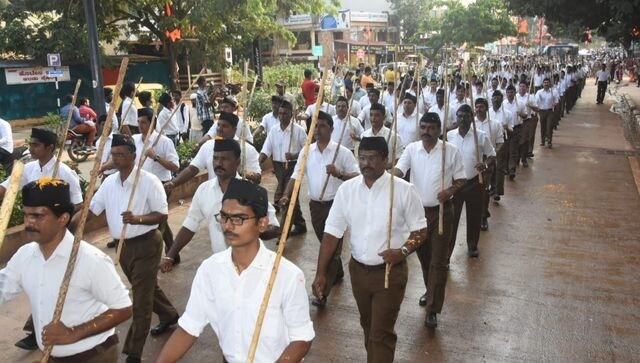 Politics
The Tamil Nadu government has rejected permission for the Rashtriya Swayamsevak Sangh to conduct a route march followed by a public meeting across the State on Gandhi Jayanti.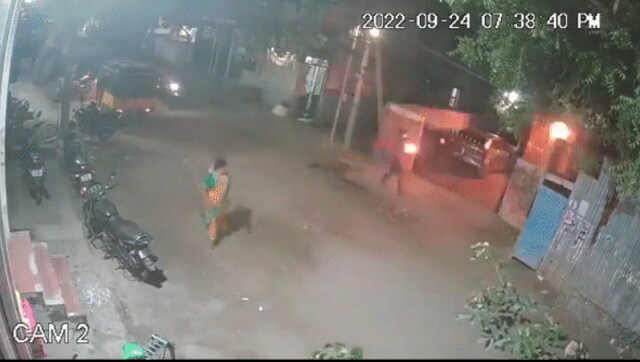 India
In a letter to Home Minister Amit Shah on the increasing attacks against BJP and RSS functionaries in recent times, Tamil Nadu BJP has mentioned 19 attacks, including the damaging of houses, and vehicles, and the hurling of petrol bombs on their or affiliated organisations' activists