Govt needs to step in when credit rating agencies do a lax job
Credit rating agencies made their advent to aid small investors and others who do not have the wherewithal to carry out their own credit risk assessment.
While the market regulator SEBI has done well to berate the rating agencies CRISIL and CARE for their passivity in the Amtek Auto bond rating, the government needs to step in to permit imposition of stiff penalties on crediting rating agencies doing a lax job.
It all happened in August 2015 when Amtek Auto defaulted on redemption of its Rs 800 crore bonds.  The rating agency CARE had in the first week of August 2015 suspended its AA rating as if it was doing a great service to the investors. And CRISIL which had given JP Morgan fund the highest rating for portfolio allocation suddenly withdrew its rating perhaps taking a cue from its fellow rating agency CARE.
Suspension of rating is a pusillanimous act and frowned upon by the SEBI. Suspension can be resorted to only if the bond merges with another bond or when the issuer company merges with another. Suspension of an ongoing bond, as it were, amounts to abdication of responsibility on the part of a credit rating agency. What instead is expected of a rating agency is to constantly review the rating and downgrade it if warranted.
In Amtek's case, a junk bond status was warranted a long time before the auto company defaulted in its redemption obligations.  Downgrading forewarns the investors -- pull out your chestnut from the fire. Suspension on the contrary leaves investors and traders befuddled, unable to fathom its implications.
Credit rating agencies made their advent to aid small investors and others who do not have the wherewithal to carry out their own credit risk assessment. That said, it doesn't mean well-heeled and savvy investors should not set store by the rating. The rating awarded by an accredited rating agency helps investors and traders make up their minds on invest/hold/sell decisions.
A rating is never meant to be final. Indeed, the very essence of rating is constant revision if warranted on the facts and circumstances of the case so much so an AAA rating can morph into junk bond status as the issuer's credit standing goes down the hill.
While the market watchdog has done well to pull up the errant rating agencies for the first time in the short saga of rating in India, we need a slew of reforms on the rating front. In the US, the rating agencies Fitch, Standard and Poor (S&P), and Moody's were hauled up for allowing grass to grow under their feet even as the mortgage bond market was collapsing like a house of cards in 2008 on the back of falling realty prices.
While Moody's had to cough up a penalty of around US $800 million, S&P had to pay through its nose about US $1.3 billion. These two worthies had blithely awarded highest ratings to the mortgage-backed securities when the realty market was on the upswing and sat on them without reacting to the happenings in the market that culminated in housing market crash and bond market fiasco.
The government needs to step in to empower SEBI to slap stiff and exemplary penalties.  What seems to have happened in the Amtek episode is the raters have got away with a mere slap on their wrists.
Who will audit the auditors, who will judge the judges and who will police the police, fumed Late Justice Krishna Iyer in his trademark bombastic style more than three decades ago. He could well have included the raters had they made their mark in India at that time. The point is there must be stiff penalties and other measures against lax job by professionals meant to safeguard investors be they auditors or credit rating agencies. Peer review is one such option. Doctors in the US shame and embarrass each other if post-surgery has gone sour. But it keeps the surgeons on their toes.
Dual or multiple ratings could be another solution. While the regulations do permit such multiple ratings if all of them are published, hardly any issuer has ever done this in the regime of issuer-pays-the-rating-fee regime.
It is for Parliament to mull if the SEBI should be allowed to order dual or multiple rating from out of the investor protection fund or some such altruistic funds. Indeed, payment to raters could come from such altruistic funds because rating agencies are loathe to give adverse ratings to those who pay them -- don't bite the hands that feed you.
Find latest and upcoming tech gadgets online on Tech2 Gadgets. Get technology news, gadgets reviews & ratings. Popular gadgets including laptop, tablet and mobile specifications, features, prices, comparison.
World
Donald Trump's flight into the ozone of crazy was as inevitable as the country's descent into anarchy — and almost certainly intertwined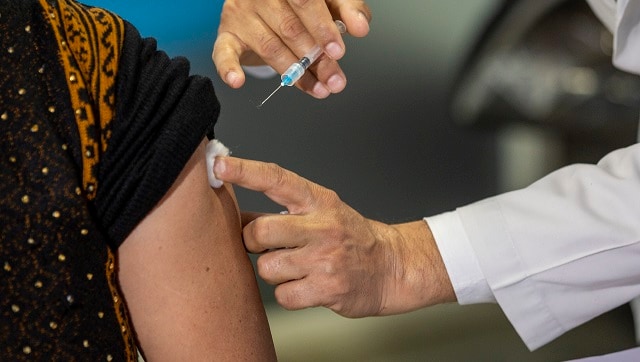 India
Today, while India has the second highest number of cases after the US and third highest deaths after the US and Brazil, it has one of the lowest per capita cases and deaths
World
Pakistan has its own system of indefinite detention and house arrest, where terrorists are kept far from the prying eyes of courts and the media