The Modi government has often been accused of trying to saffronize education in the country but this time round they will have to be complimented, howsoever grudgingly. Yes, the HRD ministry's directive to the Universities Grant Commission (UGC) to in turn ask universities and other seats of higher learning to go cashless is a seminal move that could transform the Indian cash economy like never before not even the recent demonetisation initiative on whose efficacy the jury is still out.
What an excellent place to start!  True the RBI and the center have been taking several initiatives to foster the banking channel payment habit including by asking public sector companies to lead by example by making NEFT wherever possible to suppliers of both goods and services but this is perhaps the first time a wholesome and composite unit is being targeted imaginatively.  BTW, one is sure the government would not mind cheque payments at least till such time the nation goes fully digital like Sweden.  That is a long way off.  There is no harm if paper transactions are resorted to so long as they are through banking channels. Digital payments is what is doing the rounds in the context of universities. Be that as it may.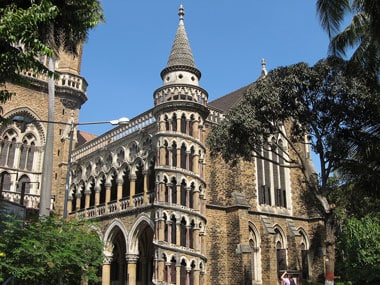 Unlike hospitals, universities do not have to contend with extenuating circumstances justifying cash payments even on a large scale as the recent demonetisation exercise revealed----many hospitals turn away patients if they deigned to pay through cheque.  After all, universities unlike hospitals do not deal with emergency cases where people especially from the trading communities and lower strata of the society willy-nilly rustle up cash and rush to the hospital.  So much so, the banking and digital payment habit can be fostered right across the board in the university campus---receipt of fees, payment to staff, suppliers, government and who have you.
And universities are the excellent starting point from the surreal and seminal angle as well----the all-round, long term and ripple effects.  First, universities going cashless would spread to other institutions and establishments given the me-too attitude of the Indians by and large.  Secondly, catch them young should apply and extend to payment practices and financial discipline as well and should not be confined to sports alone.  In schools, students may not fully comprehend the significance of a cashless economy.
But when they reach universities and other places of higher learning, they are fully geared and attuned to the idea.  And the seeds sown at this stage would endure throughout their lives wherever they go so much so that they can be counted upon to play change agents to the hilt. As future executives and captains of industries as well as consumers they would propagate and practice digital payments with gusto.
The government can also dovetail the proposed move with tax exemption.  In our country, most of the private colleges and educational institutions are owned by public charitable trusts with an eye on income tax exemption.  There is no reason why such exemption should not come with an additional and new rider----only if they have gone cashless comprehensively.  There is a precedent and parallel---the presumptive tax rate of 6 percent if they embraced digital payments and receipts as against the norm of 8 percent of sales for small traders.  This is an excellent bait for them to embrace digital economy.
Educational institutions have been lending themselves as an excellent money laundering place and place for parking black money by sundry film stars especially in the South and politicians across the nation.  This rider would rid the temples of learning of the black money scourge to a great extent.
Updated Date: Jun 08, 2017 11:58 AM