GDP grows 7.9% in Jan-March and 7.6% in full year, boosts mood for Modi govt
A slow and steady economic revival is seen
India's economy grew at an expected 7.9 percent in the January-March quarter of 2015-16 and 7.6 percent in the full year, according to the government data released today. The data should come as a confidence boost for the Narendra Modi government, which celebrated its second anniversary on 26 May.
A poll of 26 economists by Reuters earlier predicted gross domestic product expanded 7.5 percent in January-March, faster than the previous quarter's 7.3 percent but still well short of the recent peak of 8.3 percent in mid-2014.
Enthused by the impressive numbers for 2015-16, as against 7.2 percent in previous fiscal, the government said the growth rate can go up to 8 per cent in the current fiscal on the back of good monsoon.
Meanwhile, GVA at basic prices at constant prices in Q4 of 2015-16 is estimated at Rs 26.88 lakh crore, as against Rs 25.03 lakh crore in Q4 of 2014-15, showing a growth rate of 7.4 percent.
The corresponding figure for the entire 2015-16 is estimated at Rs 104.27 lakh crore, showing a growth of 7.2 percent (as against 7.3 percent estimated earlier).
On a sectoral basis, agriculture, forestry and fishing grew 2.3 percent; mining and quarrying grew 8.6 percent; manufacturing 9.3 percent; electricity, gas, water supply and other utility services 9.3 percent; construction 4.5 percent; trade, hotels, transport and communication 9.9 percent; financial, real estate and professional services 9.1 percent; and Public administration, defence and other Services 6.4 percent, during the quarter.
For full year, the sectors that registered growth rate of over 7.0 percent are financial, real estate and professional services (10.3 percent); manufacturing (9.3 percent); trade, hotels, transport, communication and services related to broadcasting (9 percent); and mining and quarrying (7.4 percent).
The growth in the agriculture, forestry and fishing, construction, electricity, gas, water supply & other utility services, public administration, defence and other services' is estimated to be 1.2 percent, 3.9 percent, 6.6 percent and 6.6 percent, respectively.
"That the agriculture sector rebounded in the fourth quarter (to 2.3 percent in Q4 from a negative 1 percent in the previous quarter) is really good news. This also means rabi is better than kharif output. When it comes to service, transportation is holding up. Overall the numbers are fine. A slow and steady economic revival is seen," Soumya Kanti Ghosh, economist at the State Bank of India, told CNBC-TV18.
Gross fixed capital formation (GFCF), or capital investment, at current prices is estimated at Rs 39.72 lakh crore in 2015-16 as against Rs 38.44 lakh crore in 2014-15.
In terms of GDP, the rate of GFCF at current prices during 2015-16 is estimated at 29.3 percent, as against 30.8 percent.
Earlier, government data showed that eight core sectors grew by 8.5 percent in April on the back of pick up in output of refinery products, fertilisers, steel, cement and electricity.
The eight sectors - coal, crude oil, natural gas, refinery products, fertilisers, steel, cement and electricity - had shrunk by (-) 0.2 per cent in April last year.
Also, the core sector's growth for April is higher than 6.4 percent recorded in previous month, signalling a recovery in infrastructure segments.
As per the data released by the Commerce and Industry Ministry, output of refinery products jumped by 17.9 percent as against a negative growth of 2.9 percent in April 2015.
Production of fertilisers, steel, cement and electricity grew by 7.8 percent, 6.1 percent, 4.4 percent and 14.7 percent, respectively, during the month under review compared to the year ago period.
However, production of coal, crude oil and natural gas declined in April this year.
While coal output dipped by 0.9 percent, crude oil and natural gas production declined by 2.3 percent and 6.8 percent respectively.
In 2015-16, the eight core sectors grew by 2.7 percent, while it had expanded by 4.5 per cent in 2014-15.
Commenting on GDP numbers, Economic Affairs Secretary Shaktikanta Das said India can move towards 8 percent growth
with better agriculture production.
"The various measures that the government has been taking in the last couple of years is beginning to show results and overall there are greenshoots...this year hopefully with good monsoon we should look at a growth closer to 8 percent," he said.
Finance Secretary Ashok Lavasa said, "We should work towards seeing this (GDP growth) number grow. We are focusing
on capital spending in infra and social spending."
"Growth rate in the 4th quarter of 2015-16 at 7.9 percent almost hits the magical 8% mark. Good days ahead," NITI Aayog Vice Chairman Arvind Panagariya tweeted.
CII director general Chandrajit Banerjee too said that the economy would achieve close to 8 percent growth in 2016-17, "riding on the crest of strong macro-economic fundamentals, positive business sentiment and pro-growth monetary and fiscal policies".
"Growth of 7.6 percent for the fiscal year 2015-16 is in line with the advance estimates...In the current global
economic scenario, this is a commendable performance and comes on the back of comprehensive reform measures undertaken by the government," said FICCI president Harshavardhan Neotia.
With PTI input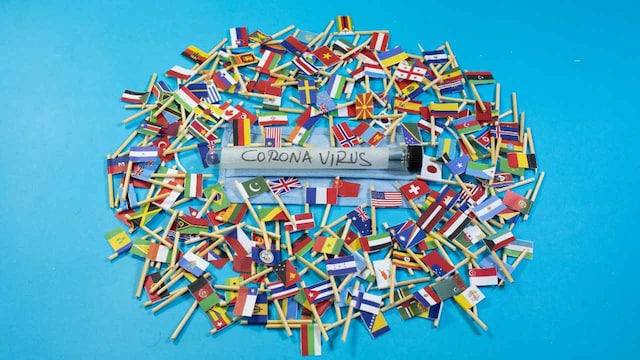 science
IMF chief economist Gita Gopinath flagged the "widening gap" as advanced economies grow faster and developing nations, especially in Asia, slow.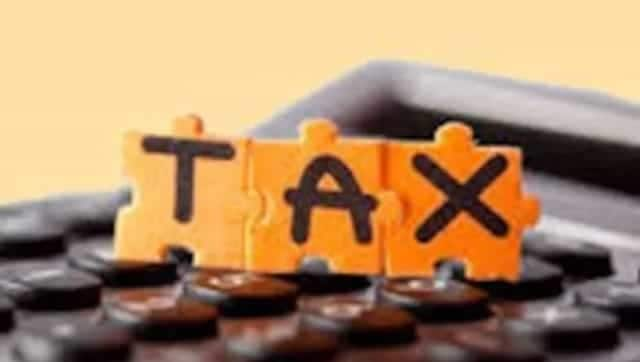 Business
Net direct tax collection in the April-June quarter of the current fiscal is over Rs 2.46 lakh crore, as against more than Rs 1.17 lakh crore during the same period of the previous fiscal