GDP data: Why demonetisation continues to affect consumer sentiment despite rosy numbers
Analysts said that consumption is likely to slow down in March due to demonetisation and high base last year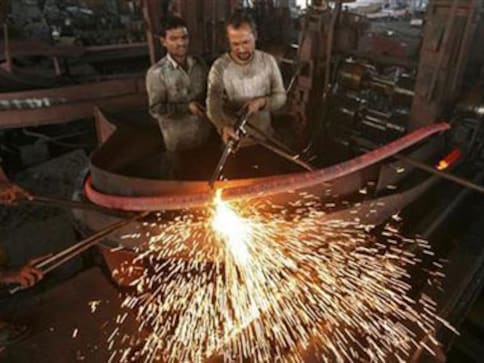 New Delhi: Savvy politics dictates that data be interpreted to suit the narrative. That also leads to alliteration of the sort the Prime Minister Narendra Modi evoked last week with his 'Harvard-hard work' jibe at his predecessor Manmohan Singh, who had called demonetisation 'legalised plunder'. It may have been a shrewd political remark on Modi's part, but if private consumption figures are anything to go by, the real pinch from the sudden recall of over 80 percent of the currency in circulation is being felt now, more than ever. The growth in purchase of fast moving consumer goods, cement and steel, automobiles etc should be lower in the current quarter, thanks to demonetisation.
Why the official figures showed a robust growth in consumer spending in the quarter when demonetisation was actually done is still a mystery though. Experts say the Central Statistical Office (CSO) does not directly measure the informal sector, which accounts for over 40 percent of India's GDP and which saw the maximum impact due to cash crunch. And this could be a major reason why GDP data showed a fantastic jump in private consumption expenditure to 10.1 percent year on year in the December quarter.
The worrying aspect of demonetisation continues, though, as analysts have begun predicting a drastic fall in private consumption expenditure in the current quarter as well, despite much of the currency having returned to the system.
Private final consumption expenditure (PFCE) is the expenditure incurred on final consumption of goods and services by households. Put simply, this measures sale of fast moving consumer goods like soaps, hair oils, toothpaste and shampoos; durables like television sets and refrigerators; automobiles like two wheelers and cars; cement and steel. PFCE has a large share in measuring overall GDP growth in India.
This piece explains how latest government GDP data for the December quarter show PFCE jumped Rs 1,62,563 crore compared to Q3 of last fiscal. In the previous two quarters of FY17, it had increased by just Rs 77,247 crore (Q2) and Rs 1,07,342 crore (Q1).
Now Deutsche Bank analysts have said that growth in private consumption expenditure will fall to 6 percent in the March quarter from 10.1 percent spike shown by the CSO in Q3. And the BSE-CMIE-UMich Index of consumer sentiments shows that on a weekly basis, the decline in consumer sentiments is already steep. This index shows that since the week starting December 18, consumer sentiment has dipped to its lowest in the current week starting 5 March.
What does this mean? Mahesh Vyas, MD and CEO of CMIE, has said in a piece in Business Standard that "consumer sentiment indices suggest that consumer goods companies would be better off if they do not get carried away by the official numbers because consumer sentiments in the current quarter are much worse than they were in the preceding quarter. The little hope that existed in during November-December has evaporated".
And analysts from Antique Stockbroking have also bolstered Vyas' contention by saying that spillover from demonetization will impact the growth in private consumption in the current quarter too. "From an expenditure side, the PFCE growth at 10.1 percent YoY (in the December quarter) is certainly better than most expectations. While 3QFY17 corporate numbers did reveal some loss of growth momentum in this segment (sub-par volume growth from FMCG players), the higher number could represent a shift in market share from the unorganized to the organized segment which was reported by many discretionary companies. Anyways, implied in the 4QFY17 data is a PFCE growth of 6.5 percent which reflects that growth in the current quarter could get impacted by some spillover from the demonetisation."
Dhananjay Sinha and Kruti Shah of Emkay Global said that government revenue expenditure has been the primary growth driver in the December quarter. "This trend is likely to continue in Q4FY17. Multiplier impact on higher private consumption from government spending has been delayed due to demonetization."
These analysts further said that consumption is likely to slow down in March due to demonetisation and high base last year. "Q3FY17 GDP growth of 7.0 percent is boosted by private and government consumption expenditure at 10.1 percent and 19.9 percent YoY respectively. Higher government spending is in line with our earlier thesis of the government reflationary approach driving growth. This has been reflected in both GVA and GDP growth figures. Private consumption growth increased sharply to 10.1 percent YoY maybe owing largely to high festive related consumption. Consumption is March is likely to slow down considerably showing the impact of demonetisation and high base in last year."
Ratings agency Fitch has projected the growth in consumer spending to touch multiple year high of 9.2 percent next fiscal from 7.2 percent in FY17 as GDP growth spikes to 7.7 percent next fiscal. Till then, however, one will have to wait and watch how the continuing impact of demonetization plays out in the informal sector in the current quarter. And whether the impact on the informal sector gets reflected in official numbers somewhere later this year.
Subscribe to Moneycontrol Pro at ₹499 for the first year. Use code PRO499. Limited period offer. *T&C apply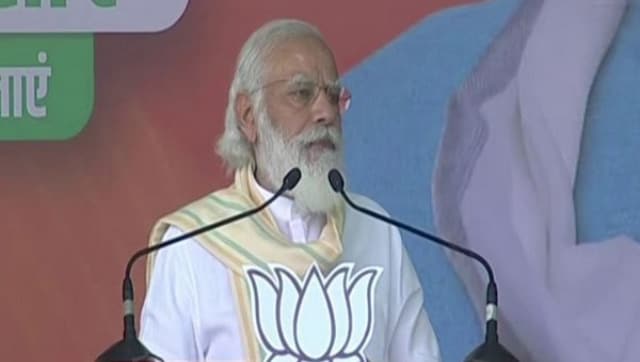 Politics
On Saturday, JP Nadda had chaired meetings of the party's national general secretaries and also general secretaries (organisation) of states.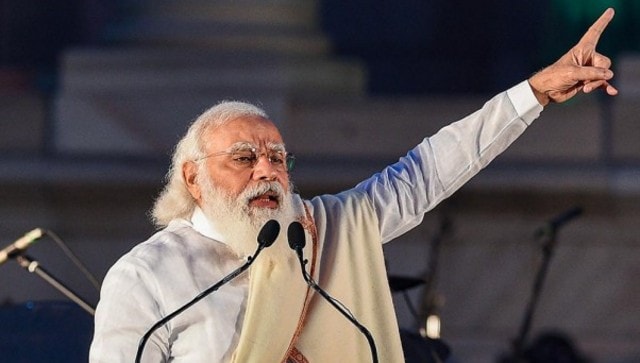 Politics
The ruling party in West Bengal, seeking the intervention of the poll panel, called the use of the prime minister's photo a 'blatant misuse of official machinery'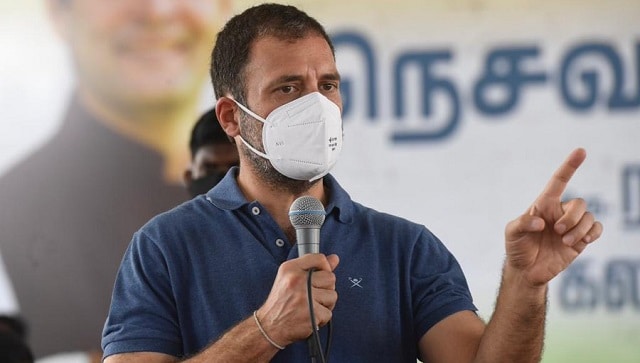 Politics
Touring southern Tamil Nadu for the second day as part of his second leg of campaigning for the April Assembly polls, Rahul said he counted on the people's support to defeat the BJP