Flying may get expensive: Domestic airline cos to increase air fares as GST to pinch cost of operations
The government will levy tax on any import of spare components by airline companies under GST, which is not taxable under the current regime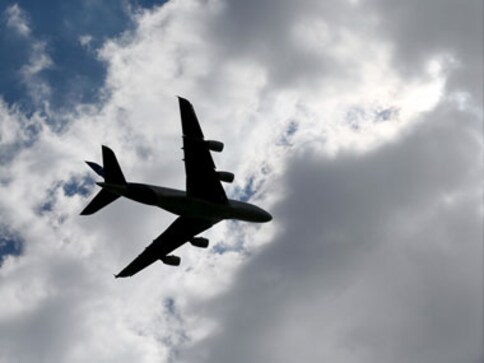 Domestic airline companies may be left with no choice but to increase air fares going ahead, as the rollout of the Goods and Services tax (GST) from 1 July is likely to push up cost of operations.
The government will levy tax on any import of spare components by airline companies under GST, which is not taxable under the current regime. Similarly, aircraft lease rentals will also attract GST, The Economic Times report said.
"Under GST, airlines will be taxed for importing spares for their use and on aircraft lease rentals, and these are not being taxed in the current regime. Any new tax on the aviation industry, which operates under thin margins, may drive fares higher," The ET report said quoting a senior airline executive.
Besides this, domestic aviation companies will also have to deal with reduction in input tax credits on revenues earned through economy class seats, which is expected to crimp operating flexibility, said the report.
Domestic aviation companies also complain that lower input tax credits on economy class travel could further dent revenues, especially, of no-frills carriers such as SpiceJet, IndiGo and GoAir that mainly deal in economy class seats.
However, foreign carriers are in an advantageous position over their domestic counterparts, as the government allows foreign airlines to fully reclaim input tax credits on premium travel. Since, most foreign airlines sell a major portion of premium class travel, the new regime is expected to benefit overseas players.
"For premium travel (IGST rate of 12 percent), full ITC reclaim is available on both input goods and services. Our Indian-based members are concerned that the ITC restriction associated with the economy class may favour foreign carriers over domestic carriers as the former tend to sell a larger portion of premium class travel. It is requested that full ITC reclaim ability also apply on economy class travel," the report said quoting Alexandre de Juniac, director general of global industry grouping IATA.
Another key issue facing local aviation firms is that the introduction of GST will make direct flights to international destinations expensive for players such as Air India, while stopover flights via hubs of international carriers could cost less.
Business
71-year-old Dutta, who came to help the airline in January 2019, has decided to retire on September 30, after guiding the airline through the turbulent COVID period, IndiGo said in a statement
India
The aviation regulator had earlier constituted a three-member team to investigate the incident which took place on 7 May.
India
DGCA chief Arun Kumar said the regulator has sought a report from IndiGo on the matter