Flipkart may get $1.5 bn from eBay, Tencent to build war chest in fight against Amazon, Alibaba
As part of the deal, the Indian arm of US-based eBay may get into the fold of Flipkart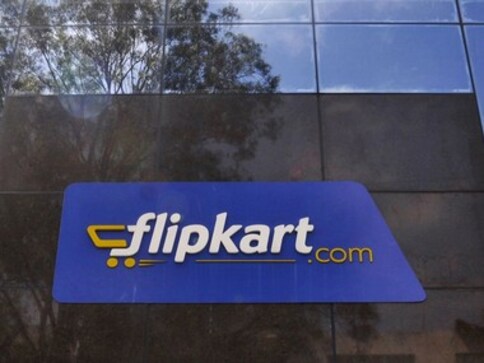 After facing tough times to raise funds to keep their business afloat in 2016, India's e-commerce biggies may be able to see an end to their cash crunch woes in 2017.
Flipkart, the country's number one online marketplace firm, may soon seal a deal with US-based eBay and China's Tencent to get a fund infusion of around $1.5 billion. As part of the deal, the Indian arm of US-based eBay may get into the fold of Flipkart, The Economic Times report said.
Flipkart is also holding talks with one more investor for another round of fund raising initiative. Before this, the company had held talks with Alibaba and Walmart for a fund raising exercise, but the talks failed.
The company has so far raised more than $3 billion in funding, mostly from international investors. The fresh fund infusion likely to come at a time when the company is already facing stiff competition from the US ecommerce giant Amazon and China's Alibaba.
"Talks with eBay are at an advanced stage, and a strategic deal may include Flipkart acquiring or merging their India operations," The Economic Times report said.
With no shortage of cash to spend, both these overseas e-tail giants have been making fast inroads into the country's multi-billion dollar online retail industry estimated to be around $15-$16 billion, and also threaten to dislodge Flipkart's number one position.
The Bengaluru-headquartered company could be valued between $10-$12 billion after the fund raising exercise, after being valued at $15.2 billion when it last raised capital in July 2015.
In the recent past, Flipkart's valuation was consistently marked down by its overseas investors. In the current month, a mutual fund managed by Morgan Stanley had marked down the value of its holding in Flipkart for the fifth straight quarter, valuing the e-commerce major at $5.37 billion.
Last year, Morgan Stanley had marked down the value of its shares in Flipkart for the September quarter to $52.13 per share from $84.29 per share in March. Throughout last year, the Bengaluru-based firm has seen several markdowns by its investors like Valic Co, Vanguard, Fidelity and T Rowe Price.
Meanwhile, in a view to strenthen its position, Amazon India received Rs 7,000 crore in fund infusion from its US parent for 2017, while Alibaba entered the Indian market by acquiring a majority stake in payments provider Paytm's online marketplace.
Earlier this month, Alibaba, along with investment firm SAIF Partners, said it will pump in $200 million in Paytm's online marketplace unit. India's third largest online marketplace firm Snapdeal is also holding talks with its largest shareholder SoftBank Corp, which may invest $100-150 million in tranches.
Entertainment
Halfway into 2022, the OTT platforms might have cracked a smarter, more effective way of entertaining people by focusing on story and suitable talent, rather than going for star value. Will this sustain?
Entertainment
The success of Suzhal: The Vortex, an Amazon Prime Video original, emphasizes the beauty of setting a murder mystery in a small town. Here's a look at how the milieu of this setting adds value to Suzhal, and other titles with similar set up, such as Drishyam, and Mare of Easttown.
Entertainment
Suzhal subverts cinematic stereotypes and maintains its edgy, dark tones throughout.