Fitch downgrades IDBI Bank's rating to BB+ citing poor asset quality; keeps outlook stable
Last week Moody's had downgraded the bank's ratings to Ba2 from Baa3
Mumbai: Global rating agency Fitch Ratings Monday downgraded IDBI Bank's long-term issuer default rating (IDR) to BB+ from BBB- but kept the state-run lender's outlook stable.
The viability rating of the lender was also cut to ccc from bb-.
"The revisions are driven by our expectation of a moderate probability of extraordinary state support due to the bank's waning market position and systemic importance," Fitch said in a note.
The bank's competitive position and its systemic importance have, and will continue to be, eroded as it deals with poor asset quality and a weak capital position, it said.
The bank's gross NPAs almost doubled to 21.25 percent of the gross advances in the fourth quarter of fiscal 2016-17 compared to 10.98 percent in the corresponding period of the previous financial year. The net NPAs were 13.21 percent against 6.78 percent.
The agency, however, said the bank's large size, substantial deposit base and continued majority state ownership will  likely keep the probability of government support.
Fitch said the stable outlook on the bank mirrors the outlook on the country rating (BBB-/Stable), reflecting its view of no significant change in the sovereign's ability to support banks during extraordinary stress.
It said the bank's viability rating reflects the deterioration of its financial profile in the last two years and  expectation that both asset quality and capital will remain significant ongoing weaknesses.
Last week Moody's had downgraded the bank's ratings to Ba2 from Baa3 on the back of weak financial affected by deteriorating asset quality and high risk to its solvency profile.
India Ratings and Icra have also downgraded the bank's rating with a negative outlook.
Business
India has the potential to grow at an average of 6.7 percent per annum over the next five years and will be the fastest growing large economies, global ratings agency Fitch has said
Business
Provision for bad loans witnessed nearly a two-fold increase to Rs 6,340 crore, against Rs 3,358.58 crore in the year-ago period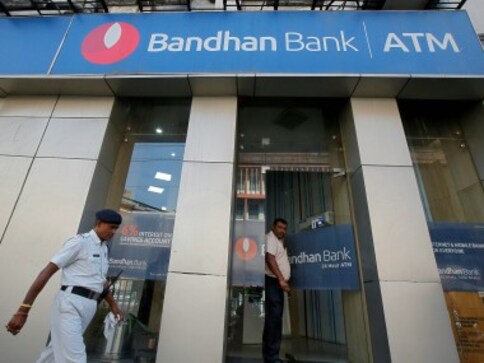 Business
Bandhan Bank's gross non-performing assets (NPA) stood at 1.29 percent in the second quarter of this fiscal compared with gross NPA of 1.43 percent reported in 30 September, 2017.