Festival season sales: E-commerce is battling note ban, GST blues; Paytm Mall may just muddy the waters more
Flipkart may find it hard to spend as match as Paytm and for the new entrant, it is a desperate game for customer acquisition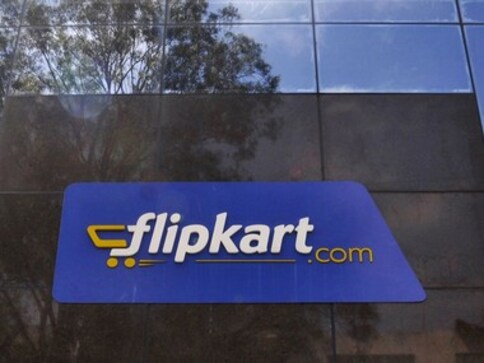 For Indian e-commerce firms, already struggling to shrug off the ill-effects of demonetisation and goods and services tax, this festival season is likely to be crucial. What has made the situation all the more tricky is the entrance of a new deep-pocketed player, Paytm Mall.
Paytm Mall has reportedly earmarked Rs 1,000 crore for the current festival season which will force the top two players or rather the only players in the reckoning so far -- Amazon and Flipkart -- to loosen their purse further so that they do not lose customers.
All this at a time when fear of lower demand due to GST and demonetisation looms large.
"Demonetisation and goods and services tax (GST) have had its impact on every sector. The mood is sombre in the country. Spending patterns are quite low this year in contrast with last year," said Sanchit Vir Gogia, chief analyst, Founder and CEO of Greyhound Knowledge Group, a global strategy and transformation research, advisory and consulting group.
"Demonetisation and GST are hurting everyone," said Paula Mariwala, partner, Seedfund, and Co-Founder, Stanford Angels. According to her, to overcome the pain, e-commerce players will have to resort to all kinds of strategies to remain in the game.
Gogia concurs, "India will spend during the festival time but no matter what e-commerce players will offer by way of discounts, sales wont be high."
Mariwala reckons that as of now, Flipkart is second rung in the game. "But with Paytm's entry, Flipkart will become a struggling child in the e-commerce family," she said.
But is Paytm splurging Rs 1,000 crore on customer acquisition? That is not clear as of now.
However, Amit Sinha, COO, Paytm Mall, has been quoted as saying in a report in The Economic Times: "This festive season, while online retailers will focus on spending money and taking away business from shops in the neighborhood, we will work with them and bring special offers for consumers to shop from their nearby markets by enabling these shopkeepers with mobile technology."
The report says most of this amount will be utilised "for marketing and promotional spends, including cashbacks with merchant partners on campaigns to unveil the biggest retail extravaganza of the year."
An analsyt equates Paytm's Rs 1,000 crore commitment to pompous announcements made during investor conferences by state governments. "We will have wait and see," he said.
However, if as expected the investment mostly goes into discounts, it has the potential to shake-up the e-commerce sector. Amazon and Flipkart will have to redraw their strategy.
"Flipkart will be affected," said Gogia of Greyhound. He says that flush with funds, Paytm will do everything in its bid to displace Amazon and Flipkart to get to the lead position in the sector.
Flipkart recently got a $2.5 billion boost from Softbank Vision Fund and Amazon invested Rs 1,680 crore in Indian operations as part of its commitment to invest $5 billion to expand its local business. The US major will continue to invest in expanding infrastructure and bringing in solutions to enhance consumer and seller experience in the country, media reports said.
Analysts feel Flikpart will find it hard to spend to match Paytm. "This is a desperate game for customer acquisition," Mariwala of Seedfund said, adding Flipkart and Amazon may be now forced to infuse more funds in their operations.
"Paytm is answerable to its investors. So it will do something big and dramatic and widen the market by getting itself into the game," said Harish HV, Partner, India Leadership Team, Grant Thornton India LLP.
The Chinese are always a wild card and given that Paytm is backed by Alibaba, the e-commerce sector can expect a shake-up, said Devangshu Dutta, chief executive of Third Eyesight, a consulting firm focused on retail and consumer products sectors. In the past few years, the e-commerce sector has been driven by discounting, deals and humongous amount of promotions/ advertisements which was heavily weighing down on balance sheets.
Dutta saids that the only way to claw up from this bottomless abyss is to become rational and aim at profitability. But when a player like Paytm enters the fray and is willing to splurge to grab market share, the discipline the others want to distill goes haywire and a 'bloodbath' can be expected, he said. To be fair, though, this strategy has worked for Paytm's payment business. "But that is not how the e-commerce sector is positioned in India now," pointed out Dutta.
So what should be the question that e-commerce players need to ask to survive in the e-commerce game? Primarily, be a successful retailer and not bank on discounts or freebies to acquire customers as that strategy won't bring in customer loyalty, analysts said. "Players need to focus on products and services that will have ongoing customer value," said Dutta.
Analysts aver that there is nothing wrong for players to invest in advertising to promote themselves. But when this spend is used for discounting, then the game gets dangerous for the company's bottomlines and what's worse forces the other players to change their game so as to not lose customers and brand value. The market is dynamic but the cost of entry is going up because of existing players, said analysts. "The other players are where they are because of products and services. But the focus should be on gross margin value, revenue collection and profitabilty," said one of the analysts.
Entertainment
Rarely comes a standup special which is full of life lessons, tear-jerking anecdotes and rib-tickling humour - all packed into 93 odd minutes - a special where the live audience is laughing hysterically at one point and tearing up at another. Tathastu is Zakir at his anecdotal best.
India
The GST council has constituted a committee of the Group of Ministers (GoM) to examine the tax issues on online gaming and horse racing, and casino, while consulting with the state governments.
Entertainment
The concept of the show sounds very cool. What's cooler is that the man himself Rithvik spoke about the show in an exclusive interview with Firstpost and here's what all happened.