Govt further relaxes defence, aviation FDI norms; paves way for Apple stores
Trading of food products manufactured or produced in India, including through e-commerce, is allowed to get 100 percent FDI under the government approval route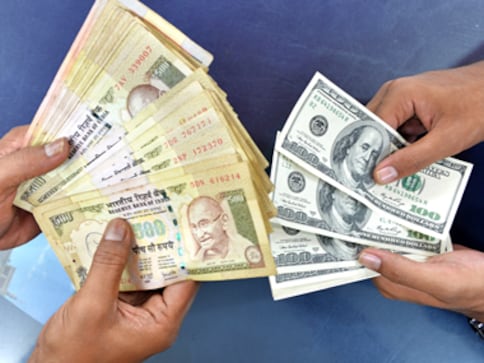 In an apparent effort to divert the attention and calm down investor sentiment after Raghurajan Rajan fiasco, the government on Monday announced big reforms in FDI, as reported by CNBC-TV 18, notably in aviation, pharmaceuticals, defence and food processing sectors, further opening the doors for the inflow of enhanced overseas capital.
The announcement was made in a statement issued by the Prime Minister's Office with an eye on creating more jobs, improving infrastructure and making the investment climate in the country more conducive for attracting foreign investment and technology.
These decisions were taken at a high-level meeting here on Monday, chaired by Prime Minister Narendra Modi.
"Now most of the sectors would be under automatic approval route, except a small negative list. With these changes, India is now the most open economy in the world for FDI," said an official statement.
This is the second major reform in the FDI space. The Centre in last November had significantly relaxed the foreign investment regime.
Trading of food products manufactured or produced in India, including through e-commerce, is allowed to get 100 percent FDI under the government approval route.
In defence, as of now, 49 percent FDI under automatic route is allowed. Above 49 percent is permitted through government approval on case to case basis, wherever it is likely to result in access to modern and 'state-of-art' technology in the country.
The government will now permit foreign equity beyond 49 percent through government approval route, in cases resulting in access to modern technology in the country or for other reasons to be recorded.
"The condition of access to 'state-of-art' technology in the country has been done away with," the release said.
Also, FDI limit for the sector has also been made applicable to manufacturing of small arms and ammunitions covered under Arms Act 1959.
In the pharma sector, up to 74 percent FDI will be permitted under automatic route in brownfield projects and government approval route beyond 74 percent will continue.
As of now, 100 percent FDI is allowed in pharma under automatic route in greenfield projects and up to 100 percent under government approval in brownfield projects.
In the aviation, 100 percent FDI is allowed under automatic route in scheduled Air Transport Service/ Domestic Scheduled Passenger Airline and regional Air Transport Service. In this, FDI up to 49 percent is permitted under automatic route and FDI beyond 49 percent through government approval.
For NRIs, 100% FDI will continue to be allowed under automatic route. However, foreign airlines would continue to be allowed to invest in capital of Indian companies operating scheduled and non-scheduled air-transport services up to the limit of 49% of their paid up capital and subject to the laid down conditions in the existing policy.
The government has also decided to relax local sourcing norms up to three years and a relaxed sourcing regime for another five years for entities undertaking single brand retail trading of products having 'state-of-art' and 'cutting edge' technology. This essentially means such single brand retailing companies will get an eight-year leeway on 30 percent sourcing from local companies.
This relaxation will help Apple, the US-based maker of iPhones and iPads, to open its stores in India. On 21 May, Apple chief executive officer Tim Cook had met with Prime Minister Narendra Modi to discuss the "possibilities of manufacturing" and tapping the young talent pool in the country.
On his maiden visit to India as Apple CEO, Cook also discussed with Modi issues regarding cyber-security and data encryption.
The company has been pushing to sell refurbished iPhones in India, which may help in making its devices more affordable to a larger audience.
It had also said that it was not in a position to comply with the 30 percent compulsory local sourcing norm to set up its stores in India.
While the finance ministry was not in favour relaxing local sourcing for Apple, the commerce ministry did not want the iPhone maker to sell refurbished handsets in the country.
With the latest development, both ministries seem to have reached a consensus on the issue.
With IANS/PTI
World
The administration is asking Congress for $842 billion for the Pentagon in the 2024 budget year. It's the largest request since the peak of the Iraq and Afghanistan wars in the mid-2000s.
World
Though others in Prime Minister Benjamin Netanyahu's hard-right governing coalition have voiced some misgivings about the contentious judicial shake-up, Yoav Gallant's was the first clear, public objection by a senior cabinet member
World
The Indian Navy may receive approval to purchase only three nuclear submarines during the initial stage. The original plan, which envisaged the procurement of six submarines in the initial lot has been scrapped by the defence ministry due to high procurement costs