Farm loan waiver: Can Devendra Fadnavis walk his talk post Yogi Adityanath's googly?
Fadnavis is bang-on about his primary assessment on the issue and rarely does a politician dare to put prudence above political populism on subjects concerning a large number of potential voters.
On Sunday, Maharashtra Chief Minister and BJP leader, Devendra Fadnavis said crop loan waiver cannot be a lasting solution to make farmers debt-free. Instead, higher capital investments in agriculture adequately backed by water and power supplies over a long period will bring greater economic stability to small and marginal farmers, Fadnavis said, while interacting with farmers on the programme, Mee Mukhyamantri Boltoy (I am CM speaking).
"Any crop loan waiver is not a lasting solution. It helps farmers get rid of debt but doesn't increase his repaying capacity when he goes for his next crop loan. Instead of a one-time crop loan waiver, which will certainly give us political mileage, our policies are to free farmers from the vicious cycle of debt," the CM said. Will Fadnavis finally bite the bullet or not is something one needs to wait and watch since in the same programme the CM also said he is not ruling out the option 'completely'.
Fadnavis is bang-on about his primary assessment on the issue and rarely does a politician dare to put prudence above political populism on subjects concerning a large number of potential voters. Never in the past, anywhere in the world, have loan waivers helped farmers to walk out of the tricky pits of bank debt cycles. The UPA-sponsored 2008 farm loan waiver is a good case study. Sure, it does work wonders for the moment -- for the politician (who gets political mileage) and the farmer (who experiences temporary relief and a false notion of being in the good books of his lenders). But, waivers instantly destroy the credit discipline in that particular geography as even honest borrowers will be then tempted to stop making repayments expecting a waiver on their loans. The bank manager will then think twice before sanctioning a loan to the same farmer when he walks into his branch since his credit worthiness is now under question. Typically, the political administrations which press the loan waiver button, don't compensate banks in time. The delay weakens the balance sheets of lenders and the liability remains, at best, unstated. Banks that have high exposure to the farming sector in the state will likely see a spurt in their NPAs (non-performing assets or bad loans) almost immediately.
For the concerned governments too, loan waivers offer immense fiscal burden. Agrarian states like Maharashtra, Uttar Pradesh and Punjab, already have constrained balance sheets and the additional burden of waivers will have a lingering impact on their fiscal health.
Fadnavis deserves kudos for showing the political courage to go against the idea of loan waivers in the backdrop of the recent Rs 36,000 crore loan waiver announcement by Uttar Pradesh Chief Minister Yogi Adityanath following a poll promise made by Prime Minister Narendra Modi in the run-up to the state polls. It isn't hard to imagine the immense pressure on the Fadnavis-government to follow the act of  another state government ruled by his party, the BJP. Without doubt, the calls for loan waiver in Maharashtra strengthened after the UP loan waiver announcement.
If indeed Fadnavis walks his talk and refuses to bend to the pressure groups, his decision will work for the good of Maharashtra farmers in the long-term, save the state's finances and also set a good example for other states weighing the loan waiver option. Besides, Fadnavis will also save the state from falling into a fiscal trap. Consider these numbers. According to an Indian Express report, which cites comments from officials, the state government will have to fork out Rs 1.14 lakh crore for a total crop loan relief to benefit 1.08 lakh farmers across Maharashtra. The state which has a budget of Rs 2.57 lakh crore, of which committed and essential expenditure is Rs 1.77 lakh crore. Thus, the report says, the loan waiver will mean only Rs 0.80 crore is left for other expenses, which will squeeze the government's books to a dangerous level.
The state cannot afford to hold back the Rs 1.77 lakh crore expenditure since it includes salaries/pensions of Rs 1.40 lakh crore; state-Centre driven projects in various sectors worth Rs 34,000 crore; loan repayments/ interests of Rs 28,000 crore and allocations to local bodies amounting to Rs 11,000 crore, the report says. In short, it is nearly impossible for Fadnavis to go for a loan waiver.
In fact, Fadnavis' comments come shortly after the Reserve Bank of India (RBI) governor, Urjit Patel too argued strongly against a loan waiver explaining its demerits. At the post-policy presser last Thursday, Patel said farm loan waivers undermine an honest credit culture and spoils credit discipline. "The general government deficit, which is high by international comparison, poses yet another risk for the path of inflation, which is likely to be exacerbated by farm loan waivers," Patel said.
However, if monsoons this year is low-key, the pressure will mount even further on Fadnavis to announce the loan waiver.
A farm loan waiver promise has been an easy tool for politicians across parties (including Congress party Vice President Rahul Gandhi) to try their luck during crucial elections. However, the fact is that political parties are doing more harm to the poor farmer and the country by wearing the populist hat. Fadnavis should walk his talk and set an example for politicians in other agrarian states, too.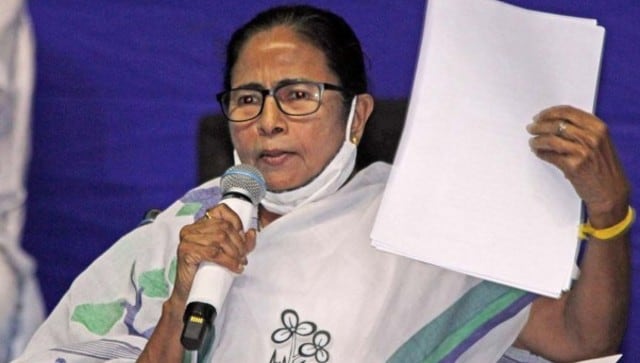 Politics
All this in the backdrop of #AbkiBaarDidiSarkar trending on Twitter, thus further fuelling rumours about a United Front.
India
The ''Mann Ki Baat'' programme is broadcast at 11 am on the last Sunday of each month through various channels of the All India Radio and Doordarshan
India
Modi noted that on the coming 15 August, India will enter its 75th year of Independence and highlighted that Amrit Mahotsav is being celebrated throughout the country to mark that year