Exclusive: Bandhan Bank won't lend to corporates for now, says Chandra Shekhar Ghosh
We are continuing with our focus on financial inclusion and providing financial services to the financially excluded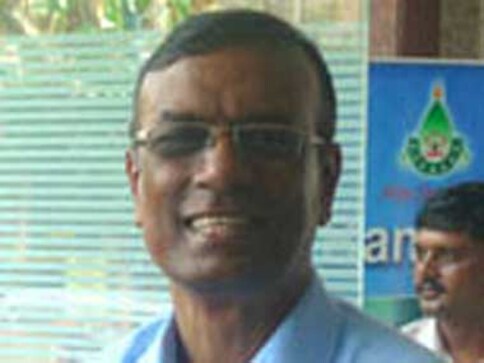 Chandra Shekhar Ghosh, Managing Director and Chief Executive Officer of Kolkata-based Bandhan bank has built the institution brick by brick, first as a microfinance institution and later as a full-fledged bank, with an initial capital of just Rs 2 lakh (borrowed from his family and friends). His father was running a small sweet shop in Bengal. Today, Ghosh is the head of one of the youngest private banks in India. Since its birth, Bandhan has so far focused on catering to the bottom of the pyramid and has refused to move away from its roots, said Ghosh in a freewheeling interview with Firstpost.
There is no plan to change Bandhan's DNA, Ghosh said, stressing that the bank will continue to focus on the financially excluded individuals and small entrepreneurs in Asia's third largest economy. However, the bank, for the time being, has decided to stay away from corporate loans, Ghosh said. Bandhan will hire around 5,000 people in 2017-2018 to meet the growing manpower need at branches and other doorstep service centres, Ghosh said. Edited excerpts:
How has been Bandhan's journey so far since August 2015? Are you happy looking back?
Frankly, it has been an extraordinary journey and I thank millions of our customers to repose faith in us. In August 2015, we started our operations with 501 branches and 7.6 lakh customers. In less than two years, the number of branches has expanded to 840 and we have been able to garner deposits worth Rs 23,000 crore. Our customer base has crossed 10 million and we are the fourth largest debit card issuer in the private sector. We have posted handsome profits in the first full year of operations. Of course, I am happy with the way Bandhan Bank has been growing; it could not have been better.
At any point have you felt that Bandhan should not have shed its original character of a microfinance lender?
Never. This question does not arise as Bandhan has never moved away from its roots. We believe that banking is a fundamental right (of every citizen) and strive to ensure that. Our focus continues to remain on the rural and unbanked segments supporting small entrepreneurs even as we are a universal bank and have the capability of serving all. If you look at our business model, you will find we have two divisions -- general banking and micro banking. One for serving the under-privileged customers -- offering them credit and other financial services and also creating savings habit among them. And, the other caters to the middle and upper class of the society, residing in urban pockets and metros. This operates in the liability space. Simply put, Bandhan Bank collects deposits from wealthy and middle class Indians offering them competitive interest rates and uses that money to lend to the deprived section of the society. At the same time, we are also creating savings habit among the poor.
Bandhan has positioned itself as 'poor man's bank always—both in its MFI days and later when it became a commercial bank. Has this core focus remained so far?
As I have already elaborated, we are continuing with our focus on financial inclusion and providing financial services to the financially excluded. We are catering to the bottom of the pyramid. Along with that, we are also serving MSMEs and SMEs. They need money and not too many banks come forward to cater to them but they are the growth engine of the economy. We are happy to serve them.
As a universal bank we are also widening our customer base and diversifying.  There are people wanting to start new business or expand existing one, or have requirement for an affordable housing and we are servicing them as well. Our ability to inspire confidence among the urban middle class to keep money with us is helping us widen our reach and deploy more resources towards providing financial services to the unbanked.
Has this strategy worked to survive the competition?
Definitely. It's too early to pronounce the verdict but so far it has been working wonderfully well, and we have no reason to believe that it will not work. India is a large market. At the end of the day what distinguishes one bank from the other is the quality of service -- something which is Bandhan Bank's DNA.
Sometime last year you also started focusing on HNI clients? How's the progress?
The bank has opened exclusive premium branches for high net worth individuals (HNI). We also plan to focus on non–resident Indians to widen our customer base. Currently, the focus is on mobilising deposits from the affluent class but in due course we will start offering other services, including wealth management.
What is the vision for Bandhan in the next five years from now? What will be your product mix?
We will continue to serve people at the bottom of the pyramid and also expand our reach to the MSMEs and SMEs. This will gradually change our asset mix. For the time being, we would like to stay away from corporate loans.
What percentage of customers of Bandhan-MFI has come to Bandhan Bank?
The entire base of 6.7 million customers of Bandhan MFI has been brought under the ambit of its banking services. For Bandhan's MFI customers, its transformation into a bank has also provided them a place where they can easily open savings accounts, keep their money, get debit card, and so on.
What is the biggest challenge for Bandhan at this point?
Our challenge is something which many other banks would say is their weakness -- adequate capital. We have plenty of capital. This signifies the robustness of the bank and at the same time we also need to find ways to deploy the capital in a profitable manner.
Are you seeing asset quality pressure on certain segments?
If I say no, I will be lying. Yes, there were signs of minor deterioration in certain segments but things have started looking up.
What are the hiring plans for this year and next?
Bandhan Bank is planning to hire about 5,000 people in 2017-2018 to meet the growing manpower need at branches and other doorstep service centres. The bank has built over 831-strong branch network and plans to add another 160-170 branches by March 2018. We will need over 1,000 executives to man these branches. Currently, our employee strength is over 23,000. The bank has also designed its own banking curriculum for graduates at its training centre Bandhan School of Development Management, which is run by Bandhan's corporate social responsibility arm Bandhan Konnagar.
What is Bandhan's total physical presence at this point? Where do you plan to expand from this point?
Currently, Bandhan Bank operates across 33 Indian states and Union Territories through a network of 840 branches, 2,444 Doorstep Service Centres (DSCs) and 297 ATMs, catering to more than 10.5 million customers. It has a workforce of about 24,000 employees. Since its launch, the bank has collected deposits of more than Rs 22,650 crore and outstanding loan book is Rs 22,040 crore.
Is the era of branch banking in India over?
I can't say that branch banking is dead in India. Particularly in semi-urban and rural centres, the customers are comfortable interacting bank employees in the branch unlike urban centres where banking is an impersonal experience. It will take a while for the rural folks to adopt other banking channels. My understanding is we will continue to have both branch banking and other banking channels for the time being. Overnight, the brick and mortar branches will not disappear -- we will have both brick and click.
Is India poorly prepared for a digital leap in banking transactions?
It is preparing itself for a digital revolution. We are seeing the first phase of it and it will progress over time.
Any other issues you want to highlight?
We would like to focus on creating savings habit among the poor.  We need to convince them to save for their children's education, serious health problems, buying a house and so on. Even with a meagre income they can save. We are trying hard and have started seeing some positive results.
World
China is getting old fast and Beijing is faced with the monumental challenge of how to provide for tens of millions of retirees. But this has also opened opportunities for those who are financially comfortable in their dotage and able to harness the commercial possibilities of technology.
World
In 2016, Beijing changed family planning rules allowing families to have two kids amid fears of fast-ageing population and shrinking workforce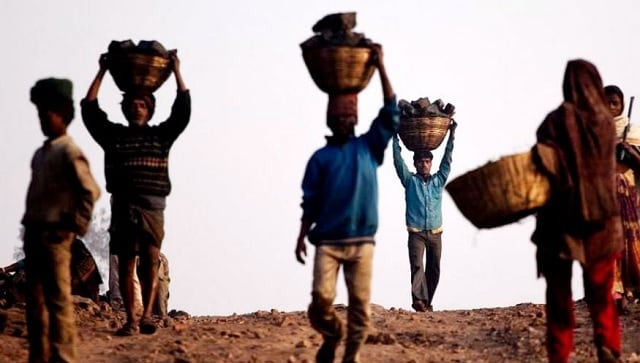 India
CMIE said the unemployment rate touched 7.97 percent last month with urban areas witnessing higher stress at 9.78 percent and rural joblessness at 7.13 percent