GDP growth may hit decade low of 5-5% this fiscal: FM
The last time full-year growth fell below six percent was in 2002-03 when the economy expanded four pe cent. A slump in industrial activity combined with a drought, have dragged on India's performance this fiscal year
The country's economic growth could slow to as little as 5.5 percent this financial year, Finance Minister P Chidambaram said, signalling the possibility that India will expand at its slowest pace in a decade.
"I'm looking forward to this year ending with 5.5 to 6 percent growth, barring any unexpected shocks, and next year getting back to seven per cent growth, and in 2014-15 getting back to eight per cent growth," he said in an interview on Sunday at a G20 meeting in Mexico.
The last time full-year growth fell below six percent was in 2002-03 when the economy expanded four percent. A slump in industrial activity because of slow policy-making and the global slowdown, combined with a drought, have dragged on India's performance this fiscal year, which ends in March 2013.
Until now, the government had estimated growth this year at around six per cent. The International Monetary Fund last month slashed its 2012 calendar year economic growth forecast for India to 4.9 percent from 6.1 percent.
Chidambaram said India had the wherewithal to again reach its economic potential.
"In 2004-2008 we had nine per cent plus growth. It's not as though we have not done it before," he said. "We have slowed down thanks to the world and some domestic factors, but we are absolutely confident that we will get back to the higher-growth path."
Chidambaram said he was concerned about inflation, which hit a 10-month high in September. "We must learn to live with some inflation, but inflation cannot be at an unacceptable level. Today, it is at an unacceptable level," he said.
India's central bank left interest rates unchanged at eight per cent last week, defying government pressure to lower rates for the first time since April.
Rate cut expectations had grown after Chidambaram outlined a recent plan to cut the country's hefty fiscal deficit and boost growth. The bank's announcement failed to calm markets, pushing bond yields and swap rates higher.
He said with a combination of monetary policy, spending cuts, and a tightening of tax collection, India could lower the deficit and foster growth. "I'm confident that with determination, hard work, and some pain, we will be able to contain the fiscal deficit at 5.3 percent," Chidambaram said.
Reuters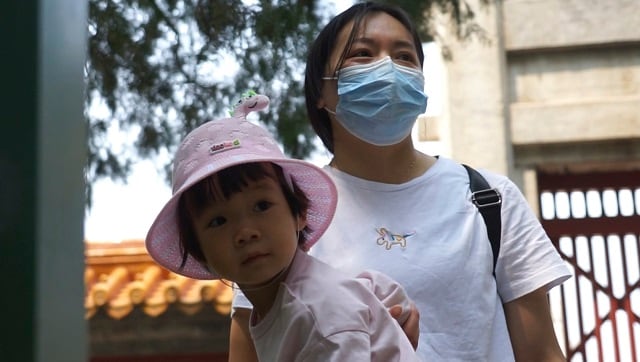 World
Nation's fertility rate, lower than the level needed to maintain a stable population, poses risk of shortage of young workers to drive China's economy
World
Vietnam told developed countries to take the lead, provide financial assistance but John Kerry said: "We all have to do it."
World
The ruling party in China is easing official limits on the number of children each couple can have, hoping to counter the rapid ageing of Chinese society. But the number of births is falling. Couples are put off by costs, disruptions to jobs and the need to look after elderly parents