Cutting subsidies is key to fiscal correction: Surjit Bhalla
Economist Surjit Bhalla of Oxus Investment says that the budget must target subsidies and also reduce the NREGA allocations next year.
The fiscal deficit in 2011-12 is not looking like an encouraging number, with a widening gap between the centre's expenditure and revenue. Deficit will most likely be hugely higher than the 4.6 per cent of gross domestic product (GDP) envisaged at the time of the last budget. But despite signs to the contrary - slowing growth, high expenditure numbers, dampened sentiment - economists believe that there is room for fiscal consolidation going forward.
According to Surjit Bhalla of Oxus Investments, subsidies are a key component where the government has room for improving the country's fiscal health this year by scaling back on oil, food and fertiliser subsidies.
Indeed the idea of a cutback in subsidies and hence expenditure finds resonance within the government as well, which are expected to exceed budgeted sums by at least Rs 1 lakh crore this year. C Rangarajan, the Chairman of the Prime Minister's economic advisory council, has said that diesel prices need to be adjusted in a phased manner, since it is not possible to subsidise the sector beyond a point.
Bhalla further mentions that in the absence of the Food Security Bill coming up for legislation next year, it is actually likely that "there might be some attempts to decrease the food subsidy as it exists by having better targeting mechanisms". It is, however, likely that the provisions for the bill gets made in the budget itself.
Nevertheless, there are other areas of potential consolidation as well, with fertiliser subsidy reduction likely to be on the cards too. A new urea policy that aims to increase domestic production will reduce imports, closed fertiliser plants are also already being revived and there is a likelihood of reducing subsidy on imported non-urea fertilisers too.
Besides subsidies, a cutback on social sector schemes like the Mahatma Gandhi National Rural Employment Guarantee Scheme (MGNREGS) is possible.
According to Bhalla, a decline in MGNREGS allotment by Rs 10-15,000 crore, which is the unused amount as of the previous allotment, could lower the spending envisaged. Also, increasing the tax net as well as raising indirect tax rates to pre-crisis levels cannot be ruled out, which would cover the gap from the revenue side.
While the Finance Minister is famously losing sleep over subsidy bills, with these potentials in place, it looks like he could afford to catch a wink.
Watch the whole Firstpost interview here.
See more Budget 2012 videos and expert views on Firstpost: Ajay Shah, Rupa Rege Nitsure, Indranil Pan, Ashima Goyal, Jim Walker, DK Joshi, Ajit Ranade.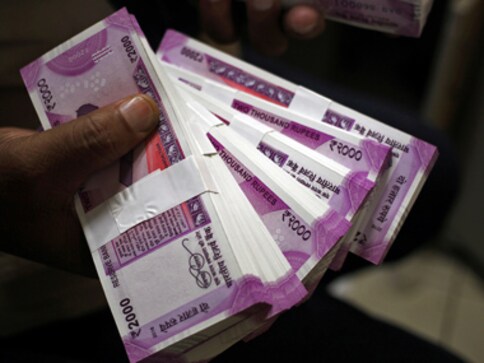 Business
The demand has been made following a finance ministry assessment on 25 October of the financial health of 14 state companies, including top miner NMDC Ltd and trading firm MMTC Ltd
Politics
The group will hold an initial discussion with the prime minister in the morning and again deliberate on the issues separately
Blogs
The focus on Rs 1.76 lakh crore - the top end of the CAG's loss estimate in the 2G scam - is actually reducing the criticism to a farce