Economic slowdown: Govt plans Rs 2.11 lakh cr bank recapitalisation, Rs 6.92 lakh cr infra push
The 2.11 lakh crore plan is aimed at boosting the confidence of the NPA-ridden banking sector and infrastructure push is expected to create more jobs
In a bid to boost the slowing down economy, the Cabinet on Tuesday approved Rs 2.11 lakh crore capitalisation plan for NPA-ridden public sector banks, of which Rs 76,000 cr will be budgetary support and markets. The remaining Rs 1.35 lakh cr will come from front-loaded recapitalisation bonds.
Experts have earlier pointed blamed the bad loan pile at the public sector banks as a reason for their inability to lend and boost economic activity. According to a recent Reuters report, banks' bad loans hit a record Rs 9.5 lakh crore ($145.56 billion) as of June-end.
The Cabinet has also approved a Rs 6.92 lakh crore project to build 83,677 km of roads to be built over the next 5 years. The project is expected to create 14 crore jobs.
Finance Minister Arun Jaitley at the press conference insisted said the Indian economy is on a strong wicket with sound macro-economic fundamentals. At a press briefing to detail state of the economy, he said India has been the fastest growing major economy for the last three years and the attempt is to maintain high growth rate in coming years.
In a presentation made at the briefing, Economic Affairs Secretary S C Garg said inflation has consistently come down since 2014 and will not cross 4 percent this fiscal.
Detailing macro-economic fundamentals, he said that current account deficit will be less than 2 percent this year and foreign exchange reserves have crossed $400 billion.
On fiscal deficit, he said the government is committed to sticking to the target of 3.2 percent of GDP for the current fiscal but a review would be done in December.
Stating that the GDP growth slowdown has bottomed out and the economy is turning around, he said the International Monetary Fund (IMF) had recently projected that the country would achieve a 8 percent growth rate soon.
Garg further said that the government is confident of surpassing the disinvestment target of Rs 72,500 crore for this fiscal.
Finance Secretary Ashok Lavasa said that total government expenditure so far this fiscal has been Rs 11.47 lakh crore out of Rs 21.46 lakh crore budgeted for this financial year.
Out of capital expenditure target of Rs 3.09 lakh crore, Rs 1.46 lakh crore has already been spent. Central public sector units have spent an additional Rs 1.37 lakh crore out of their target of Rs 3.85 lakh crore.
Lavasa said 83,677 km of road will be built in the next five years.
Banking sector non-performing assets (NPAs) rose from Rs 2.75 lakh crore in March 2015 to Rs 7.33 lakh crore as on June 2017, Department of Financial Services Secretary Rajiv Kumar said. Of that Rs 1.75 lakh crore relates to just 12 cases which have been referred to NCLT.
(With inputs from PTI)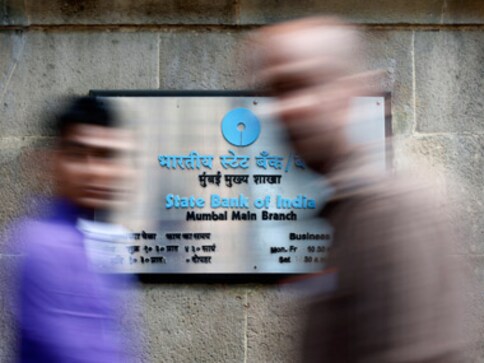 Business
A big part of the bad loan problems currently faced by Indian banks can be attributed to forced directed lending by the government through state-run banks. The government shouldn't do the mistake again.
Business
Hinting that Mallya's case was not a simple case of bad business environment, the finance minister said it might not have been just a clean business failure