E-payments, digitisation: Why is the govt muddying the waters once again?
Keeping multiple slabs will compel small businesses to open two separate shops showing turnovers of under Rs.20 lakh per annum.
E-payment and digitisation are good concepts to be pursued. But they require clear and long-term policy planning. Duplication of authority should be avoided. And the simpler and more straightforward the norms, the better.
The government appears to have thrown all these principles to the winds.
A couple of days ago, the Reserve Bank of India (RBI) released draft norms seeking to overhaul the merchant discount rates (MDRs) for e-payment players. The idea is laudable. It wants to make such transactions cheaper and more popular among smaller merchants.
The draft norms create four different classes of merchants:
1. Smaller merchants that have an annual turnover of less than Rs.20 lakh
2. Government transactions
3. Special category merchants (utilities, hospitals, educational institutions (excluding coaching classes), insurance, mutual funds, army canteens, state transport including waterways, agriculture and allied activities)
4. Other merchants with an annual turnover of over Rs.20 lakh.
Smaller merchants and special category players would be required to pay an MDR of not more than 0.4 percent for physical transactions, and not more than 0.3 percent for online transactions. For bigger merchants, the MDR would be 0.95 percent and 0.85 percent respectively.
Government transactions will involve a flat fee of Rs.5 for transactions involving a value of up to Rs.1,000. For transactions ranging between Rs.1001-2000, the flat fee per transaction would be Rs.10; for all other transactions the MDR applicable would be 0.5 percent.
The proposals are absurd.
First, why does the RBI create so many slabs? Why can't it make a simple slab of under 0.4 percent for small value transactions of under Rs.1,000, and 0.95 percent for higher value transactions. Keeping multiple slabs will compel small businesses to open two separate shops showing turnovers of under Rs.20 lakh per annum. Why complicate life and abet convoluted mechanisms?
Second, why have a flat fee structure for government transactions. Remember, most government transactions are for values of Rs.100 to Rs.200. A flat fee structure of Rs five means that the customer would have to pay a fee of 2.5 to five percent -- much higher than those allowed to private players. Since the government is a monopoly, its volumes too are inevitably higher, thus calling for lower charges. Allowing the slab mechanism is an invitation to profiteer by government institutions, at the cost of customers. It also sends out a rather insidious message – that the government is permitted to charge more than private players.
Moreover, the circular suggests that the fee would have to be paid by the customer, not the merchant (the government). So the government wants to be a merchant collecting money, but unwilling to pay fees. Passing on the buck to customers is not a healthy practice.
Fourth, the RBI guidelines will create many areas of dispute. What if the utility provider is a quasi government body – like a state electricity board or a municipality which charges for water? Will it be government by norms for utilities, or for government?
Lastly, the RBI remains silent on the role of private e-payment players who seek to exclude debit and credit cards from payment of municipal charges. Once such example is PayU.in adopted by several municipal corporations. The portals of these municipalities do not permit payment through debit or credit cards unless they use Upay's services. Is the RBI promoting private cosy relationships and a new form of crony capitalism?
One job, two masters
There is yet another absurdity. The finance ministry announced during his budget speech that the government would have a super regulator for e-payments. Logically, it would come under the purview of the finance ministry – as do many other financial regulators like SEBI, AMFI and IRDA.
But, a couple of days ago, the Cabinet Secretariat of the government of India passed an order stating "Promotion of digital transactions including digital payments" has been delegated to the IT ministry.
This too is absurd. The protocols of banking, which also use both landline and wireless networks remain firmly with the RBI and the finance ministry. If there a misuse of protocols, it is upto the bank or the RBI to frame charges. Why can't the same logic be extended to epayments as well.
So now, if there is a cyber fraud, the matter will be decided by both the finance ministry and the IT ministry. Why is the government bent upon muddying the waters of e-payments and digitisation?
Someone has to explain this to India's citizens.
India
Inter Scheme Transfer trades are excluded from the revised framework, Sebi said in a circular. The new norms will come into effect from 1 December, 2021
Business
This is the eighth time in a row that that status quo has been maintained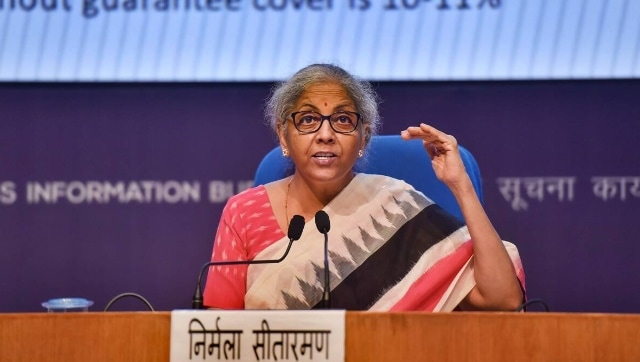 India
Of the four public sector general insurers, National Insurance, Oriental Insurance and United India Insurance are loss-making. The outlier in this segment is New India Assurance