It's been two months since prime minister Narendra Modi made a "surgical strike" on black money forcing the country to take a leap of faith towards cashless economy. While many applauded the intent, a section also questioned the execution. Empty ATMs, long lines at banks and helplessness of the aam aadmi was  reported in the media across the country. Some said the surgical strike was a strike for sure, but it was a surgery without anesthesia, especially for the poor and social-economically backward class.
Yet everyday we meet people from disadvantaged sections of society who are willing to go beyond their comfort-zone and prevail in every condition, where demonetisation and digitisation is not an obstacle, but an opportunity.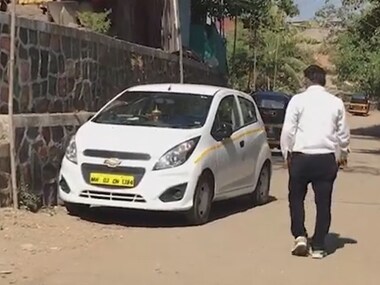 Meet Ravindra Jadhav, a taxi driver from a Mumbai slums, who turned these obstacles into opportunities. He used to work in a garment factory earning a salary of Rs 12,000 a month. Feeding a family of six was getting increasingly difficult. But, that only boosted his ambition to do better for himself.
His family began venturing into a small business of its own. Four years ago he decided to apply for a government scheme to get a loan for a vehicle so as to become a taxi owner – driver. But, nothing happened for two years even after making several rounds of several banks.
Jadhav had almost given up on his dream. That is when he heard that the new government had launched a new scheme called Start Up India. This rekindled his hope and he applied for a loan under the scheme and got it thus getting the necessary capital to launch his own taxi service within a week.
He is now a Uber driver. "Now I earn Rs 15,000 a week. I launched my business just before demonetisation and I am glad that since I am not a kaali peeli taxi driver, my business wasn't impacted in a negative way even after the cash crunch," says Jadhav.
He has not only taught himself how to use technology to his advantage but also taught his wife and other family members to use the smartphone. He says, 'People from lower levels in society are not dumb, they are have the bandwidth to understand technology, I have no doubt that India will one day become digital India."
Watch the video to hear Jadhav's story and how he used a government scheme to not only launch his business but also build a house.
Firstpost is now on WhatsApp. For the latest analysis, commentary and news updates, sign up for our WhatsApp services. Just go to Firstpost.com/Whatsapp and hit the Subscribe button.
Updated Date: Jan 09, 2017 15:05:36 IST