Digital technology is the way forward: Why India's IT industry needs to change fast
While GDPs would continue to be the distinction between the developed and developing world, the terms "developed and developing" might lose relevance in terms of technology
The convergence of mobile internet, GPS-enabled logistics networks, and tech-inspired business models has catalysed an explosion of on-demand services. These cater to needs as diverse as transportation (Uber, Lyft), accommodation (Airbnb, HomeAway), home services (TaskRabbit, Trusted), deliveries (Postmates, DoorDash), groceries (Instacart, AmazonFresh) and freelance workers (Upwork, PeoplePerHour).
The trend is upending conventional notions of commerce and creating enormous economic opportunity. The on-demand economy, which includes tech giants such as eBay and unicorns like Uber, has more than 22 million US customers who account for $57.6 billion in annual spending.
Today, everything is on-demand and information technology has to be re-imagined as digital transformation, and everything has to be viewed through the digital looking-glass. The question is how much and how fast?
Ventures like ours are offering on-demand services to our customers and will probably be around to disrupt the play. The killer combination of tools and technologies including, cloud, bots, virtual reality and IoT will but further the process of virtually making everything available as-a-service with very little investment towards physical infrastructure and no up-front investment. We believe that companies like ours with deep domain knowledge in telecom and networking, and who are early investors in futuristic digital technologies, would play the role of catalysts in this tectonic shift that is happening, the world around.
I can say from first-hand experience that when the 85 year old, legendary Italian styling company Pininfarina interplays with Tech Mahindra and some of our other acquisitions (such as The Bio Agency) to create new markets, hitherto unimagined, to build & drive experiences. Experiences are being delivered through the interplay of design, process re-imagination, innovation and digital technologies. Tech Mahindra with Pininfarina and The Bio Agency is perhaps the only company that can get physical products experience as well as services experiences to be ready for the digital future and deliver "delightful and unforgettable " customer experiences.
Customer experiences need to be "connected" to be delivered and communicated well in real or digital world. With technology blurring lines between physical, digital and biological spheres, we will need to focus on all of the following three pillars of customer experiences:
Digital experiences (that are created and delivered in Digital Universe): We have all embarked on this journey but future will be beyond digital experiences.
| | |
| --- | --- |
| On-demand sectors | Annual expenditure |
| Online marketplaces(eBay and Etsy) | US$35.5 billion |
| Transportation | US$5.6 billion |
| grocery delivery | US$4.6 billion |
| Miscellaneous Services, (home services, freelancer services, and health and beauty services) | US$11.9 billion collectively |
Future will be design experiences that are powered by technology but delivered through real products. What we are attempting at Pininfarina is a classic example of designing experiences. Be it cars, airports, stores, beverage dispensers or the ever ethereal pens!
Convergent experiences that are delivered by interplay of design, digital, technologies and solutions. They will empower enterprises like ours to deliver connected experiences to our customers.
Ultimately, it is the symphony of the digital and the physical (digical) that will drive consumer behaviour. Let me talk about a new kind of smart user interface that is taking the everyday digital experience to another level.
Are we prepared for IT?
There is no choice. Technology would follow a natural human evolution path. There is no doubt that developing nations would face a greater challenge than developed nations in terms of uptake of technology. While GDPs would continue to be the distinction between the developed and developing world, the terms "developed and developing" might lose relevance in terms of technology. The human race might have to play catch up to this changing technology in both worlds.
(The writer is MD & CEO, Tech Mahindra, and chairman, Nasscom)
Business
While the economy has shown signs of recovery after contracting in the first two quarters of the 2020-21 financial year, experts say the road to complete recovery would be a long one
India
According to official sources the I-T department is looking into a land deal between Sood's firm and a real estate company in Lucknow following complaints of alleged tax evasion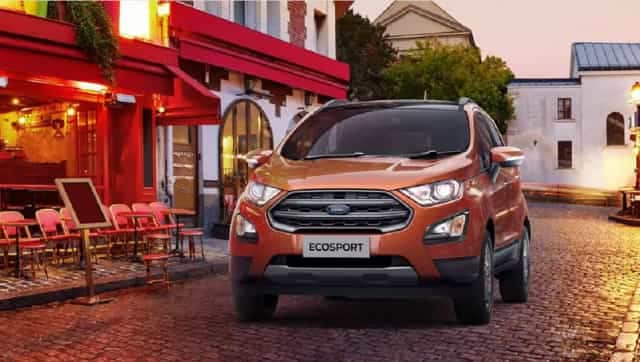 Business
It is quite apparent like its predecessors General Motors and Harley-Davidson, Ford too failed to create a space for itself in the highly competitive and price-sensitive Indian auto market