Digital revolution: India's $1 trillion tech future depends on the next 500 million people online
What one needs to account for is that while Rural India represents the next wave of growth, what currently is an issue is network connectivity.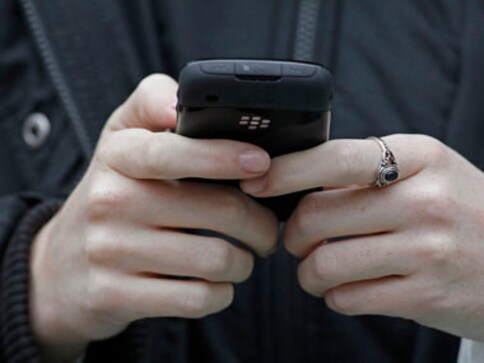 The next cyber wave is approaching, are you prepared for it? In the coming year, India will celebrate 23 years of commercial access to the Internet and while this happens, we surely have come a long way from the unending dial-up sound to the super-fast speeds as we know them today. The rise of the Internet and its history offers great perspective into what lies ahead for one of the fastest growing economies in the world.
Starting in the late 90's, Internet adoption spread across business segments and spearheaded the dotcom boom. The journey leading up to this point has landmarks like the opening up of this sector by the Government by allowing private ISPs to set up infrastructure and the formation of industry bodies like NASSCOM which promoted the growth of IT in the country. Within this context, the Internet went from a form of communication to one of the main mediums over which business is conducted today. So much business, in fact, that according to Ravi Shankar Prasad, Minister of IT and Electronics, Government of India, India's digital economy is expected to be 1 trillion dollars in the next three to five years.
Per FICCI Frames, the country currently has 462 million internet users currently with 82 percent of them accessing the web via mobile devices. The growth of Internet adoption in a country means spreading roots into every city, town and village in the country. The Future of Internet in India report by Nasscom and Akamai Technologies mentions that the 75% of anticipated number of internet user base is expected from rural India.
A more local reference is that of Balaji Telefilms which launched its own OTT service in April this year, named ALT Balaji. However, an important factor pertaining to media delivery is the software on devices. Latency and efficiency are seen as the major stress points for any major OTT provider today.
It is important for content providers who are entering the space to capitalize on this content consumption shift. What one needs to account for is that while Rural India represents the next wave of growth, what currently is an issue is network connectivity.
One effective way of mitigating this problem is through pre-positioned content. Such a technology enables leading players in the industry to let their viewers to receive stellar video experience which is of high quality. Content provided by this method can be always available with an instant start-up and offline viewing capabilities.
In an effort to ace media delivery for their customers, Hotstar leveraged Akamai's capabilities to establish several new online viewership records on its platform for live sporting events like the India-England ODI series in January 2017. More than 25 million users watched the match on the platform, accounting for a majority of the Internet traffic from India on that day.
Viewers receive an experience not far removed from a cinema hall without actually stepping out of their homes. Businesses are now tasked with the aim of providing video on demand, on the move and with tailor-made content. The quality of video streaming is also helpful in improving audience engagement. This can primarily be achieved through minimizing seek and load time.
Content delivery networks are now tasked with the important job of bringing to market new technologies that will be key enablers of superior viewing experiences for users. The updated technology is also in a way a pre-cursor to the country moving to 5G, which will open a plethora of opportunity in terms of speed, reliability and security for all players alike. It is important to understand that all these measures will have to be adopted keeping in mind the great surge in the Internet users by 2020, since they are going to play a great role in making the trillion dollar digital economy thrive.
(The writer is Country Manager, Media, Akamai Technologies)
Entertainment
Babli Bouncer is a lazy interpretation of an underdog story that can neither extract humour nor grit out of a promising premise.
Entertainment
Cinema was once competing with television and then came OTT. It battled multiple debates, discussions and even disasters.
Entertainment
Up until now, content on web was free-flowing in nature. But, is censorship likely to prevail soon after the XXX fiasco by Ekta and Shobha Kapoor?