Demonetisation: Normal banking operations suffering, says bank unions
Normal banking activities of commercial importance are suffering due to the problems of access to the bank and also the need to deploy more staff to cash counters and floor management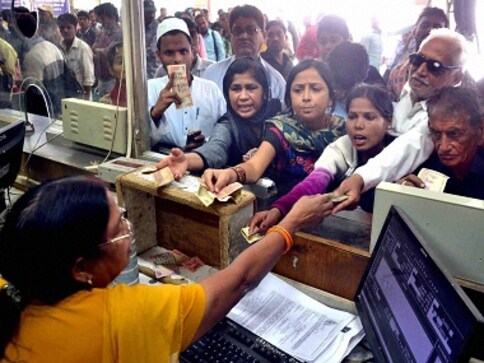 New Delhi: Normal banking operations such as cheque clearances and loan disbursements are suffering as most of the staff has been pressed in for exchange and deposit of the scrapped currency notes, bank staff unions said.
In a letter written to Finance Ministry, All India Bank Officers' Confederation (AIBOC), General Secretary Harvinder Singh said safety of the staff particularly women is at risk as public is losing patience.
Normal banking activities of commercial importance are suffering due to the problems of access to the bank and also the need to deploy more staff to cash counters and floor management, the letter addressed to Financial Services Secretary said.
The pressure of queues and need to verify identity is so enormous that mistakes are inevitable for which the employee alone cannot be held responsible and penalised, it said while welcoming the idea of demonetisation aimed at curbing black money.
The government last week scrapped high denomination Rs 1000/500 notes to flush out black money from the system, leading to millions of people thronging banks across the
country to exchange the old currency.
This needs to be addressed and suitable amendments to be made to the rules to meet the emergency situation, it added. Considering the above issues, it said, there is an urgent need to convene a tripartite meeting between government officials, bank managements and officers organisation to find ways to tackle the situation.
According to National Organisation of Bank Workers' (NOBW), affiliated to Bharatiya Mazdoor Sangh, suggested that the government should consider allowing defaulters to deposit old notes to clear their dues on assurance that they will not be questioned.
This will help clean up balance sheets of the banks by clearing a large number of NPAs of public sector banks, NOBW Vice President Ashwani Rana said.
Gross NPAs of the PSBs have surged from 5.43 per cent (Rs 2.67 lakh crore) in 2014-15 to 9.32 per cent (Rs 4.76 lakh crore) in 2015-16 of the total advances.
Rana also said that normal activities of banks are impacted as entire staff strength right from middle management to peons are busy with currency exchange.
He also raised concerned about safety of women staff across various parts as some case manhandling has been reported.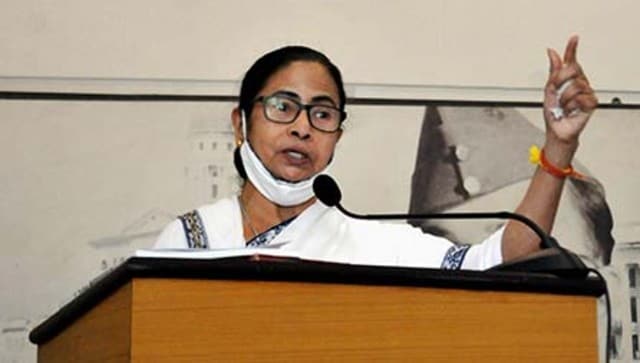 Politics
The TMC supremo is pitted against BJP's Priyanka Tibrewal and Left Front's Srijib Biswas in the 30 September bypoll
Business
Both the 50,000 and 60,000 levels have been breached in 2021, showing the resilience of the market after the pandemic-triggered crash in March 2020