Demonetisation impact: Three sets of numbers tell us how Modi's gamble has slowed the economy
Whether the government liked it or not, the onus of this round of economic slowdown lies completely with the government which miserably failed to plan the implementation of a massively disruptive reform exercise.
Three set of numbers tell us why the economic slowdown following the demonetisation exercise is no more an assumption, but a reality---falling manufacturing output, decline in bank credit and consumption demand.
The November core sector data and manufacturing PMI numbers for December give us fresh evidence of a decline in economic activities post the demonetisation launched on 8 November by Prime Minister Narendra Modi. The growth in eight core sectors, which constitute 38 percent of the Index of Industrial Production (IIP), slowed to 4.9 percent in November as compared with 6.6 percent increase in October and 5.01 percent in September.
Similarly, the PMI fell to 49.6 in December as against 52.3 in November. This is the slowest recorded growth in the manufacturing sector seen in this year. Now, take a closer look at the November core sector data. There has been a steep fall in growth of cement and steel output. Cement output slowed to 0.5 percent in November as compared with 6.2 percent in October, while steel output growth fell to 5.6 percent from 16.9 percent month-on-month. This is a clear indication of slowdown gripping the construction segment, one of the sectors that was severely impacted by the note ban resulted cash crunch.
Growth in refinery products fell to 2 percent from 15.1 percent on a month-on-month basis, yet again reflecting a poor demand. Where we have seen growth is in fertilizers that grew at 2.4 percent from 0.8 percent, coal grew in November at 6.4 percent vs a negative 1.6 percent in the preceding month and electricity that grew at 10.2 percent in comparison to 2.8 percent in October. The sharp jump in electricity is surprising given the slowdown in other key segments.
The November IIP numbers may come weak and the slowdown could extend to a few more months till the cash crunch eases. It already contracted in October by 1.9 percent after rising 0.7 percent in September. With demonetisation kicking in, the contraction will be sharper in November. One of the key set of numbers one needs to look for is consumer spending in durables and non-durables. In October, growth in consumer goods declined by 1.2 percent and non-durable goods dropped by 3 percent, while growth in consumer durable goods fell to 0.2 percent. The October numbers were a tad surprising because the festive season demand should have spiked the numbers.
Another set of data that gives an indication on slowing economic activities is bank credit growth numbers and auto sales. The RBI data on bank credit trends, collected from 46 banks accounting for 95 percent of the total non-food credit of the industry, shows that non-food credit growth nearly halved to 4.8 percent in November from 8.8 percent in the same period last year, slower than October, when credit rose 6.7 percent. Lending to industries contracted by 3.4 percent in contrast with an increase of 5 percent in the year-ago month.
What do these numbers tell us? There is an actual slowdown in economic activities that should worry the Narendra Modi-government. Despite the expected long-term gains of demonetisation, there is an actual problem to deal with in the short-term. The RBI has lowered the economic growth forecast for this year to 7.1 percent from 7.6 percent earlier while private forecasters have gone even more pessimistic.
Thirdly, the trend of two-wheeler sales is an important indication. Here too the numbers have disappointed (read here) in the last two months. The country's largest two-wheeler maker, Hero MotoCorp, has reported a 34 percent drop in sales for December, while Bajaj Auto sales too declined sharply for the second consecutive month in December, due to the cash crunch brought on by demonetisation. The firm sold 2.25 lakh units in the month, down 22 percent, compared with 2.89 lakh units sold in year-ago period.
Last week, Finance Minister Arun Jaitley listed out the gains of demonetisation to the economy citing data to say why the critics of note ban are wrong and this writer had argued why he may have missed the real picture of the economy. The main points Jaitley made were rise in indirect tax, direct, higher sales of life insurance and mutual fund products, increase in tourist arrivals and fuel consumption. "Assessment can be unreal, but revenue is real," the FM said.
But, Jaitley should take note that the fall in output and declining consumption figures are real too.
Whether the government likes it or not, the onus of this round of economic slowdown lies completely with the government which miserably failed to plan the implementation of a massively disruptive reform exercise. The damage is real. Now, the attempt should be to recover at the earliest. For this, it is even more critical to revive the consumption demand by putting more money into household kitties. The 2017 budget will be a tough job for Finance Minister Arun Jaitley. The FM will have to work on some impressive tax-stimulus plans for the economy and find money to ramp up public spending in infrastructure to breathe life back into the economy. Hopefully, the recent spate of lending rate cuts by banks too would help to revive demand though it is doubtful whether interest rate cuts alone would spur demand. The big challenge for the Modi-government is to get things back to normal by ensuring cash-crunch doesn't prolong.
Data support for this story from Kishor Kadam
India
Pradhan Mantri Ujjwala Yojana was launched by PM Modi on 1 May, 2016, to distribute 50 million LPG connections to women of Below Poverty Line families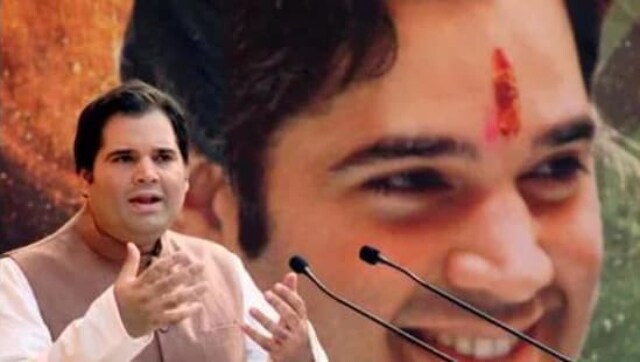 Politics
BJP MP Varun Gandhi took a swipe at the government on Saturday over PM Modi's 'muft ke revdi' (freebies) comment, saying loans up to Rs 10 lakh crore of corrupt businessmen were waived in the last five years.
Sports
A total of 350 teams from 187 countries have participated at the 44th Chess Olympiad in Chennai.