Demonetisation: Cash is back, punching holes in Modi's 'cashless' plan, and it's not a surprise
After note ban spike in digital transactions was mostly due to lack of an alternative option. When cash returned, people went back to their old ways
Cash is slowly making a comeback and is eager to win back its place in the daily lives of 125 crore Indians. This is evident from the Reserve Bank of India (RBI) data on the trends in digital transactions and currency holdings with the public in the months post the demonetisation announcement by Prime Minister Narendra Modi on 8 November.
In December last year, as many as 9,575 lakh transactions were made through various digital modes, like credit/debit cards, UPI, USSD, and mobile banking, amounting to Rs 104.05 lakh crore. This fell to 8,704 lakh in January and further to 7,630 lakh in February, with a corresponding decline in the value of monthly transactions, the RBI data showed. Now, see this in the backdrop of data on currency with public. This figure stood at Rs 10.63 lakh crore as on 17 February, increasing by Rs 83,230 crore in the fortnight, or jumping by 8.5 percent.
As on 11 November, just immediately after the demonetisation announcement, the currency with public was Rs 15.26 lakh crore. After Modi's sudden announcement on 8 November, the first day people could go to banks to deposit their cash in invalidated old currencies that constituted 86 percent of the total cash in circulation was 10 November. As on 25 November, the currency with public declined to just Rs 9.1 lakh crore and this figure further fell to Rs 7.8 lakh crore as on 9 December. From this point till 17 February, there has been an increase of 36.18 percent in the amount of currency with the public.
What does this mean? The only reason why currency with public declined so sharply post-demonetisation was simply due to the reason that there was no cash available, not because people said goodbye to cash and embraced digital transactions. There weren't any options available. At the first opportunity to lay their hands on hard cash, they did so, thus resulting in a spike in cash holdings with the public. It was too early to conclude the sudden spike in digital transactions as a lasting trend, and the right time to do so was when cash returns to the system and if people still continued with their non-cash transactions. As the data shows, such a shift hasn't happened so far.
The notable fall in digital transactions, as mentioned above, is an indication that people still prefer cash over non-cash methods, if given a chance. It should also remind the Modi-government why the initial 400-1,000 percent increase in digital transactions post demonetisation (read here) was too early a trend to conclude a major change in the society to so-called cashless economy as a result of demonetisation.
What does the return of cash mean for the government's 'cashless economy' drive? Creation of a 'less cash' economy can still happen over a period of several years, but only if the government addresses certain core issues that is deterring the common man from using his card or mobile phone for conducting a transaction, not cash.
Here, the main reason is that cost of digital transactions is still high compared with cash transactions. Walk into a small retail store, they'll warn you of additional 1-2 percent charge if the payment is made through digital mode.
According to a survey (read a report here) by citizen engagement platform LocalCircles, out of the 8,715 participants, 68 percent said that majority of their transactions are now happening in cash. Only 32 percent said that they still prefer non-cash methods. The return to cash is primarily because of "the high transaction charges for debit or credit cards, less availability of PoS terminals at shops in local markets, cases of fraudulent transactions and so on," the report said.
The government will have to, thus, incentivise digital transactions, in a much bigger scale to promote the shift to a cashless economy. Short-term incentives and lucky draws may not do the trick. The buck will finally stop at the government as banks will not be willing to take the hit, nor the payment service provider.
Secondly, there needs to be a proper legal framework to support digital payments and compensate in the event of the any losses/frauds. As of now, this is absent and this area is largely kept under the ambit of Information Technology Act. In such a situation, the customer is left helpless in case there is a major loss on digital payments. As this Business Standard report points out, experts have cautioned on a digital payment revolution without adequate framework.
Third, one of the major concerns in the journey to cashless economy is the exclusion of poor. Majority of India still don't have access to internet and smartphones. Nearly 950 million Indians still do not have an Internet connection, according to a joint study done by Assocham-Deloitte. But, the government's push on this front through instruments such as United Payment Interface (UPI) can help. Post demonetisation, even when the overall digital transactions registered a fall, transactions through the UPI (Unified Payment Interface) appeared to be increasing. In December, UPI transactions were at 20 lakh, which increased to 41.53 lakh in January. It further rose to 41.56 lakh in February. This is an encouraging sign.
To sum up, return of cash post-remonetisation isn't a surprising trend. One can safely assume that the after note ban spike in digital transactions was mostly due to lack of an alternative option. When cash returned, people went back to their old ways. More importantly, cash is what Indians are used to for long (about 70 percent of economy operates in cash). It will take time and a roadmap based on incentives and infrastructure to make that big shift happen. There are no short cuts.
India
Stripped to the bone, the CAATSA sanctions are a way of forcing India to negate its multi-alignment strategy
India
Its founding members include Larson & Toubro, Nelco (Tata Group), OneWeb, Bharti Airtel, Mapmyindia, Walchandnagar Industries and Ananth Technology Limited.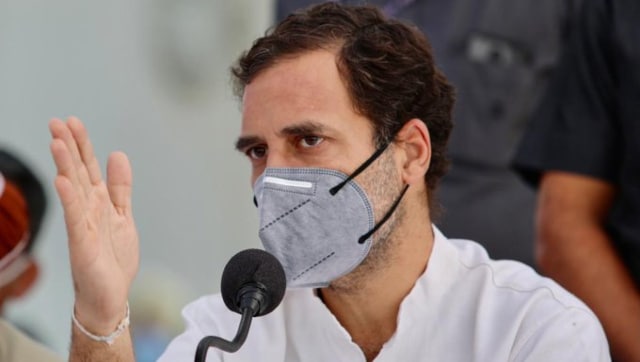 India
The Congress leader also targeted the government over Indian Army Chief General MM Naravane's "China was here to stay" remark in the context of stand-off in eastern Ladakh