Consolidation of PSU banks necessary for strong credit growth and job creation, says BBB's Vinod Rai
Consolidation of India's public-sector banks is seen as a final step in rebuilding a financial system capable of underwriting credit growth and job-creating investment in Asia's third-largest economy
India plans to adopt a regional-based model for consolidating its bloated public-sector banks, the chairman of its Banks Board Bureau said on Tuesday.
"We have to plan a model for consolidation which will be region-based so that we have a few strong banks in the west, north, south and east," Vinod Rai said. "That will also avoid branch-based redundancies."
Rai was speaking at the annual Credit Suisse Asian investment conference in Hong Kong.
India's lenders had stressed loans of Rs 9.64 lakh crore ($147.33 billion) as of end-December, Santosh Gangwar, minister of state for finance, told Indian lawmakers this month, with nearly 90 percent of the pile with government-run institutions.
Consolidation of India's public-sector banks is seen as a final step in rebuilding a financial system capable of underwriting credit growth and job-creating investment in Asia's third-largest economy.
In reply to a question on whether he had any targeted market share that private banks and public sector banks should have in India, Rai replied in the negative and added public sector banks are crucial for infrastructure and long-term project lending, sectors which most private banks usually steer clear of.
Asked if he had market-share targets for private banks and public sector banks in India, Rai said no, adding that public sector banks are crucial for infrastructure and long-term project lending that most private banks don't provide.
Rai also said the government does not have the financial capacity to keep raising capital to recapitalize its banks at an increasing pace.
Finance Minister Arun Jaitley has earmarked Rs 70,000 crore ($10.5 billion) in bank capital injections from budgets covering a four-year period ending March 2019.
Some of India's public-sector banks are listed, including Bank of Baroda, Bank of India and Canara Bank.
Rai said the government is thinking that more minority shareholders will invest in such institutions as "these banks are trading at less than their book value"
A former auditor-general, Rai was appointed to run the Banks Board Bureau when it was formed last year.
Business
This is the eighth time in a row that that status quo has been maintained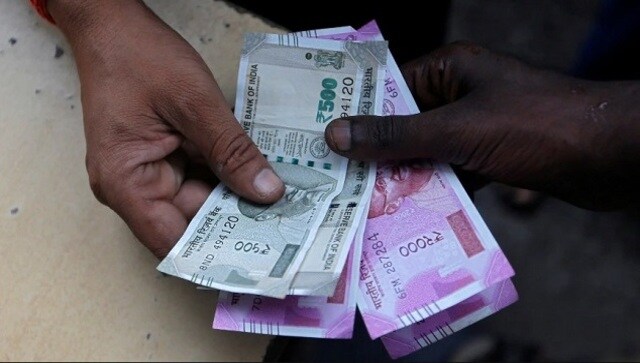 India
Most of the time, pensioners make the process physically by visiting the bank or post office. But now, they can submit the certificates online too.
India
SBI plans to hold the online PO preliminary exams in November/December this year, but the exact dates haven't been announced till now.