New power tariff policy to boost investment, clean energy
The policy also provides for promotion of Hydro projects through long term PPAs and exemption from competitive bidding till August 2022.
New Delhi: The Centre today unveiled a new power tariff policy which allows 100 percent expansion by existing power plants, passing on levies to consumers and purchase of 100 percent electricity produced from waste.
"The Union cabinet has approved the proposal of the Ministry of Power for amendments in the tariff policy," an
official statement said.
"A holistic view of the power sector has been taken and comprehensive amendments have been made in the Tariff policy 2006. Our aim is to achieve the objectives of Ujwal DISCOM Assurance Yojana (UDAY) with the focus on 4 Es: Electricity for all, Efficiency to ensure affordable tariffs, Environment for a sustainable future, Ease of doing business to attract investments and ensure financial viability," Power Minister Piyush Goyal said after the Cabinet meeting.
He said that under the first E (Electricity for all), the policy is aiming at 24X7 supply to all consumers and state governments and regulators will devise a power supply trajectory to achieve this.
Under this, power to be provided to remote unconnected villages through micro grids with provision for purchase of
power into the grid as and when the grid reaches there.
Goyal said: "Small plants will be set up in coal mining areas to provide power to people living near coal mines."
The statement said that affordable power will be provided to people living near coal mines by enabling procurement of power from coal washery reject based plants.
Under the second E (efficiency), Goyal said that 100 percent expansion of existing plants will be allowed because it is always easy to go for brown field expansion as these already have clearance like environment and forest approvals.
Government expects that this will also help in reducing power cost to consumers through expanding existing plants.
The minister also said, "States do not buy (committed) power from plants. There is spare capacity. Now plants will be able to sell power generated from this spare capacity on energy exchanges."
Power plants run on low PLF or generate less power than their installed capacity because state do not buy the
committed power. This results in underutilisation of plant capacity which increases fixed cost component in the power tariff.
The minister also said, "Except few lines like on India-Bangladesh border, all transmission lines will be auctioned
through competitive bidding."
Government expects that development of transmission projects through competitive bidding process will ensure faster completion of lines at lower cost.
According to the statement, the new tariff policy also provides for faster installation of smart meters to enable
Time of Day metering, reducing theft and allowing net-metering.
It also aims at lowering power cost by creating transmission capacity for accessing power from across India.
Under third E (Environment), the tariff policy provides that under the renewable Power Obligation (RPO) 8 percent of electricity consumption excluding hydro power, shall be from solar energy by March 2022.
Under the RPO, the discoms are required to either buy certain proportion of their purchases from renewable source or buy RPO certificates.
The minister said that the new power tariff policy also provides for the Renewable Generation Obligation (RGO) under which new coal/lignite based thermal plants after specified date will establish/procure/purchase renewable capacity.
The policy also provides for affordable renewable power through bundling of renewable power with power from plants
whose PPAs have expired or completed their useful life.
It also provides that no inter-State transmission charges and losses are to be levied for solar and wind power.
The policy will also give big boost to Swachh Bharat Mission as it provides for procurement of 100 percent power
produced from Waste-to-Energy plants.
Thermal plants within 50 km of sewage treatment facilities to use treated sewage water which will help in releasing clean drinking water for cities and reduce pollution of rivers like Ganga, he said.
The policy also provides for promotion of Hydro projects through long term PPAs and exemption from competitive bidding till August 2022.
Besides, it states that ancillary services will support grid operation for expansion of renewable energy.
Under the fourth E (Ease of Doing Business), the policy provides for generation of employment in coal rich Eastern
states like Odisha, West Bengal, Jharkhand, Chhattisgarh etc. by encouraging investments.
It provides that states will be allowed to setup plants, with up to 35 percent of power procured by DISCOMs on
regulated tariff.
The policy also allowed pass through for impact of any change in domestic duties, levies, cess and taxes in competitive bid projects for removing market uncertainty.
Goyal said: "If coal cess or any of levies like excise, custom or octroi is increased then it will be considered
change in law...pass through in tariff will be allowed. This will help in reducing number of cases in APPTEL (Applette Tribunal for Electricity)."
The policy says that Central Regulator will determine tariff for composite schemes where more than 10 per cent power sold outside state which will bring clarity on tariff setting authority for multi-State sales.
PTI
Find latest and upcoming tech gadgets online on Tech2 Gadgets. Get technology news, gadgets reviews & ratings. Popular gadgets including laptop, tablet and mobile specifications, features, prices, comparison.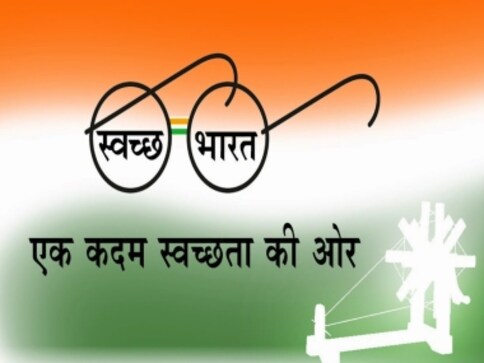 India
72 percent believe their city and neighbourhood is cleaner than 2014, want no single-use plastic and public health to be the focus in mission's next phase
India
More than nine crore toilets have been constructed across the country, while over 5 lakh villages have been declared ODF till 5 February this year under the Swachh Bharat Mission-Gramin (SBM-G), govt tells Lok Sabha
India
Known world over for its efficiency in delivering tiffins, dabbawalas deliver about 200,000 tiffin boxes every day.