Will Narendra Modi, Angela Merkel hit the right notes in Berlin to trump China's growing clout?
Emerging an alternative to China, though smaller in size, is critical for India to safeguard its interest in the region.
Beyond pep talks, the make or break point of Narendra Modi's ongoing European visit is whether the PM and his German counterpart, Chancellor Angela Merkel, manage to seal a formal deal to cement a fresh bilateral trade agreement. Currently India doesn't have one with Europe after the old treaty came to a close in December 2015. Part of this was the termination of trade contract with Germany--a country with which India has trade worth $18.73 billion at this point compared to $23.5 billion in 2011-12. The declining trade and the slow paced negotiations on a fresh trade agreement for several years (since 2007) have been an area of discomfort in Indo-German relations. Germany, one of the top exporters to India and a major importer, has been pushing India on this issue. If PM Modi is able to seal the deal with Merkel at this point, it will be a major development in Indo-German relations and not only for economic reasons.
This will also mark a new chapter in international relations to check the dominance of US and the growing clout of China. The clue lies in Merkel's recent public disapproval of Donald Trump's US, which has distanced itself from rest of the world on trade and global climate pacts. "The era in which we could fully rely on others is over to some extent. That's what I experienced over the past several days," Merkel said an apparent reference to the US' reversal from the Paris climate pact.
Trump has also pulled out of the Trans-Pacific Partnership trade deal signing an executive order, giving room to China to occupy a dominant role, gain trade and economic dominance, in the region. To be sure, Germany isn't averse to China, but not as an unconditional ally. Though it was part of the One Belt One Road (OBOR) summit initiative orchestrated by China and boycotted by India, Germany and other European countries have been openly reluctant to sign the deal (read report here ), citing concerns that the draft of the document is highly in favour of Chinese firms to hijack the OBOR projects and leaves no room for a fair chance for Europe to participate in the projects. This uneasiness, coupled with Germany's open face off with US, presents a good opportunity for India to make its moves in the European region. A fresh trade agreement with Europe and closer ties on counter-terrorism and climate change will strengthen India's strategic ties in the region and clout internationally.
PM Modi has already indicated some tangible outcome in trade pacts with Germany during this trip. "I am confident that this visit will open a new chapter in our bilateral cooperation with Germany and further deepen our Strategic Partnership," Modi said in a statement before leaving the country for his four-nation tour. Whether this translates into a solid partnership is something one should wait and watch when Modi and Merkel jointly address a session of CEOs as part of inter-governmental consultations on Tuesday.
Modi said he and Merkel plan to "chart out a future roadmap of cooperation with focus on trade and investment, security and counter-terrorism, innovation and science and technology, skill development, urban infrastructure, railways and civil aviation, clean energy, development cooperation, health and alternative medicine". Germany is the seventh largest foreign direct investor (FDI) in India and the total FDI from April 2000 until December 2016 amounted to $9.54 billion. A total of 1,800 German companies are operating in India.
Emerging an alternative to China, though smaller in size, is critical for India to safeguard its interest in the region. China's growing influence in Pakistan, with which India has fought four full-fledged wars since 1947, through the OBOR and China Pakistan Economic Corridor (CPEC), is a major concern for India (read an earlier piece here). India has made its stance clear when it boycotted the OBOR meet and stands isolated internationally in opposing the project. But the fact is that there is a general agreement for the OBOR from most countries, including many of India's neighbors. This backing was evident from the opening ceremony that was attended by heads of 29 states, including Russian President Vladmir Putin. Also, delegations from over 100 countries were present in the ceremony. Most eastern countries are kicked by the prospects of the project and what it means for each one of them in the future in terms of investments. China alone has promised to fork out $124 billion for OBOR. In other words, this money will go to projects in different countries along the corridor as loans from China and will, in turn, boost trade and employment for them.
CPEC, which passes through Pakistan Occupied Kashmir (a geography India claims to be its part) is central to the OBOR project. The CPEC involves construction of roads, railways and power plants. It will directly link China to the Gwadar port on the southwestern coast of Balochistan in Pakistan on the shores of Arabian ocean, something Pakistan built with significant Chinese assistance. The OBOR envisages significant additional investments in CPEC.
To sum up, it is imperative for India at this stage to check China's growing influence by gaining approval and trust of major global powers such as Germany and other major European countries. Europe's face off with Trump's US and the region's apprehensions on OBOR's fine print offers a golden opportunity for India to strengthen its strategic ties with the region. Modi's four-nation tour, particularly his meeting with Merkel, will be watched closely for this reason.
Find latest and upcoming tech gadgets online on Tech2 Gadgets. Get technology news, gadgets reviews & ratings. Popular gadgets including laptop, tablet and mobile specifications, features, prices, comparison.
Politics
The election to the LAHDC, which is the district's highest-elected body, is the first such exercise in the region since the Centre carved out the Union Territory from the erstwhile state of Jammu and Kashmir on 5 August last year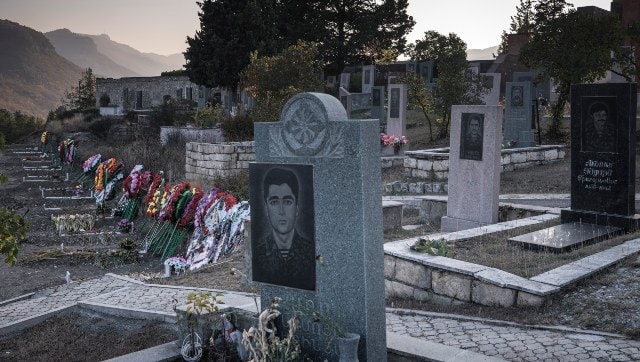 World
For the region's populace, the war is a continuation of on-off violent strife over both territory and history, with roots going back more than a century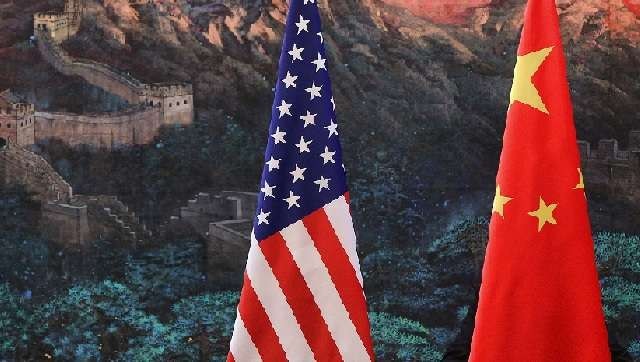 World
The economic relationship between Beijing and Washington has been roiled by Donald Trump's unprecedented campaign of tariffs, threats of bans and sanctions on Chinese tech firms