Budget and Beyond: I want everything to come under GST; there should be no exemptions, Bibek Debroy tells Firstpost
Many of the things that this government has done will begin to show results with a slight time lag, be it improvements in the transportation sector, connectivity in the power sector, financial inclusion, Rera or GST (goods and services tax).
Firstpost will conduct a series of interviews with key economic policy makers and experts, leading up to Union Budget 2018. We begin with Dr Bibek Debroy, Chairman of the Prime Minister's Economic Advisory Council. Here, Debroy talks to Firstpost columnist Seetha about the state of the economy, India's GDP, GST and its impact, and the corrosive effect of non-performing assets (NPAs).
Excerpts from the interview
It is now three months since the PMEAC has been set up. We have got the second quarter numbers. We are going into the budget month now. What do you see as the state of the economy and the challenges? How do you see 2018 panning out for the economy?
On the economy, there has been a lot of commentary around the 5.7 percent figure. It has often triggered a barrage of innuendo. That was unwarranted to start with. The economy was never that bad. The part of what happened with 5.7 percent was a slightly technical, statistical kind of issue that had to with the GDP deflated. The economy is incrementally improving measured in terms of GDP or GVA growth. It should in the last quarter of this fiscal year get close to 7 percent. 2018-19 probably closer to 7.5 percent rather than 7 percent and the band essentially is 7 percent to 7.5 percent. Many of the things that this government has done will begin to show results with a slight time lag, be it improvements in the transportation sector, connectivity in the power sector, financial inclusion, Rera or GST (goods and services tax). The 7 percent to 7.5 percent [figure] is also contingent on world economic recovering and doing much better. What people often tend to miss is that when India [economy] is around 9 percent or thereabouts, the world economy was doing far better. Indian exports were doing far better. Therefore, incrementally it will seem better.
You are saying that 2018 will be much better for the economy. When PMEAC took over, in the first meeting it has acknowledged that there was a slowdown and you feel we are getting out of it. Indicators that have come till now are not just seasonal blitz and are consistent….
Let's be a bit careful. At PMEAC, we had never said that 5.7 percent represented a slowdown. What we had said [was] that there are some things involved. We were saying that there are structural issues that have been happening over a period of time. They did not suddenly surface. They remain. Any growth has four different sources: investment (private investments). There are reasons to be concerned about them and the timeline it can take off. [The] second is government expenditure and [it] has its limits because of fiscal consolidation. One must also remember that about half of capital investments [that are] public now happens at the level of the states. The third source is consumption expenditure and there are signs that it will gradually improve. The fourth source is exports as net exports. The recent export imports numbers are bit better but indeed there are issues [of] whether the current net exports can provide the kind of stimulus to growth to go up to 9 percent. In that sense, the structural problems remain. But there was never a gloom and doom to the extent that [there was a] sentiment of gloom and doom.
You raised the four issues of four drivers of growth. Some of them have been part of priority areas which PMEAC had listed out for closer look. One of these was public finances. PMEAC had said after its first press conference after your first meeting that you were not in favour of of fiscal deficit numbers being breached. There seems a likelihood that it may happen this year. Are you concerned about it and are you flagging that concern?
What we had flagged or not flagged is not for dissemination through Firstpost. Firstly, budget day is not all that far away and let us wait to see what the numbers are like. Let us recognize, and I want to stress this point, that Union government finances are facing some pressure. I want to mention disinvestment numbers. [I] am certain [they are] going to be better by end of the year than what had been promised in the budget. Having said that, a large chunk of government expenditure in the short run is given to the finance minister. There is not much you can do about it, be it wages, pension, salary or interest payment. You can do certain things on subsidies but also there is a food security legislation.
Things like MGNREGS – there is legislation. [Besides, there are] the recommendation of the 14th Finance Commission and the central sector responses schemes, revenue compensation to states. Given all that, obviously the Union government has certain fiscal pressures. For the precise numbers, let us wait till budget day. What will be of concern [is] if there are significant slippages and if it is not backed up by adequate explanation. If there is a credible explanation about the longer-term fiscal consolidation exercise, I don't think anyone will get too jittery if it is a matter of one decimal point.
One of the concern areas is revenue because GST collection centre shows drop in what will come to the centre. Do you see a slippage on that point?
Before coming to GST, let us understand that revenue is a matter of growth. I am not talking about products not part of GST, that is a separate issue. Nor am I flagging the number of rates. What is the revenue neutral rate of the GST products that have already been included? I don't think any numbers exist for anyone to do any calculation. Before that, had you replaced all the indirect taxes with an unified single GST rate, that rate would probably have been depending on assumption, on 17-18 percent or even 20 percent. Today, there is a lot of focus on the 28 percent rate. I don't think there is adequate focus that several items have now got exemptions at zero percent, 3 percent. I am inclined to think that if one were to work out revenue neutral rate, then I am inclined to think it would be 14 percent or 15 percent and not higher than that. Let us assume that there are 3 rates – 6, 12, 18. Lot of people focus on 28 to come down to 18; then zero and 3 must also go up to 6. One of the reasons why revenues on GST has not been as much as expected is because of exemptions, lower rates and not products out of GST.
Could it also have been in because in October a lot of items on the 28 percent basket were bought down to lower slabs?
It is possible. What I am saying is if you bring 28 to 18, obviously revenues will suffer unless you bring up zero and 3 upwards.
Do you see that kind of rationalization happening considering we are going into elections next year?
I think [the] election thing is blown up too much. In a sense, every year is a, election year either in the union or states. India is the only country which has a federal kind of GST. Many countries have unitary GST which makes it easier. What has to be flagged is that it is not the Finance Ministry that is taking the decision but the GST Council. The point is relevant [that] is in a sense there is a perverse incentive for states because in one sense the revenue compensation has been guaranteed by the Union government. When that is guaranteed, there is no particular reason for states, whether there is an election or not, to not want these exemptions.
There is a certain point of view that guaranteeing 14 percent revnues was a mistake. Do you think so?
This one cannot be a fruitful debate. There might be [what] an ideal GST should be. It might take 10-15 years to reach there and there will economists who may subscribe to that view. Alternatively, we can say that [we] recognize that this is an imperfect GST and we will handle it as we go along.
What in your opinion could be the wild cards that will spook growth concerns in 2018? Could it be oil prices and therefore current account deficit, inflation? What could be points that could trip the economy up?
Implicit in that is the assumption of growth figure I said of 7-7.5 percent. I don't really see anything that will spook the economy. Whatever prices and projection one has seen of crude is unlikely to cause a great deal of problem for balance of payments. There is an issue of transmission of higher crude prices to domestic consumers and it is not simply a case of diesel or petrol. There are other petroleum products -- there is kerosene, issue of rationalizing prices, bringing of petroleum and related products under GST. There is the LPG issue. I don't see higher crude spooking 7.5 percent growth.
Are you in favour of bringing petrol and petroleum products under GST?
I am in favour of bringing everything under GST.
Employment is a source of major concern. The current QES (quarterly employment survey) numbers show some improvement but they are not an adequate tracker of employment. What are we not doing right?
You are saying QES numbers are not very good indicator but when the numbers show [up] bad, then everyone uses the QES numbers to attack the government! There is an issue which unfortunately is not appreciated enough -- the quality and frequency on Indian data, not just on labour and employment but on everything. It is true for GDP which is one of the reasons why we don't measure informal/unorganized sector very well. [Regarding] labour and unemployment in a country like India we cannot ever get reliable data of the sort that you get in developed countries which is based on enterprise surveys. [This is] because very few people in India are in employer-employee kind of relationship. That data will have to come from household surveys.
You are right that QES numbers are very unreliable. They cover a very small percentage and it is a sad comment of affairs that the last proper employee and labour data [was] in 2011-12. The debate on jobless growth is [based] on data that is six-years-old. The NSS (National Sample Survey) has begun another survey and data [which] will be out by end of 2018. [The] employment issue has several different angles. [The] first angle is [the] data part and it is not anyone's intention that jobs have to be provided by the government. It is based on private investment happening. Manufacturing cannot provide those kind of jobs as it is capital-intensive and several times it is triggered by policy and law. One entry point of job growth – not quantity, but also quality -- has been construction, hotel, trade, transportation and those suffered a little. I am inclined it will improve a bit.
A large part of focus is on people getting jobs. One of the things that the government and the prime minister has flagged quite a bit is entrepreneurship and people providing jobs. A lot of people, even among poor households. have 'invested' in education. Once you have done that, then you are not satisfied in the kind of jobs held earlier, be it agriculture or elsewhere. You want higher wages but the market is not ready to deliver that. To some extent -- I am often misunderstood -- but there is a voluntary opting out of the job market because I do not have the commensurate skills the market is expecting from me. It is more pronounced for women and young males, too. We also have issues of agriculture and creating jobs, employments outside conventional agriculture, commercialisation, diversification, agro-related industries. We have a skills programme and [it] is not the same thing as education. We have a geographical matching issue. The demand for jobs is happening in some parts of the country while the supply of labour [is] in other parts. In parts of India like Punjab, Haryana, Goa, Kerala, people will say we cannot get people. On the other hand, people say we don't have jobs. There is skilling, matching problem. There is a basket of problems.
There has been a lot of focus by the previous government and this government on skilling. What role can a government play when job market is changing so fast?
A government can only be some kind of a regulator and bring together prospective employers, prospective trainers, prospective certifiers. Often when we talk of skills, we have a urban kind of bias. I would urge people to take a look at [what] the ministry of rural development has been doing under the skills program for the worst-off villages. I am not saying that it can be necessarily upscaled as it is a very village-specific intervention. Those are the kind of things that government can do. It is not in the form of public expenditure.
When it comes to labour an employment, two key sectors which absorb it are textiles and leather. Both are not doing well and are export-oriented. They are lacking in competitiveness. We have not been able to capture the market unlike small economies. There is a competitiveness problem which feeds into the unemployment issue? Can the budget address the issue?
I prefer to use the word garments and not textiles. Budget is only one of the policy instruments that the government has. You are fixated on the one particular day of the year [of budget] and we are having this conversation as I am also partly fixated on that day of the year. But it is not that other 365 days the government ceases to exist. Many of the issues and policy changes will happen outside budget day. Strictly speaking, the Budget is only an annual statement of Union expenditure.
There are many [who have been] for years and years documenting the issues with garments and labour-intensive products and why we have not been able to do what other countries or China has done. But the question to ask is, Is that competitiveness based on artificial subsidies --I am saying conceptually – and [is it] based [on] not paying taxes. I am flagging this that GST in principle, subject to threshold, brings people who did not paying taxes earlier. If I am paying it now, then in some sense I lose my competitiveness which I would say is desirable. Competitiveness is a function of productivity and is also function of exchange rate. Productivity is low in India and one of the reasons is that many of these are small scale. We do not have the scale China or even East Asia has. One of the issues that probably why Indian exports are not doing well of late is the exchange rate. That on the grounds of competitiveness, you want the rupee to depreciate. But because of capital growth, there is a tendency for the rupee not to depreciate. One can gauge this by not looking at dollar-rupee exchange rate but vis a vis other competitive currencies.
Should the government do something about it?
It is not the government but the Reserve Bank of India (RBI). The trouble with that is whatever RBI intervention happens is not without costs. It is not that it is a costless intervention. Traditionally, the central bank [has] said that it wants to push in volatility but not to counter the secular trend. I am using 'secular' in a specific sense. The trouble is it is difficult to distinguish between volatility and what is a trend. I would say that any intervention, excessive intervention is undesirable. One needs to broaden the forex market as it is a very narrow market as it stands today.
You concede private investments are not picking up and when it picks up, it falls again. What is the problem there?
I did not say that private investments are not picking up. There are certain sectors [that] it is. The numbers will turn up pretty soon. It is certainly begun to pick up in steel, housing including rather unexpectedly commercial real estate, pharma, IT-related industry, auto ancillaries. It is not that it is not happening anywhere. Partly, it is a time lag and partly is a fact– and it is important to emphasise this – there is excess capacity in several sectors. There was 'over investment' when growth was very high. Until that excess capacity goes away, there is no particular reason to invest.
It is also the case there were some problems related to private investments whether it be NPAs, clearances, etc. All of this will be cleaned up gradually. Although the NPAs proper will take probably three years to be completely cleaned up. The government has done some things about -- not so much of NPAs -- but [the] ones stuck in pipeline including dispute resolution of CDS. I don't think the private investments scenario is that bleak. Give it another couple of quarters and we will have better numbers. [With regard to] domestic private investments – FDI is happening, but most domestic investments are not in greenfield investments but mergers and acquisitions. Greenfield investments will begin to happen once the excess capacity becomes less
How far do you think interest rates are causing this subdued investment?
I would not say interest rates per se. Interest rates may be important as a signal. Let us recognise that central banks everywhere are cautious. They don't like to experiment. Any central bank will be cautious of inflation numbers as of today, but projected inflation numbers would be concerned about crude prices, deficit. There is a committee and it takes a decision and we should respect that. Interest rates to make a dent, if at all, I am being perverse for purpose of an argument. You need an interest rate cut of 300 bps or 400. Is that likely? Would you do that if you were the RBI governor? The answer is a flat no. So beyond the signal, the problem is not the price of capital but there aren't too many people willing to go to banks to invest. The people who are willing to invest are not regarded by banks as creditworthy. Banks are reluctant to lend because of NPAs. So there is a whole battery of problems, I think, that come before the interest rate.
The government has been taking steps to address the twin balance sheet problem. Are you satisfied with the results that have started to show on the ground? When do you see it having effect?
What the government has said about bank recapitalization has been grossly misunderstood. The entire figure is not coming from the budget. At no stage has the finance ministry ever said that there will be an across the board capitalization. It is conditional on the reforms in the public sector banks. The finance ministry has said in the public domain that the package will be announced soon. We should wait for it.
There are 3 kinds of issues -- stressed assets that have not become NPAs. The second is creation of fresh NPAs. I have already said what the government is doing to prevent [it]. The third is the existing stock of NPAs and that is really the problem. The figure is not probably as large as it is bandied around meaning some of it can be recovered. The rest of it requires, so as to speak, the clichéd expression of haircuts by everyone concerned.
Which then creates a debate that there is corporate loan waivers. That is how any talk of haircuts is pitched as.
Any competitive environment requires entry and exit. You have exits beginning to happen for the corporate and also MSME sector. Let us not get into the debate (of haircuts). A lot of ignorant people do not realise that there is a difference between assets and liabilities of an individual and a company promoted by the individual.
Is the rural demand story going to stay where it is because farm income is in distress. There could be a problem. There is a rural demand going forward.
I think one should be careful about blanket generalization for a sector that is extremely heterogeneous. One needs to distinguish between two kinds of people who are connected with agriculture -- people who are landholders and other is agri labourers. Sometimes they may wear two hats when there is small land of holding. The distress is not with agri labour. Agri labour wages have been going up. The squeeze is partly because increase in output prices have not been commensurate with increases in inputs costs which also includes labour costs. The squeeze actually is on that kind of landholder income. Also, we get the wrong impression if we think that rural sector is earning a living only from agriculture. Increasingly, a large part of it is coming from secondary and tertiary activities. I am concerned about agri distress because there is a long list of lot of things you can do for that.
A long list of things that need to be done. Do you see action happening on these areas?
You are positing it almost as a binary. I don't think you should see it like that. Agriculture is a state subject. Different states have been doing different things. For example, the law on tenancy, easing of lands – some states have done that. One of the things that is extremely important is that e-NAM, the portal whereby you can sell. Agriculture and farm distress, it is really a dry land kind of issue. So I personally [feel] that if you are going to solve agricultural problems, until you solve the water problem we will not be able to fundamentally solve it.
With regard to the issue of integration of the informal sector and formal economy. GST and demonetisation are seen as two ways where this is being pushed. Is this a kind of forced formalisation? It could lead to more costs in terms of individual units dying out without alternatives? Or is there a less painful way to do it?
Any change has costs. So almost tautologically I cannot have change that is costless. If I was selling on basis on kachcha receipts earlier, then I will have pain. Everywhere, formal sector is much more professional. Formalisation is needed and desirable. But it won't happen overnight. It is a transition process. GST is partly designed to do that. Rera is also another attempt to do that. It is not demonetisation per se but needs be looked at in the backdrop of whole lot of things that were being done. The entire financial inclusion is part of that. It is a process and that will happen. But it is an incremental process.
What is your wish list for Mr Jaitley?
I have no wish list for Mr Jaitley. We have wish lists that we convey to the prime pinister and will remain with the prime minister.
Of the 10 areas that you had listed out, you said you will give actionable  recommendations on five.  Can you tell us which five?
There is a council which has four part-time members. These members volunteered to write the papers. They have not yet written them yet. Once they appear, it will be put on public domain for debate. In the last meeting, the members did a rejig. The initial papers are on labour and employment, quality of data, definition of urban and rural, [and the] fourth [is] on education and health.
(The writer tweets @soorpanakha)
Subscribe to Moneycontrol Pro at ₹499 for the first year. Use code PRO499. Limited period offer. *T&C apply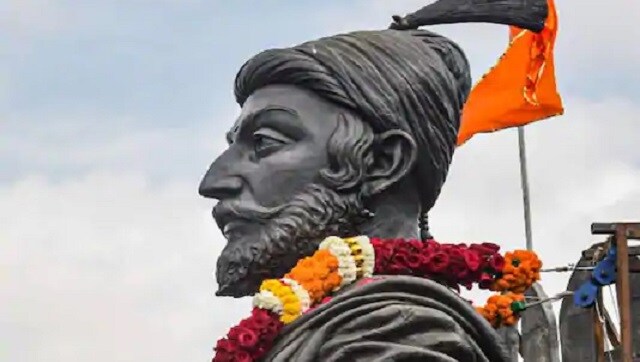 India
Maratha king Shivaji, the founder of the Maratha Empire, was born in the year 1630 at Shivneri Fort near Pune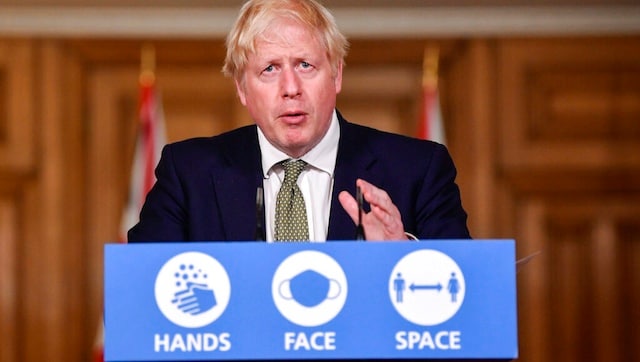 Sports
The British government is holding talks with UEFA about hosting more games due to rising cases across the continent and the slow roll out of vaccines.
India
Speaking at a function in Jammu on Sunday, Azad had said that the prime minister speaks frankly about his past as a tea-seller and does not try to hide his background