Budget 2018: Time to push for alternative lending, paperless procedures, e-KYC in fintech landscape
Not just developing, but another important aspect of the financial inclusion will be the safety features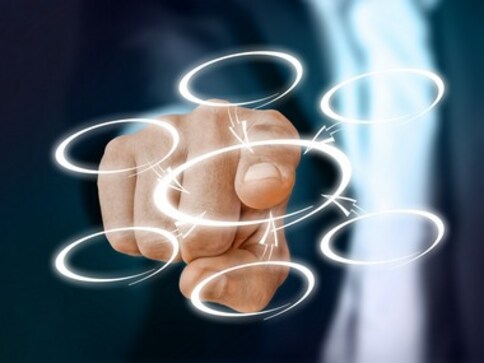 Year 2017 has been an exceptional year for the Indian fintech industry. With technological advancements, ever-evolving customers and favourable government policies, we have seen the Indian marketplace transition from a cash dependent model to a more sustainable cashless economy.
India is likely to experience an accelerated growth spurt in the fintech space considering the strong, proactive policy level support from the government which has provided a much-needed boost to user adoption. Initiatives such as Jan Dhan Yojana, Aadhaar and the emergence of UPI will provide a good foundation for fintech companies to cover the 'last mile' touchpoints and boost financial inclusion across the country.
While there has been advancement in this space, there is still a lot that can be done. The government needs to ensure that while they are managing expectations for multiple eco-systems, they also realise the potential of the fintech industry and take aggressive steps to promote it. And there is no better platform than the Budget for this.
Some of key expectations of the Indian fintech sector from the Union Budget 2018 – 2019 are:

Push towards paperless and e-KYC
With the improvements in internet connectivity and smart phone penetration across the country, significant progress has been made in consumer awareness about being able to access financial products online. With Aadhaar linkage to cellphones, bank accounts etc; this will truly become the starting point of paperless access to financial products. Paperless procedures and e-KYC will not only allow the processes to become mechanized but also help in reducing costs and time spent. Additionally, with Aadhaar-linked verification mandatorily required, it will most likely weed out fraudsters from the system.
Apart from this, fintech startups are increasingly pushing for e-signature usage to verify the documents digitally, and to ensure there is a complete paperless on-boarding of accounts. With IndiaStack getting ready, we can look at 2018 to be the year to enhance digital financial inclusion across all pockets of the country.
Enhancing financial inclusion
The government has done a great job in setting up the foundation for future digital penetration, however, if we are to continue to maintain and evolve to the next stage in financial inclusion, there needs to be some incentivisation to not only help develop the infrastructure but also strengthen the eco system for the same. Not just developing, but another important aspect of the financial inclusion will be the safety features. With transactions happening online, a strong security model will have to be developed.
Push for alternative lending
According to industry reports, the 'Payments' segment has been the most funded within the Indian fintech landscape however, banking technology solutions, including B2B products, are also experiencing strong growth and enabling financial institutions to create seamless solution delivery for end users. Despite significant reductions in incoming global investments in the fintech space, the India opportunity remains promising. The government has been very focused on creating policy and infrastructure support for the payments segment but now they should actively start exploring the alternative lending segment as well.

MSME outreach
According to a PwC Research, around 37 percent of GDP is contributed to by MSMEs but the supply of credit lines is disproportionate. It isn't surprising then that there are 158 new startups in the space as of 2016. However, competition is stiff, with only 27 percent of founded companies obtaining funding, and 27 percent of those going on to raise Series A capital.
While the government has identified the need to provide them with credit through the Micro Units Development and Refinance Agency (MUDRA) Bank, there is still a drawback in terms of the MSMEs which qualify for credit. The government should provide regulatory assistance to fintech organisations which are working on similar models i.e. to supply and digitize India's MSME sector to promote greater growth
According to EY Fintech Adoption Index, India has the second highest fintech adoption rate among digitally active consumers at 52 percent, only second to China at 69 percent. Despite this, the financial services market in India is primarily untapped with 40 percent of the population having no association with any bank and more than 80 percent of the transactions carried out through cash, according to industry reports. This represents an opportunity for fintech start-ups to massively spread their wings in different segments.
The Indian fintech software market is poised to touch $2.4 billion by 2020 from the current $1.2 billion in FY-2016. With this momentum, the transaction value for the Indian fintech sector is likely to touch $73 billion in 2020, growing at a five-year CAGR of 22 percent.
This Budget comes at a very important stage for the Indian fintech industry, where they have quite a lot of expectations and are waiting to see what degree of these expectations will be realised to determine the next stage of evolution for the industry
Click here for full coverage of Union Budget 2018
(The writer is CEO & Founder, Rubique - a fintech platform)
Subscribe to Moneycontrol Pro at ₹499 for the first year. Use code PRO499. Limited period offer. *T&C apply
Business
With the expenditure trends in the current and next fiscal biased towards revenue expenditure, it seems the government is going back to the old ways.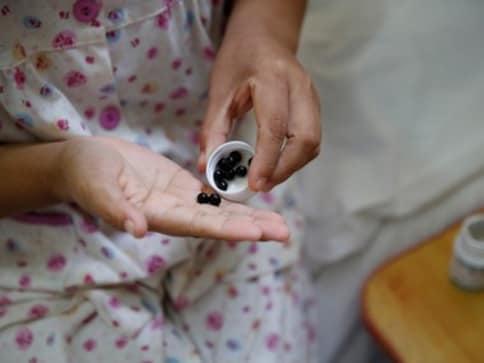 Business
All medical expenses reimbursed or paid by the employer on behalf of the employee is taxable
Business
The Budget for FY19 definitely does not smell like a pre-election policy document and instead reveals a commitment to being on the Fiscal Responsibility and Budget Management (FRBM) track.