Budget 2018: Taxes will go up due to increase in health and education cess
The Budget expectations on indirect tax front were already low-spirited, given the little room to tweak indirect taxes.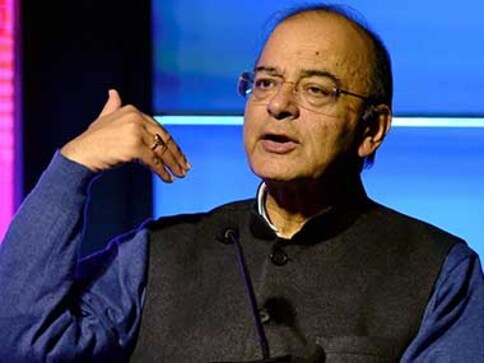 The Finance Minister Arun Jaitley made it clear in his first Budget  that, "…my aim is to lay down a broad policy indicator of the direction in which we wish to take this country. The steps that I will announce in this Budget are only the beginning of a journey towards a sustained growth".
Fiscal prudence, stable and predictable taxation regime, reducing litigation, easing burden on individual taxpayers, targeting the problem of black money were some of the thrust areas laid down by the Finance Minister. Sab Ka Saath Sab Ka Vikas promised uplift of rural economy by push to the agricultural sector, more employment generation opportunities through the 'Make in India' campaign, support to the weaker sections, etc. These policy statements and some others have found place in his subsequent Budget speeches as well.
Considering that Union Budget 2018-19 has been announced, it is an opportune time to decipher what has been delivered against promises made a little less than four years ago.
On the fiscal front, Finance Minister has delivered a reduction in fiscal deficit at 3.5 percent vis-à-vis the fiscal deficit target of 4.1 percent inherited by him in his first Budget. While this reduction may not appear to be significant as compared to the target of 3 percent fiscal deficit set by him for Financial Year (FY) 2016-17, time taken by the Goods and Services Tax (GST) revenues to stabilise, reduction in central share of taxes, bank recapitalisation are some of the factors that have put pressure on revenues of center over these years.
A moderate reduction to 3.3 percent planned in fiscal deficit may be attributable to increased thrust on socialistic measures before election year. However, the Finance Minister has accepted recommendations made by the Fiscal Reform and Budget Management Committee to bring down the government's debt to Gross Domestic Product (GDP)ratio and as such, shown commitment to fiscal discipline.
The finance minister has taken a bold move to set speculation on long-term capital gains on equity investments to rest by bringing the same in tax net. However, he has grandfathered past gains and as such, delivered on his promise of not resorting to retrospective changes frequently.
There was a post-Budget debate on whether foreign institutional investors would also benefit from grandfathering provisions. The finance ministry was quick enough to come out with FAQs, so as to clear air on the said issue. The readers may remember, the experience was similar with provisions regarding General Anti Avoidance Rule(GAAR) that grandfathered past investments. Clarifications in past on indirect transfer provisions were also aimed to reduce rigor of the provisions. Thus, the government is committed to deliver non-adversarial tax regime, as promised.
Much expected relief has not been granted to working class individual taxpayers except for standard deduction to salaried class taxpayers (largely offset by removal of conveyance and medical benefits). Rather taxes would go up in many cases due to increase in Health and Education cess.
However, the tax liability (after considering various benefits) post Budget 2018-19 for salary class (earning Rs 10 lakh) has reduced to less than half of the tax liability as per tax provisions prevailing at the time when the first Budget was presented by Finance Minister Arun Jaitley.
Senior citizens have benefited much more, with non-taxable income limit going up by more than 50 percent in similar period, after considering various benefits.
Intention for removal of various incentives was mooted with a promise of corresponding reduction in corporate tax rates. While doing so, the finance minister also tried removing irony that large corporates had lesser effective corporate tax rates and smaller corporates have higher effective corporate tax rates, by offering tax rate reduction to smaller corporates.
There have been several measures to curb black money, including demonetisation, enactment of the Benami Transactions (Prohibition) Amendment Act, 2016, launching of Operation Clean Money, etc. Growth rate of personal tax collections and tax buoyancy have gone up post these measures.
Further, renegotiation of Double Taxation Avoidance Agreements (DTAAs) with other countries to bring the article on 'exchange of information' to international standards and expanding India's treaty network by signing new DTAAs and Tax Information Exchange Agreements (TIEAs) with many jurisdictions to facilitate the exchange of information are expected to bring more transparency and thereby, curb tax evasion practices.
Steps towards e-assessment, greater reliance on advance ruling and advance pricing mechanisms, introduction of limited scrutiny guidelines, thresholds for disputed demand collection, revisions in safe harbour provisions and such other measures over last few years have laid a path for reduction in unwarranted litigation.
On the indirect tax front, it was the first Budget post the implementation of the Goods and Services Tax (GST), the country's biggest tax reform. Major portion of indirect tax has gone under GST, which is governed by GST council. As such, the Budget expectations on indirect tax front were already low-spirited, given the little room to tweak indirect taxes.
After the implementation of GST, the government's revenue had been declining, which, as stated above, had put pressure on an already strained fiscal deficit target of the government. It now expects GST revenue to rise once matching of invoices and e-way bills come into full swing. Therefore, in achieving its aim for fiscal consolidation in this Budget, a sharp recovery in GST revenue has been factored in.
There were hopes that the government will reveal its intention of bringing the real estate sector under the purview of GST along with petrol, diesel and natural gas. Further, it was expected that the government irons out some issues that are plaguing the GST regime such as export refunds that are stuck with GST department, technological bottlenecks and more. Surprisingly, nothing was touched; rather, it seems that it has been kept for GST Council, which is the right authority on GST.
While there has been lot of criticism that the government is focused only on interests of industrialists, the Union Budget 2018-19 has taken a slew of measures for farmers, rural economy, weaker sections. This was to some extent on expected lines given the upcoming election year. Clean India and medical insurance drives should help improve the health index for the poor sections of the society.
The government continues to back the infrastructure sector by providing it impetus Budget after Budget. This is intended to bridge any shortfall in private investment and boost employment generation. Thus, the finance minister has walked the path laid down by him. It remains to be seen how people of India react next year to the claim made in Budget of 'Strong, Confident and a New India' built over these years.
Click here for full coverage of Union Budget 2018.
(The writer is Partner, Tax, KPMG in India. This piece was co-authored with Chetan Kakariya and Khushboo Kundalia, chartered accountants)
Business
Taxation of capital gains is dependent on the individual taxpayer's residential status and period of holding, be it long-term or short-term. The rules for the calculation of capital gains on each type of capital asset are different
World
British prime minister Rishi Sunak has ordered a probe after allegations surfaced over Conservative Party chairman Nadhim Zahawi evading taxes. While the senior Tory leader has denied the claims, he conceded that he reached a settlement after a 'careless and not deliberate' error
India
Finance Minister Nirmala Sitharaman is scheduled to present the Union Budget 2023-24 in the Lok Sabha on February 1.