Budget 2018: Infra segment needs targeted policy actions, sector regulator; is Arun Jaitley listening?
Proactive measures by the government to further improve the long-term funding availability is a priority area and the infrastructure players expect some action here as well.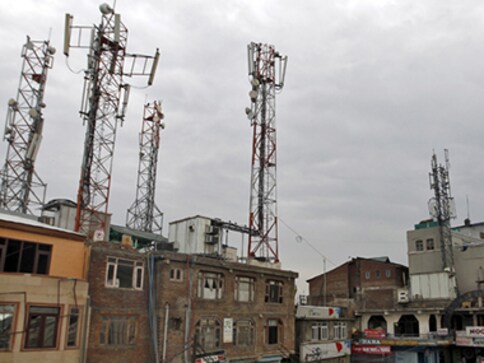 The finance minister has emphasized that the next Union Budget will have two focus areas - rural economy and infrastructure. As the date of Union Budget 2018-19 approaches, the wish list for infrastructure sector has also been building up. The infrastructure sector expects continuation of government's ongoing policy towards reviving the investment cycle – both through higher public sector capex as well as measures to enhance private sector participation.
While increased infrastructure capital outlay is almost a given thing in the upcoming Budget, a key factor to watch out will be the extent of this increase being funded from budgetary allocation. It ought to be remembered that the overall budgetary allocation towards infrastructure sector will be constrained by fiscal deficit targets, and risk of higher crude oil prices (which could put pressure on Government to reduce fuel cess).
Nevertheless the capital outlay is expected to be significantly increased for railways and roads given that both these segments have ambitious development plans.
While the budgetary allocation for railways is expected to be increased from Rs 55,000 crore in FY-2018 to Rs 75,000-80,000 crore in FY-2019, for roads the allocation is expected to be increased to Rs 80,000-85,000 crore in FY-2019 from Rs 64,900 crore in FY-2018. Also specific allocation for some large infrastructure programmes such as bullet trains, Bharat Mala, Sagar Mala, smart cities, Namami Gange, Inland Waterways projects, etc can be expected.
As for the rural focus, the other important area, allocations towards Pradhan Mantri Gramin Sadak Yojana, Pradhan Mantri Krishi Sinchai Yojana (PMKSY), and Deen Dayal Upadhyaya Gram Jyoti Yojna (DDUGJY) could see higher allocation.
In the Budget, some announcements on the measures for revival of private investments in infrastructure projects are also expected. The Budget could touch upon the progress on the reform initiatives announced earlier and its impact on the regulatory environment.
The private sector hopes further easing of execution bottlenecks and an independent regulator dedicated for specific infrastructure sub-sectors (like roads), which can help in faster resolution of legacy issues.
The private sector wish list also includes some incentives in the form of extension of tax holiday, relief on applicability of MAT during tax holiday, and increasing the coverage of projects under 80IA or 35-AD by including projects involving upgrading of existing infrastructure.
Proactive measures by the government to further improve the long-term funding availability is a priority area and the infrastructure players expect some action here as well. Given the huge scale of funding required by infrastructure projects and the fact that the banking sector alone cannot meet the same alone, alternative funding avenues needs to be strengthened. Furthermore, with banks facing high stressed advances, lending to new infrastructure projects has been slow, thereby increasing the project financing challenges.
In this regard, measures towards revival of stressed infrastructure projects can be of utmost importance. The Budget can also follow-up on the steps towards re-negotiation of concessions if there is evidence of distress in projects (not because of aggressive assumptions/irrational bids) which is likely to result in default. Further, directional measures towards strengthening of alternate funding avenues primarily corporate debt market, foreign investments in infrastructure projects, Infrastructure Investment Trusts (InvIT) and National Investment and Infrastructure Fund (NIIF) are also expected.With regards to InvIT, while a majority of the taxation-related issues are resolved, some ambiguities, specifically sections 50CA and 56(2)(x) of the Income-Tax Act related to fair market value (FMV) remain, on which prospective issuers expect some clarification to come in the Budget.
To reduce the burden of infrastructure debt funding from banks, and increase the share of Infrastructure Finance Companies (IFC), the deduction under section 80CCF for infrastructure bonds which was discontinued post FY2013 can be considered for select infrastructure companies/finance companies to provide them access to low-cost long term funds.
The government is also expected to support the use of the recently announced credit rating system for infrastructure sector (which is based on the expected loss (EL) approach) and lay down the future course of action on the formation of proposed credit enhancement guarantee fund which can help Infrastructure projects approach bond markets.
Click here for full coverage of Budget 2018
(The writer is Vice President and Sector Head, ICRA)
Find latest and upcoming tech gadgets online on Tech2 Gadgets. Get technology news, gadgets reviews & ratings. Popular gadgets including laptop, tablet and mobile specifications, features, prices, comparison.
Business
The Budget for FY19 definitely does not smell like a pre-election policy document and instead reveals a commitment to being on the Fiscal Responsibility and Budget Management (FRBM) track.
Business
The survey includes the views of 150 CFOs, tax heads, and senior finance professionals and was conducted in January.
Business
Less than a quarter of central funds for four major national programmes for India's urban renewal have been used.