Budget 2018: Bond investors want level playing field with equities in capital gains tax
The yields on government bonds have surged by more than 100 basis points (100 basis points is equal to 1 percent) since August 2017.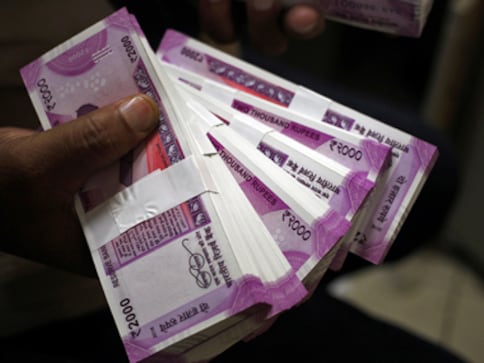 The government will present the Union Budget for the financial year 2018-19 on 1 February. As always, expectations are very high for some big bang announcements on tax changes and increased spending on new schemes. There is also skepticism that government may compromise on its fiscal commitments by loosening its purse strings to lure voters with an eye on general elections in 2019.
The bond market has captured this skepticism as the yields on government bonds have surged by more than 100 basis points (100 basis points is equal to 1 percent) since August 2017. From an investor perspective, the most significant announcement of this Budget would be the government's fiscal consolidation road map targets and its spending pattern. The government is mandated to target a fiscal deficit of 3 percent of GDP for FY 2018-19.
The government though has already announced an increase in market borrowings for the financial year 2017-18 by Rs 20,000 crore though dated government securities (revised downward from earlier Rs 50,000 crore to Rs 20,000 crore) and Rs 23,000 crore through treasury bills. This indicates an increase in FY18 fiscal deficit by 20-30 basis points (0.2 percent-0.3 percent).
By raising the market borrowing in the current fiscal year, the government has made a very clear statement that a cut in expenditure is not an option. It seems even more unlikely to happen in the next year when rural and farm distress is taking a centre stage ahead of general elections in 2019. So the entire burden of managing the fiscal math has now shifted to the revenue side.
Direct tax collections are showing encouraging trends and are likely to remain buoyant with rising tax payer base. But the uncertainty on indirect taxes may continue in FY19 as well. Tax collections under the newly implemented Goods and Services Tax (GST) have been lower than anticipated in the first 5 months.
However, there is a broader expectation that tax compliance will increase as the GST system evolves thus leading to higher tax revenues for the government.
We expect that the government will target a fiscal deficit of 3.3 percent to GDP in FY19 which will provide headroom to raise its expenditure by Rs 50,000 crore over the current year.
Although the economy is showing early signs of revival, the government will have to be mindful of the challenges emerging from the rising crude oil prices and increasing inflation trajectory. The government's fiscal plans can significantly alter the Reserve Bank of India's (RBI) stance over inflation and policy rates and thus any increase in fiscal deficit may lead to rate hikes by the RBI. Hence, it will be essential for the government to strike a balance between the fiscal discipline and supporting rural economy.
Going by Prime Minister Narendra Modi's recent interview in which he stressed on his track record of being fiscally prudent, we cannot rule out the possibility of the government sticking to its mandate of fiscal deficit of 3 percent of GDP with significantly higher disinvestment target and optimistic tax revenues. This will be taken as a positive surprise for the markets.
We believe that, at current levels, bond yields are already pricing in a deviation from the earlier prescribed fiscal consolidation road map. At 3.3 percent fiscal deficit, the government's gross market borrowing for FY19 can touch Rs 7,00,000 crore. Such high levels of market borrowing, along with the already suppressed demand from banks due to the issue of the bank recapitalization bonds, can significantly affect the market's demand supply dynamics. A fiscally prudent Budget, though if announced will reaffirm the government's commitment to the fiscal consolidation road map and will also bring cheer to the bond markets.
In case of bond funds, long-term capital gains kick in after 3 years and are taxed at 20 percent. A similar suggestion is being mooted for equities in this Budget. Bond investors will welcome the possibility of a level playing field with equities/equity mutual funds on the issue of the taxation of capital gains.
Click here for full coverage of Union Budget 2018
(The writer is Fund Manager-Fixed Income, Quantum AMC)
India
The ties between India and the Maldives have been on an upswing since Solih took charge of the top office in November 2018. Prime Minister Modi attended the inauguration ceremony of president Solih
India
The external affairs minister was speaking at a discussion on a book titled 'Modi@20: Dreams Meet Delivery', at the English and Foreign Languages University (EFLU) campus in Hyderabad
Sports
The felicitation program was attended most of the CWG-returned athletes, including the wrestlers, weightlifters, boxers, shuttlers and table-tennis players.