As defence Budgets decline globally, countries and global MNCs are increasingly looking beyond their traditional markets to sustain growth. SIPRI data for 2005 and 2015 indicates that the percent share of global defence spend of APAC, MENA, Latin America, and rest of world combined (basically excluding spends of the US, NATO, China, Russia) went up from 24 percent to 31 percent.
This essentially means that India has the opportunity to ride this wave where India is a key focus among other markets like Saudi Arabia, Japan and South Korea. To do this, India has to manage its reputation of being exceedingly slow in decision making and of lacking adequate government support, wherein other countries are able to sign fatter cheques much faster, and buy 'systems' rather than 'platforms'.
While the government has brought about significant policy changes over the last 2 years to improve the interest in the Indian defence sector and moved key programmes fast, greater financial support is required to improve the business case to attract investments by Indian and foreign companies - if India intends to move credibly towards 'Making in India' and reduce dependence on imports.
We look at the five primary means for the government to build momentum in the sector and promote local industry:
Increase quantum and enhance quality of Budget allocation: The theme during last year's defence Budget was that of being prudent and conservative with reference to allocations, with a) mere 1 percent increase over the previous year's defence Budget; and b) decline in the quantum of capital outlay by over 8 percent.
OROP also had a significant role to play in a muted defence Budget growth. However, given the severe asset gap towards India's ability towards force projection, sense of urgency after Uri attacks, and funds needed to support multiple procurement announcements, we may expect the 'MoD total Budget' to increase substantially for this year, come closer to 3 percent of GDP, with capital outlay as percentage of the defence Budget (defence services, OFB, DRDO, capital outlay) coming closer to 38-40 percent. Despite all of this, the government's 'ability to spend the Budget allocated' would be critical to leverage a potentially higher allocation to the benefit of the forces and the industry at large.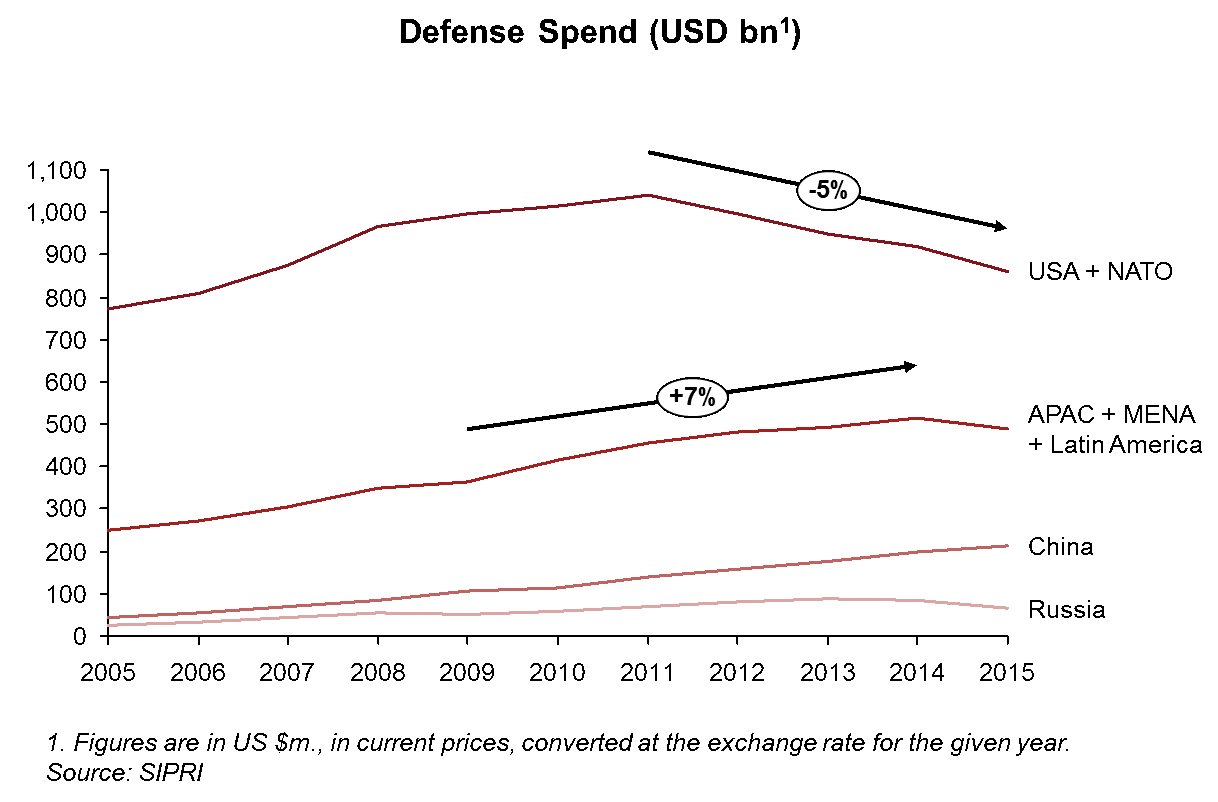 Provide focused tax incentives: Defence is a capital intensive sector for companies across its value chain, and its inherently lumpy nature and relatively lower volumes in India introduce enough risk for companies with the best of intent to enter / grow in the aerospace and defence (A&D) sector, leading them to defer investments. Given this background, an exception made for A&D companies to reduce (income, service) tax burden especially in the initial years of business, and simplifying the tax structure given the complex supply chains, would allow more companies to increasingly invest more in India. An expectation on this front cannot be entirely misplaced if the government truly wants to improve the business case for 'Make in India' in the defence sector.
Consciously drive FDI in A&D sector: Despite doing away with the condition of 'state-of-the-art' technology in allowing FDI beyond 49 percent (still with approval), India has not been able to attract / convert any major proposal. While there will always be a critical technology under development in India at any stage, the key question really is that can we wait for development & testing the efficacy of the same and stall FDI proposals that may allow India to leap-frog from a technological standpoint. For programs under execution, the government can consider allowing at least 74 percent FDI under automatic route for key value chain participants (Tier 1-3) for products, which otherwise may simply be imported into the country or denied altogether to protect IP under the otherwise 'effective' 49 percent FDI route. This may be a better way to drive Make in India, than imposing higher duties on imported content, which may end up increasing the bill for us as the companies may end up passing on the cost to the India MoD itself to the extent they can.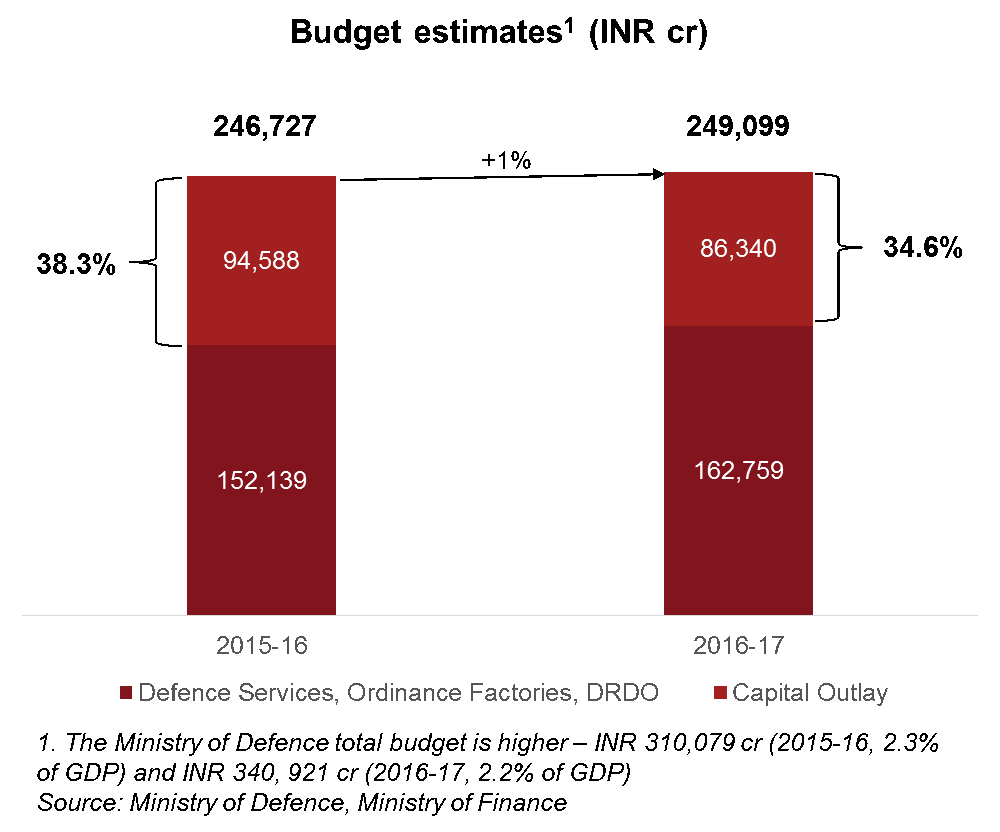 Introduce 'Deemed Exports': Another dimension to promote value addition in India is to allow goods to be 'deemed exported' where the material is imported by an Indian company (Indian arm of a foreign OEM, or Indian company which is a value chain partner of a foreign OEM), worked upon and supplied directly to Indian MoD, instead of supplying back to the foreign OEM. In such cases today, since the goods are not 'leaving the Indian shores' the Indian company is unable to get concessions otherwise allowed to some other vital sectors, which leads to a) goods being exported and 're-imported' to be relatively more cost efficient or b) discourages value addition in India altogether – both undesirable scenarios. Having said that, the government must also introduce necessary checks and balances which do not end up delaying matters, so that such a policy is not misused and achieves the desired impact.
Divestment of DPSUs: While part divestment of DPSUs has been on the anvil since long, this may be a good time to lay out phased plans for the same to drive efficiency (and higher outsourcing) and transparency.
Supporting the business case for private companies in India is key to drive credible participation, and the measures suggested here would allow:
i) providing a larger addressable base for private sector to play in the Indian A&D sector;
ii) providing multiple go-to-market avenues for private sector companies;
iii) improving shareholder returns to support further private investment.
With just over two years left in the current government's term, the 'specific' treatment meted to the defence sector in this year's Budget would be critical to determine the growth the sector can expect over the next two-three years, notwithstanding the fact that the same would need to be followed up by Indian MoD to transform itself and generate better momentum in the sector.
The author is aerospace & defence lead, PwC
For full coverage of Union Budget 2017 click here.
Updated Date: Jan 24, 2017 17:18:46 IST