Boom time again: Expats make a beeline for India as economy reviving, start-ups buzzing
Hiring is usually done in small numbers as these are for niche positions. Sometimes a team of experts is hired for mid-level positions.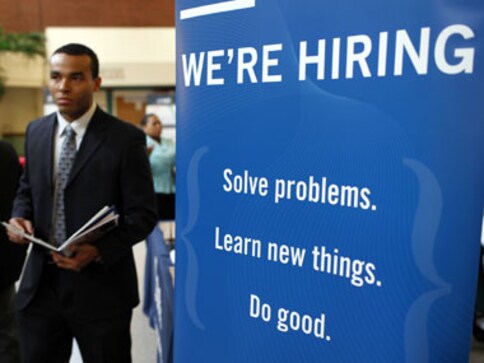 Expat hiring has been on the rise in India for over six months now. The trend has been there for some time but gathered momentum recently as technology is changing rapidly. In an increasingly globalised world, skills and competencies can never be available in all geographies all the time. So in high technology areas, demand for expatriates is rising.
The number of expats being hired in niche positions is going up each year with the figure for 2015 so far showing an average of 30,000 to 35,000 of them working here. This number is set to increase by around 10-15​ percent each year as Indian economy starts reviving, says Moorthy K Uppaluri, CEO, Randstad India.
Sector specific
The sectors that seek out expats the most are manufacturing, automobiles, pharma, followed by the services sector such as IT, transportation, telecom and banking. Expats are hired for their expertise in urban infrastructure (railroads, urban connectivity – metros, motorways, express highways and roads), specialty chemicals, technology, pharma, polymers, medical devices, clinical trials and e-commerce.
Hiring of experts from abroad had declined post-2008 Lehman crisis. "Then, most organizations let go of their high cost employees brought in from abroad as they simply could not afford them here any more. But the scenario has changed significantly in the past one year. There is a remarkable increase in the number of hires from abroad on account of the rapid growth in India's e-commerce sector and significant amount of funds being pumped into projects here. Many expats and foreigners are willing to come to India now," says Kris Lakshmikanth, Chairman and MD, Head Hunters India, Bangalore.
Who are hired
Kamal Karanth, Managing Director, Kelly Services & Kelly OCG, India says that demand is seen markedly in the polymer industry for bio-polymer specialists; product development experts and bio statisticians in the medical devices industry while the e-commerce sector hires specialists with product expertise.
Broadly, certain specialists are hired from some countries which have shown expertise in these sectors. Pharma companies usually hire experts from Israel and Japan; e-commerce from the US;  for clinical trials experts from Japan and Israel are preferred, auto companies hire from France, the US and Germany; and the IT sector has a preference for a mix of Indians and Americans from the East Coast, say executive hiring firms.
Gaps in local talent
"India hasn't seen any significant manufacturing growth recently. Consequently, our manufacturing technology lags in the world. As industries prepare to deploy new technologies and upgrade existing ones, there is a dearth of home-grown talent in the sector," explains Sanjay Kumar, CEO and MD, Altran India.
Recruits are hired primarily to fill knowledge gaps that exist in certain sectors in India for which local talent is not available. For instance, there is a need for cloud specialists in the IT sector, specialty experts in chemicals, polymer industry, urban infrastructure, etc. It is never about scale. Tech architecture and design as skills exist in India, say experts, but they need more grooming and exposure.
Expat hiring is usually done in small numbers as these are for niche positions. Sometimes a team of experts is hired for mid-level positions. During the 2010 Commonwealth Games (CWG) in India, a number of large infrastructure projects were under way and many expat teams were hired, according to manpower hiring companies.
Only a handful of Indian universities and colleges come close to global levels either in the quality of instruction or the labs that exist in the country. "Indian talent is found in large numbers in engineering and that too only in the services sector. Apart from automotive and to some extent downstream refining in oil & gas, there is no other sector in manufacturing where India can benchmark to global standards," informs Sanjay Kumar.
Urban Ladder, a company that sells curated furniture online, has been aggressively scouting for senior tech talent to fill its niche positions. Rajiv Srivatsa, COO and Co-Founder, Urban Ladder, said that the company is looking West to fill positions especially in UX Design and Tech architecture. This is because, "a lot more people have worked on larger-scale challenges there compared with a handful in India in the product industry. Our Director of Engineering moved here from the Bay area."
Some MNCs have traditionally preferred to bring in experts from their offices or headquarters abroad. "We do this routinely as a subsidiary of a US organisation," says Chaitrali Singh, Director - HR, ZS, global sales and marketing consultancy. "The trend of hiring expats is on the rise because of two factors: There are lots of segments that organisations are looking at that are new businesses that did not exist in India earlier. So expertise from the west are required. The expats are willing to come for a fixed period to India and share their expertise here. Then, there are many Indians who have lived for long in the west and now want to come back to head or be working at senior positions in India. Once India has achieved this critical expertise, there will be a lot more local talent in leadership roles here."
Inflation in certain pockets abroad helps India secure people in key positions a little easily. For instance, the year 2011 was a big time to hire from Detroit to India. Michigan was going through challenges post-recession, relates Karanth. "One of India's auto companies was keen to engage with us. We in turn interacted with niche groups in the auto sector in Michigan, handpicked 10 experts in the field and got them all to India. Some of them were foreigners and some PIOs. Many of them were only too happy to come to India as they were facing difficult times in Michigan," says Karanth.
Ajay Nair, Chief Human Resources Officer, Housing.com says that expats are hired purely because of the specialization and expertise that they carry in their verticals. "In terms of the exposure and experience, they have a more forward thinking and structured market."
There is of course a large amount of money involved in hiring from abroad. But companies don't mind the cost factor as it is all about deliveries on schedule. "A company in the oil & gas sector hired around 20 people in top positions at $250 an hour, which is quite steep. However, they made the decision as India does not have these kinds of experts. Companies do not then mind paying high premiums to secure them because otherwise projects get delayed and costs scale up which is far more damaging for the firm," explains Karanth.
Salaries are mostly at par at both locations, says Nair. "It is about the standard of living and this is the portion you compensate for, by either providing the benefits at company cost or paying a co-efficient towards the same."
Hiring from abroad brings some teething troubles, too. One of the biggest challenges with expats is their ability to integrate with project teams and understand the cultural context in managing projects, says Nair, adding, culture is a major issue for those who have lived away from their home country and for foreigners. "Depending on locations, sometimes language, weather, cuisine might become a concern too."
Indian talent is catching up
However, Indian talent is expected to catch up with the west soon and reduce the numbers of hires from there. "There is a lot of great junior and mid-talent in the country, which in due course will evolve into great senior talent as the ecosystem builds in India," says Uppaluri of Randstad India. He is optimistic that in the next 5-7 years, as India builds out a lot of international quality products, we will have enough talent across all disciplines and seniority.
Srivatsa is cautious though. "With the growth of the Indian startup ecosystem, there is a need to have continuous presence and engagement at the Silicon Valley to have high recall and stay at the top of mind."
Until that happens, this trend of hiring will last for some more years or as much time as it takes local talent to gain expertise and scale, say experts.