Bharti Airtel-Telenor deal: M&As will cut costs in sector but fierce fight will continue
Pricing power will continue to elude telcos even after the market has finished this round of consolidation, as cheaper data and free voice by RJio has set the benchmark for further cuts
New Delhi: The ongoing consolidation in the Indian telecom sector will likely create four large operators versus almost double this number earlier and this is good news for the country's fragmented telecom market.
But make no mistake, the new powerful telcos will continue to fight fiercely for each consumer via low tarffis to take on Reliance Jio Infocomm. Besides, the recent flurry of M&A (mergers & acquisitions) activity in the world's second largest telecom market will reduce costs but the current M&A rules on spectrum ownership and subscribers may discourage further consolidation. In this scenario, pricing power will continue to elude telcos even after the market has finished this round of consolidation, as cheaper data and free voice by RJio has set the benchmark for further cuts.
Sandip Agarwal and Pranav Kshatriya of brokerage Edelweiss said in a note to clients on Thursday, after market leader Bharti Airtel announced the acquisition of Norwegian telco Telenor's Indian operations, that "We expect competitive intensity to remain high, despite reduction in number of players as new operators continue to aspire for higher market share and would be looking to cut prices, forcing others to follow suit."
Bharti is acquiring Telenor for a song, in a no-cash deal, getting additional spectrum in at least four of India's populous telecom circles and around 44 million of Telenor's subscribers as part of this acquisition. Analysts are divided over what the cost of this acquisition will eventually be for Bharti, since it will have to pay future spectrum liabilities of Telenor and deal with excess manpower, but the bottomline is that this transaction will reduce competitive intensity in the market and provide Bharti added muscle. Remember, the number two and three telcos by subscribers, Vodafone India and Idea Cellular, are also already in merger talks. And the entity so created would dwarf Bharti in market share.
Meanwhile, RJio's massive investment of$20-25 billion and unprecedented offering of free voice and data for six months to new subscribers has accelerated industry consolidation, noted analysts from Fitch Ratings. RJio entered the market last September with freebies including free voice, which forced incumbents to also cut rates and bleed in the process. Both listed telcos, Bharti and Idea, reported a significant dent in their numbers for the December quarter.
The Fitch analysts went on to say that the on-going consolidation is likely to leave four larger operators - Bharti, Jio, the combination of Vodafone India and Idea Cellular, and the combined Reliance Communications Limited and Aircel Limited. Vodafone India and Idea Cellular are planning to merge their operations to combine spectrum assets, strengthen balance sheets and reduce cost and capex to compete effectively. Reliance Communications is also in the process of merging its wireless operations with Aircel. "We continue to believe that competition will continue to remain high, and the consolidation is not likely to return any pricing power to the operators in the near term."
Earlier this week, RJio announced its plans to charge nominally for services from next fiscal while also saying it had acquired 100 million customers in the last 170 days. Analysts at brokerage Jefferies noted that a key strategy of RJio would be to increase the retention rate of its 100 million customers once it starts charging. "Given the Rs 303/month plan for unlimited usage ….. clearly the focus is on high ARPU (average revenue per user) customers of the incumbents. Typically such unlimited (high usage) plans are >Rs 2000/month across the incumbents. A part of the effect of this ARPU compression is already reflected in the December quarter results (8-10 percent sequential blended ARPU compression across the Top-3 incumbents) but could continue into future quarters as well".
As we have said earlier, the rule of thumb in the telecom market is this: The top 20 percent customers generate 80 percent of the industry's revenues. These "high-value" customers are obviously a pampered lot and their loyalty is keenly fought for. Now, more than ever, RJio will want to retain these customers and so will the incumbent telcos. Jefferies' analysts said that the top 3 percent of subscribers deliver > Rs 1000 ARPU per month; another 3 percent deliver Rs 500-1000 (using FY16 data). "The top 15 percent of customers account for >40 percent of industry revenues per our classification, with cross checks being industry revenue numbers broadly matching the TRAI reported numbers for FY16. This top 15 percent is the segment of the market that could see the maximum ARPU compression (already reflected partially in Dec-16 quarter) and hence put pressure on near-term industry revenue growth".
Analysts at brokerage Motilal Oswal said that RJio's arrival and increasing competitive intensity in the market will continue to put pressure on the earnings of incumbent telcos (their remarks on Bharti were made before it announced the Telenor deal). "For FY17 and FY18, we expect Bharti India's wireless revenue to remain flat, while Idea's revenue could decline marginally by 1 percent. This factors in 10-11 percent HoH revenue decline in H2FY17. We build in a recovery in H1FY18 on the basis of 30-40 percent churn out of RJio subscribers. However, we believe EBITDA recovery could be subdued. Subsequently, we factor in EBITDA decline of 5-8 percent for Bharti India wireless and Idea in FY18," they said.
The bottomline is that consolidation is the way forward but the battle for subscribers and hence revenues has only just begun.
(Disclosure: Reliance Jio is owned by Reliance Industries, who also owns Network18, the publisher of Firstpost)
World
Pakistan's former Chief Justice had reportedly told a judge not to free Nawaz Sharif and his daughter Maryam before the 2018 general elections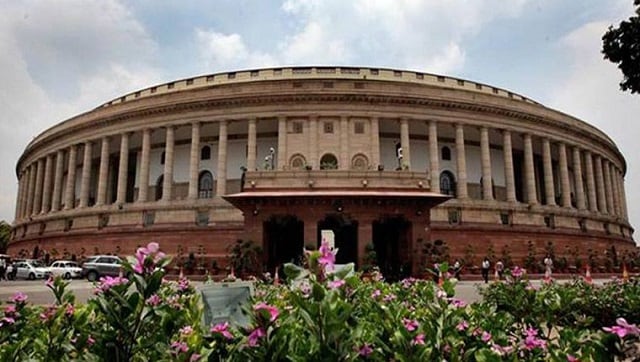 India
On Sunday evening, Rajya Sabha Chairman M Venkaiah Naidu has called a meeting of the floor leaders of the Upper House of Parliament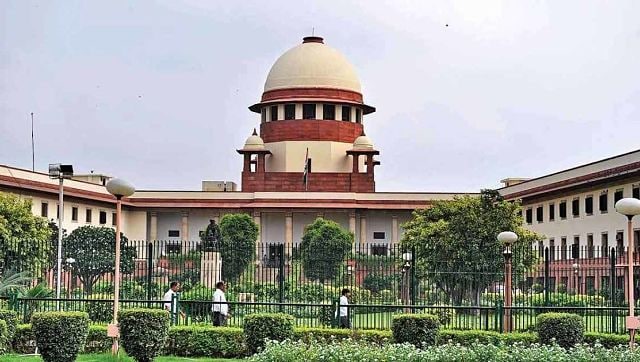 India
The apex court said that when Justice MN Venkatachaliah was the Chief Justice of India (in 1993-1994), it was suggested that there would be a time frame for hearing of matters