Bank NPAs: RBI's second list of defaulters include Videocon, JP Associates, says report
Others that figure in the defaulters list are East Coast Energy, SEL Manufacturing, Shakti Bhog, Nagarjuna Oil, Jai Balaji Industries, Uttam Galva, Monnet Power, Orchid Chemicals, among others
The Reserve Bank of India  (RBI) has sent to the banks a fresh list of defaulters to be taken to the National Company Law Tribunal (NCLT) to initiate insolvency proceedings, according to a report by CNBC-TV18 citing sources. The move is part of the central bank's steps to tackle the huge non-performing asset problem in the Indian banking sector under the bankruptcy law.
According to the report, the companies in the list include East Coast Energy, SEL Manufacturing, Shakti Bhog, Nagarjuna Oil, Jai Balaji Industries, Uttam Galva, Monnet Power, Orchid Chemicals, Ruchi Soya, Unity Infra, Videocon, JP Associates, IVRCL, Castex, Jayaswal Neco and Visa Steel.
The sources have told the TV channel that as much as 60 percent of the loans to these companies had turned NPA by June 2016.
As part of the NPA resolution initiative, in June, the central bank had identified 12 accounts each having more than Rs 5,000 crore of outstanding loans and accounting for 25 percent of total NPAs of banks for immediate referral for resolution .
The companies that figured in the list were Essar Steel, Lanco Infratech, Bhushan Steel, Bhushan Power and Steel, Alok Industries, Monnet Ispat, Era Infra Engineering, ABG Shipyarad, Jaypee Infratech, Electrosteel Steel, Amtek Auto and Jyoti Structures.
Essar Steel, which owes Rs 45,000 crore to various lenders, had approached the Gujarat High Court against the insolvency proceedings. However, the court rejected the company's plea and lenders are expected meet on 31 August to decide on the future course of action.
The banking sector is saddled with NPAs worth over Rs 8 lakh crore, of which Rs 6 lakh crore is with public sector banks (PSBs).
With an aim to tackle the problem, the Internal Advisory Committee (IAC) of the central bank had arrived at an objective and non-discretionary criterion for referring accounts for resolution under the Insolvency and Bankruptcy Code (IBC).
"In particular, the IAC recommended for IBC reference of all accounts with fund and non-fund based outstanding amount greater than Rs 5,000 crore, with 60 per cent or more classified as non-performing by banks as of March 31, 2016," the RBI had said in a statement in June.
Based on the recommendations of the IAC, the apex bank has been issuing directions to banks to file for insolvency proceedings under the IBC in the identified accounts.
Such cases will be accorded priority by the National Company Law Tribunal (NCLT).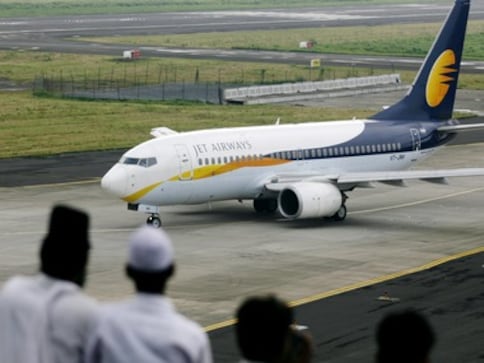 Business
Qatar Airways is also expected to join the race for Jet Airways stake acquisition if the state-owned flag carrier of Qatar is able to find out a suitable local partner, the report said.
Business
Clamping down on bad loans, the RBI had last month identified 12 accounts for insolvency proceedings with each of them having over Rs 5,000 crore of outstanding loans, accounting for 25 percent of total NPAs of banks.
Business
The way RBI has directed banks to initiate Insolvency and Bankruptcy Code against high value NPA cases inspire confidence