Automobile industry set to grow 4 times to Rs 20 lakh cr in next one decade: Gadkari
Gadkrai urged automakers to go for research and innovation and not to compromise on quality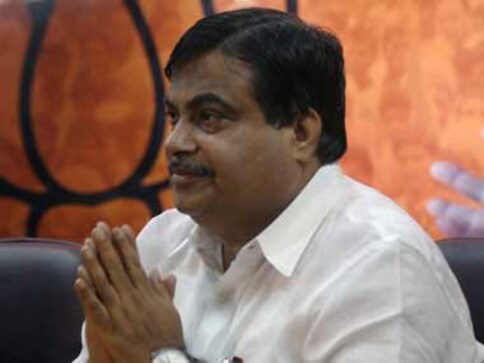 New Delhi: Automobile industry turnover is poised to grow over four times to Rs 20 lakh crore in 10 years and has the potential to occupy the top slot globally, Union Minister Nitin Gadkari today said.
Urging automakers to "not to compromise with quality", he said innovation and technological upgradation can boost exports.
"Automobile industry, which is of Rs 4.5 lakh crore at present, we will take it to Rs 20 lakh crore in 10 years. It has the potential to become number one in the world," Road Transport and Highways Minister said while addressing the annual meet of Automobile Component Manufacturers Association of India (ACMA) here.
He said the industry registered a growth of 8 percent and accounted for exports to the tune of Rs 70,000 crore. Urging automakers to go for research and innovation and not to compromise on quality, the minister said, "It is the government's endeavour to frame such economic policies, which boost employment potential. To enhance employment potential we will have to increase exports. Innovation and research is key to it."
He said unfortunately, the number of patents registered by India are very low as compared to the US and China which shows "industry's motivation is less towards research and innovation. Made in India and Make in India is the priority of our government. I will request you to give attention to quality... if not, we will miss out on opportunities."
To boost automobile exports, he said, the government has initiated a number of steps, including providing facilities to ports for exports besides promoting waterways.
"Our priority is to boost exports. Change your mindset. Western countries pay much attention to quality. We should improve our research and quality," he said.
The minister said 1,58,000 vehicles were exported from Mumbai Port Trust last year and this year it will be 2 lakh cars.
"... each port we are providing facilities. We are promoting waterways. We have started transporting cars from Varanasi to Haldi through waterway and this could result in car costs coming down by Rs 4,000 to Rs 5,000 in Assam and West Bengal," he said.
He said the government was harnessing its 7,500 km of seafront and 20,000 km of waterways that will reduce transportation cost drastically.
The minister said he was aware of the problems of automakers and once GST was cleared in the next session of Parliament, taxation problems will be solved while promoting waterways will reduce their logistics costs.
Bollywood
In conversation with Firstpost, Milind Soman talks about Made In India, 90s Pop Culture and fitness in his 50s
Entertainment
"I realised that Alisha Chinai's video is my entire aesthetic, so I wonder how much she influenced me without even me realising it," says Raja Kumari
India
Every year on 12 May, the world celebrates International Nurses Day. The day also marks the birth anniversary of the English social reformer and the founder of modern nursing, Florence Nightingale