As growth debate rages, Swamy has an unlikely ally in Joseph Stiglitz
Joseph Stiglitz, has said that India should focus on "rapid rate economic growth" and not get "overly obsessed with inflation," which can then turn into greater problems like joblessness
The debate was on India's GDP growth. Is it real or not? In recent days, the growth-debate was first triggered when Morgan Stanely Investment's Ruchir Sharma said India may be 'overstating' its GDP growth number. Soon, a similar comment came from the US State Department that too described India's 7.5 percent GDP rate as "overstated".
The question followed. Are we indeed 'overstating' the GDP? Or is it that the world's skepticism on India's growth figures is unwarranted. Economists are still debating this part since there is no easy answer. Multiple factors are involved here including a recent change in methodology in India's GDP calculation.
But, the growth debate isn't ending there. Amercian economist and Nobel laureate, Joseph Stiglitz, has said that India should focus on "rapid rate economic growth" and not get "overly obsessed with inflation," which can then turn into greater problems like joblessness.
To state Stiglitz's full statement: "There are two aspects relevant for India (at this juncture). The first is making sure that the overall economy grows at a rapid rate, and that means not being overly obsessed with inflation. Extensive focus on inflation almost inevitably leads to higher unemployment levels and lowered growth, and therefore more inequality."
Among the people who would be elated to see this statement would be the BJP leader, Subramanian Swamy, who has used the same argument to make his case for the discontinuation of the Reserve Bank of India (RBI) governor, Raghuram Rajan.
Swamy had said that Rajan's high interest rate policies (as a tool to contain higher inflation, RBI's stated primary objective) has 'wrecked' the economy, and has caused unemployment in the country. Rajan, the outgoing governor, later countered this argument by re-emphasizing his point on why the inflation battle is more important than growth.
"When people say inflation is low, you can now turn to stimulating growth", they really do not understand that these are two sides of the same coin. The RBI always sets the policy rate as low as it can, consistent with meeting its inflation objective," Rajan said.
Rajan's short answer to his critics on his interest rate policy was this: If the government wants lower interest rate it should either keep the inflation target way above than what is today or let the RBI act upon its own judgment on the inflation dynamics. Most economists would agree that the governor was right when he said this.
The central bank cannot "abandon inflation for growth" since that is RBI's primary objective. The RBI's primary mandate, as per the law that governs its functions, is to ensure financial stability in the economy. But, what his critics fail to understand is that when inflation remains low for a sustainable period it automatically paves the way for a period of sustainable high growth in the economy in the medium to long term.
To be sure, the growth-inflation debate has not been specific to Rajan alone. His predecessor, D Subbrao too faced tough days as RBI governor. Subbarao's reluctance to cut rates (and thus spur growth) had irked the then finance minister, P Chidambaram, who publicly said "if the government has to walk alone to face the challenge of growth, we'll walk alone." Both the sides have their legitimate reasons on why growth or inflation should be the primary priority of the government/central bank at a given point of time.
Stiglitz's argument, that India needs to grow at a much faster pace continuously to permanently address the problems of poverty and unemployment, have supporters other than Swamy. But, the quality of growth is equally important. The major reason why the world is questioning India's GDP numbers is its very visible disconnect with other economic growth indicators such as factory output, exports and banking sector signals (tepid credit growth and high bad loans). Also, there is a question of what sort of jobs the above 7 percent growth has generated in recent years.
Moreover, in the current context, when India is facing severe problems on inflation, especially on essential food items, Stiglitz-Swamy argument may not have too many takers. One must note that the central bank has already cut rates by 150 basis points since January 2015, when the inflation started showing some signs of easing trend. Hence, it isn't fair to conclude the central bank has excessively focused on inflation throughout.
The latest readings show that the consumer inflation has again begun to inch up closer to 6 percent, nearing the upper end of RBI's comfort zone. High inflation takes away the fruits of economic growth from the poor. Hence, when inflation is riding high, the high growth figure doesn't mean much to the poor. But the critical part is that the RBI has only limited tools to check a supply-side driven inflation. The job is mainly that of government.
The point is this: Stiglitz-Swamy argument in favor of rapid growth rate could only work in a country like India when the perils of high price pressures are firmly contained for a sustainable period. For now, containing inflation should be the biggest worry for the Narendra Modi-government and for the central bank, and not simply boast of record growth numbers. Both Rajan and Swamy-Stiglitz are right in the latest round of growth-inflation debate. But Rajan is more right than the other two.
Find latest and upcoming tech gadgets online on Tech2 Gadgets. Get technology news, gadgets reviews & ratings. Popular gadgets including laptop, tablet and mobile specifications, features, prices, comparison.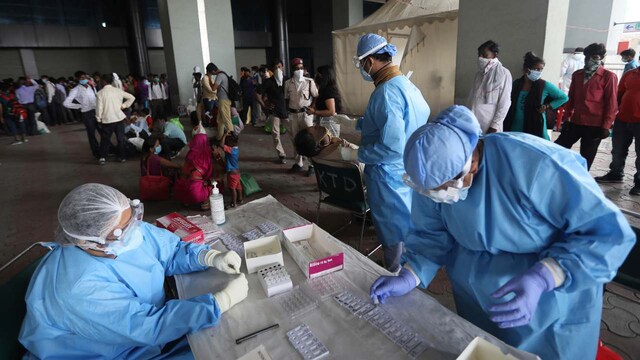 India
Underlining that healthcare spending in the country is 'abysmally low', the panel said the fragility of the Indian health ecosystem posed a big hurdle in generating an effective response against COVID-19 pandemic
India
Modi said that the Indian pharmaceutical industry sent essential medicine to over 150 nations 'in this difficult and unprecedented time.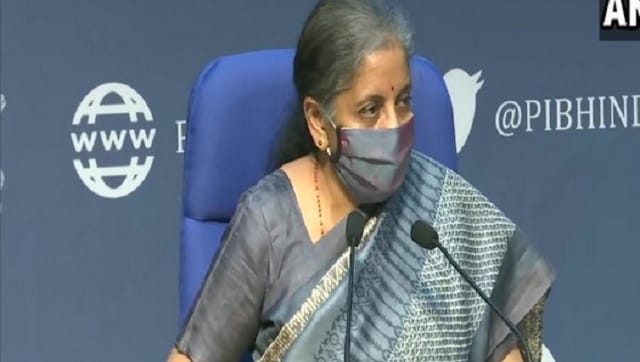 Business
Energy consumption growth trended higher in October at 12 percent year-on-year, said the finance minister