Arun Jaitley disowning NITI Aayog's proposal to tax farm income is hasty and wrong
Blanket exemption encourages tax evasion with the cloak of agricultural activity beckoning charlatans and crooks. The mushrooming growth of farm houses on outskirts of metros is largely explained by this factor
Finance Minister Arun Jaitley is not given to giving knee-jerk reactions but he gave one on 26 April, while distancing himself and his government from NITI Aayog member Bibek Debroy's sensible suggestion to tax farm income.
Historically, agriculture has been a touch-me-not because of its economic and political sensitivity. But to give it an income tax free status without conditions defies logic. In any case only 10 percent of farmers would be taxed given the tax-free threshold of Rs 2.5 lakh.
To be sure, there's a scheme of combining agricultural income in excess of Rs 5000 with non agricultural income so as to tax the latter at higher rates warranted by the combined income but that is neither here nor there.
Agriculture income ought to be taxed like other income of any hue. May be a small allowance needs to be given considering the vagaries of nature.
Blanket exemption encourages tax evasion with the cloak of agricultural activity beckoning charlatans and crooks. The mushrooming growth of farm houses on outskirts of metros is largely explained by this factor.
No quarter should be given to crooks and no income should go untaxed. Jaitley thus has been hasty in his disavowal of Debroy. A knee jerk reaction was unwarranted.
Modi government covered itself with glory by demonetisation. It was to checkmate black money. Taxing farm income will be of a piece with this initiative.
Jaitley has sent a wrong signal by hastily dismissing Debroy's suggestion. He should have said the proposal would be examined and small farmers would not be affected.
Kulaks should be taxed and farming should not be a handy money laundering device.
Find latest and upcoming tech gadgets online on Tech2 Gadgets. Get technology news, gadgets reviews & ratings. Popular gadgets including laptop, tablet and mobile specifications, features, prices, comparison.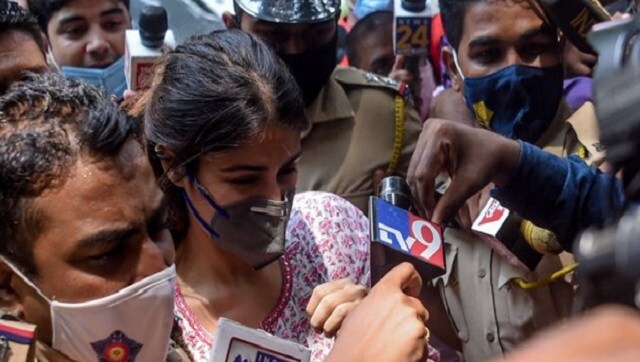 India
The persecution of Rhea Chakraborty, the actor's one-time partner, borders on lunacy, if we are to cling to some notions of rationality and humanity
World
It is this sense of entitlement and hypocrisy that has discredited politicians like Pelosi worldwide.
India
At a time when a new National Education Policy proposes to make education "well-rounded, useful, and fulfilling to the learner", administrators of India's top Central universities only want to tame their students