Almost 30% flights delayed: India's airports are choked as traffic continues to climb
In January at least one in four flights into or from the country's four busiest airports – Delhi, Mumbai, Hyderabad and Bangalore – was delayed.
New Delhi: Legendary delays at the congested Mumbai airport coupled with massive fog delays at Delhi during January pulled down on-time performance  (OTP) of all domestic airlines. So during the month, at least one in four flights into or from the country's four busiest airports – Delhi, Mumbai, Hyderabad and Bangalore – was delayed.
For Vistara, the airline which in the past clocked highest OTP, this meant about half the flights on its network were delayed in January. For SpiceJet, which clocked the best OTP from these four airports in January, almost 30 percent flights were still delayed. Almost 2.4 lakh domestic air passengers had to be compensated by various airlines last month on account of flight delays beyond two hours, which is more than double the number of people who had to be similarly compensated during January of last year. This means close to 8,000 people had to contend with delays beyond two hours every single day of January.
These data go on to show that India's airports are starting to resemble its choked roads, with too much traffic, little infrastructure and no long term planning or solutions in sight. Domestic passengers came close to the 100 million mark last year, with most of the growth involving flights into and out of the biggest cities. In January alone, the market added almost 20 lakh more passengers compared to the same month last year, growing by over 25 percent. Most of India's 40 largest airports will exceed their design capacity within a decade based on projected growth rates, consultancy CAPA estimates, with Mumbai and Chennai fast approaching saturation.
Kapil Kaul, chief executive officer (CEO) for South Asia at CAPA, said in this piece that India could run out of capacity within three to five years. "We are not ready beyond 2020-2021," he said. Though under the newly unveiled regional connectivity scheme UDAN, the union government has ambitious plans to open 50 unused airports by 2020 and has also given approval for 18 greenfield airports, the problem remains unresolved due to traffic growth emanating from large cities. According to the government's own estimates, we need to triple airport capacity within 15 years at a cost of up to Rs 3 lakh crore.
According to DGCA data, Air India did not get even one in two flights on time at Mumbai last month, clocking in OTP of just 49.8 percent. Its overall OTP across the four airports was only marginally better, at 56.8 percent. Market leader IndiGo managed to get only 71.2 percent of its flights on time across all four airports – or almost 30 percent delayed while the Jet Airways-Jetlite combine was just shy of the 60 percent mark.
Not just traffic congestion at India's bursting airports, soon there could be a parking crisis too at these havens. Together, India's airlines have more than 800 planes on order. Of course not all the aircraft will arrive together and almost 600 of these are expected to be delivered over the next ten years. Also, around 30 percent of these
will be for replacement. But it is evident that a parking crisis at India's strained airports is in the making.
This piece explains that hundreds of aircraft parking bays may well be constructed by the Airports Authority of India over the next few years but these will most likely not come up where most congestion is expected – so they may miss the Delhi and Mumbai airports and those at Bangalore and Hyderabad too!
Coming back to DGCA traffic data, SpiceJet said its highest OTP was the for the fourth consecutive month and that it has also topped the passenger load factor metric (which measures percentage of occupied seats on an aircraft) for the industry at 93.6 percent. The airline said it has reported over 90 percent flight occupancy for the 22nd month in a row besides registering one of the lowest industry cancellations.
January saw all scheduled national airlines clock over 80 percent occupancy with Air India clocking in the least at 81.1 percent among scheduled national carriers. Indigo remained the market leader with 39.8 percent share of the market. NO other airline now controls even 20 percent of the market, with the Jet group coming in a distant second at 18 percent,
India
Under JRD Tata, Air India redefined style, comfort and high-class on-board service. Its airhostesses in their exotic silk saris were a global phenomenon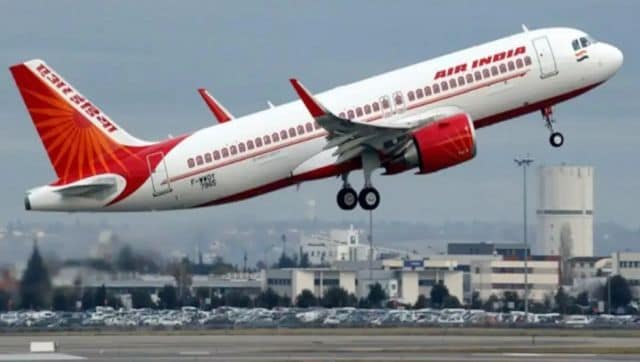 India
As the Tatas start to revive the airline post acquisition, Air India faces the dual challenge of intense competition in the domestic market, which also includes possibly two new airlines
India
In 1967, the airline commissioned the world famous surrealist artist to design an ashtray for them which was to be given to a select group of first-class passengers