Aircel-Maxis case: Dayanidhi Maran, all accused discharged by 2G special court
Media reports say CBI is likely to appeal in the Supreme Court against the special court order
A special court in Delhi on Thursday discharged all accused in the Aircel-Maxis case, including former Communications Minister Dayanidhi Maran.
Special Judge OP Saini discharged Maran, his brother Kalanithi Maran, Kalanithi's wife Kavery Kalanithi, South Asia FM Ltd (SAFL) Managing Director K. Shanmugam and two companies — SAFL and Sun Direct TV Pvt Ltd (SDTPL) in two different cases.
The court was hearing two different matters related to Aircel-Maxis deal lodged by the Central Bureau of Investigation (CBI) and the Enforcement Directorate (ED).
CNBC-TV18, meanwhile, reported that CBI is likely to appeal in the Supreme Court against the special court order.
The CBI had alleged Dayanidhi Maran, as minister in the UPA-I government, used his influence to help Malaysian businessman TA Ananda Krishnan to buy Aircel by coercing its owner Sivasankaran to part with his stake. In the other case, the Enforcement Directorate has chargesheeted Maran brothers, along with others for laundering Rs 742.58 crore.
The former union minister has, however, refuted all allegations laid against him claiming that during the time period in which the alleged crime was committed, Chennai-based businessman C Sivasankaran was in talks with several other companies to sell his stakes in Aircel.
"There is no reason why I would try to facilitate a business transaction, which may even attract criminal charge, which was not even embryonic at that time. Allegations against me are that I am trying to help in Aircel and Maxis business. Am I facilitating a deal which was non-existent," Maran's counsel had told the court.
The CBI has chargesheeted the Maran brothers and Chennai-based firm Sun Direct TV, Malaysian businessman TA Ananda Krishnan, Augustus Ralph Marshall and the two accused firms — Maxis Communications Berhad of Malaysia and Astro All Asia Networks.
They were chargesheeted for the offences punishable under section 120-B (criminal conspiracy) of the IPC and under relevant provisions of the Prevention of Corruption Act. The chargesheet alleged that Dayanidhi Maran used his influence to help Krishnan buy Aircel by coercing its owner, C. Sivasankaran, to part with his stake. It was alleged by Sivasankaran that Dayanidhi Maran favoured the Maxis Group in the takeover of his company. In return, he alleged, the company made investments through Astro Network in a company stated to be owned by the Maran family.
With inputs from PTI and IANS
India
This comes as CBI took over the probe into Sonali Phogat's death from Goa Police on 15 September, 2022, and registered an FIR into the case followed by an order for a detailed probe in the case
India
The probe agency has claimed that Ganguly needed to be interrogated further for his alleged role in the Group-C recruitment scam in government schools, in which thousands of meritorious and eligible job aspirants were cheated out of jobs in lieu of huge sums of money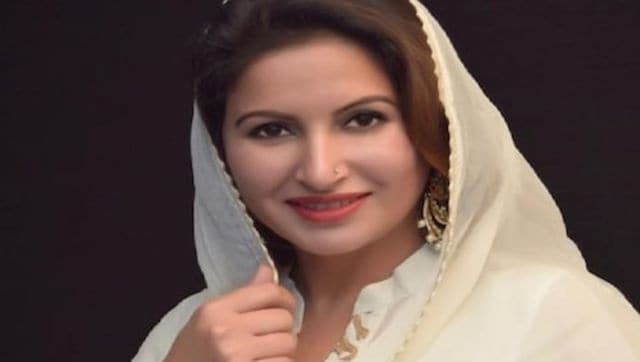 India
Phogat was brought dead to a hospital in Goa on the intervening night of 22-23 August after partying at Curlies restaurant, Anjuna beach. Goa Police had said that Phogat's aide allegedly mixed some "obnoxious substance" in water and forced her to drink it