Air India selloff: To avoid a 2001 redux, govt needs strong political will, savvy financial strategy
Civil Aviation Minister A Gajapathi Raju said earlier this month that the airline itself has been asked to suggest a roadmap for its future
New Delhi: Finding a strategic partner for Air India, someone who will invest and manage the debt-laden airline, is easier said than done. In fact, different arms of the government seem to be pulling in different directions on the best way forward for this white elephant. Niti Ayog has been preparing a roadmap for disinvesting the airline for months now; the civil aviation ministry wants a roadmap from Air India top brass itself; the airline has been talking to banks for a massive haircut to reduce debt. And while all these disparate actions are being taken, the government continues to pump equity into the airline.
Now, when it seems the government is also keen to explore the strategic partner route to disinvest Air India, there could be more confusion. Finance Minister Arun Jaitley said in a television interview over the weekend that "So history has given us a second chance that (should) a good investor come, which has credibility, civil aviation ministry will consider it (disinvestment)."
First, as we said earlier, finding a strategic partner is not the only option in the table. Civil Aviation Minister A Gajapathi Raju said earlier this month that the airline itself has been asked to suggest a roadmap for its future and ways to manage its insurmountable debt. Raju did not rule out disinvestment but has persistently said that this is only one of the options before the government. Remember, the government has been consistently saying in Parliament that it has no plans to disinvest Air India. So what Jaitley said on Saturday could merely be a trial balloon to judge if any interested parties at all come forward with any credible proposal for Air India.
Second, unless the government offers substantial sops, very few investors may come forward to manage an airline whose debt is in excess of Rs 50,000 crore, and which continues to turn in losses despite a large amount of financial support from the government. Though the government feels that the large aircraft fleet and other assets like lucrative slots at congested global airports are positives in Air India's valuation process, it must also decide if the debt burden can be reduced – either through hair cuts by lenders or through a write off – before the airline becomes attractive for any prospective investor.
The Economic Times report quotes unnamed Air India officials to hint that the Tatas would be the best bet in case the strategic investor route is taken. Obviously, there has been no comment from the Tatas as they already operate two separate airlines in the crowded Indian aviation market.
Sources close to developments say that Air India is already in advanced negotiations for a debt-for-equity deal with some public sector banks which also involves a hair cut. This deal involves 19 PSU banks, which are being asked to convert about Rs 20,000 crore of loan to the airline into equity. AI's total annual interest outgo of Rs 4,000 crore could then be reduced by a fourth, in case the banks agree under the Sustainable Structuring of Stressed Assets (S4A) scheme.
While this proposal sounds good, no one seems willing to answer the simple question: Should the government be forcing PSU banks – who are already over burdened with NPAs – to take on more through this S4A scheme? Why should the banks suffer for historical mismanagement of Air India? Such a scheme could see banks owning as much as 40 percent equity in an airline which has just around 15 percent share of the domestic market in a business being dominated by ever expanding private players.
Anyway, two senior economists have advocated the best way to turn the failing national airline into a great global airline: Cut it loose from the clutches of the government, Mint report said.
They have pointed out other successful examples of governments getting out of the airline business such as UK privatising British Airways. "(This was widely seen as being among the most challenging of the Margaret Thatcher-era privatisations in the UK. The airline rose, in a few short years, to become the world's 'favourite airline'. Indeed, the experience of other countries in successfully privatising their national carriers, from Kenya (Kenya Airways) to Canada (Air Canada) to Singapore (Singapore Airlines) should prove instructive in designing our own approach."
The first attempt at privatising Air India was a botched one, when dirty politicking stalled the entire process. Singapore Airlines had teamed up with the Tatas to buy 40 percent stake in Air India in 2001 but the sale never happened.
Will the airline be second time lucky? It is well known that some of the top officials manning the airline today are vehemently opposed to any disinvestment by the government. Also, as we said earlier, the debt question hangs heavy – it will not just take strong political will but also savvy financial manoeuvring for the government to disinvest Air India.
Find latest and upcoming tech gadgets online on Tech2 Gadgets. Get technology news, gadgets reviews & ratings. Popular gadgets including laptop, tablet and mobile specifications, features, prices, comparison.
India
India is in a somewhat better position now but the country still has a long way to go because 90% of the people are still susceptible to coronavirus infections, said Paul
World
The decomposing corpses of ideas feed and sustain the toxic cesspool our intellectual and social life has become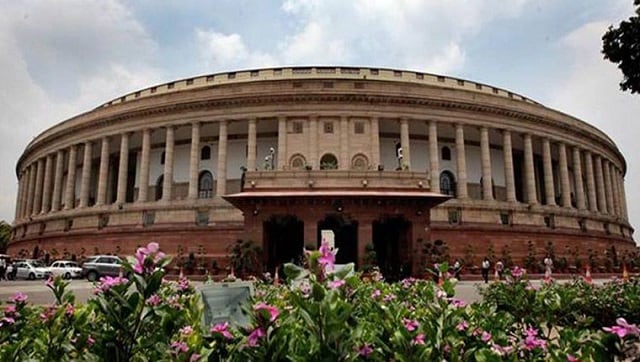 India
A new setup that includes the guidelines outlined below could drastically reduce the abuse of their powers by the presiding officers of both Houses of Parliament