Air India revival plans: Banks may have to get ready for more red ink on their balance sheets
The only question is, should the government be forcing PSU banks – who are already over burdened with NPAs – to take on more through this S4A scheme? Why should the banks suffer for historical mismanagement of Air India?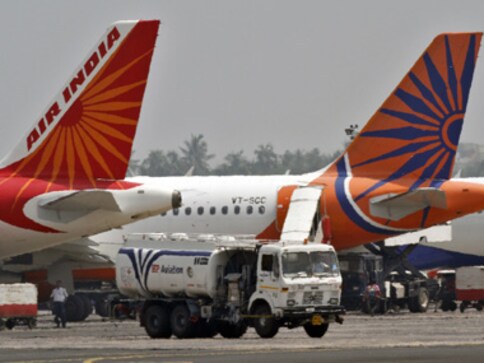 New Delhi: As newspaper headlines this morning scream about corporate governance issues at IT bellweather Infosys, perhaps the government needs to look out for its own airline, Air India. For several months now, Air India's board has been taking decisions without any independent directors - apart from functional directors, the two government nominees seem to be the only voices of sanity in the board meetings since last summer, when the five independent directors retired. Whether there are corporate governance issues at Air India a la Infosys is something the experts need to ponder over. We are bringing up this point to show how Air India's owner, the government, is going around in circles, clueless about which leaking tap to fix in its rush to keep the airline under its fold.
Someone needs to tell the Modi government to stop protecting Air India from possible privatisation, stop preening about its maiden operating profit (which was a first after the merger of the two erstwhile airlines in 2015-16), control the urge to pump in yet more of taxpayers' money into this black hole – and address the basic issues plaguing the national carrier first.
If after months of back-and-forth the government is still undecided about who to nominate as independent directors on the airline's board, is it all serious about making Air India self-sustainable? Perhaps the attempt should be to shutter the airline now, when it has shown at least one year of operational profit, instead of waiting endlessly for the bleeding behemoth to shudder and pass out.
Here's another grandiose plan of this government: get 19 public sector banks to convert their loan of about Rs 20,000 crore to the ailing Air India into equity. The airline has been in negotiations with these banks to take equity in lieu of their exposure. The total interest outgo of Rs 4,000 crore each year for AI could be reduced by a fourth if this ambitious proposal works.
The total loan on Air India's books is Rs 46,570.35 crore so a little less than half is sought to be restructured through the Sustainable Structuring of Stressed Assets (S4A) scheme where banks are being asked to take equity.
The only question is, should the government be forcing PSU banks – who are already over burdened with NPAs – to take on more through this S4A scheme? Why should the banks suffer for historical mismanagement of Air India?
Not only this. Believe it or not, Air India also needs more fresh loans since it still has to take deliveries of six Dreamliners (Boeing 787s) and three Boeing 777 aircraft till 2017-18, orders for which were placed during the earlier mega aircraft order of 68 Boeing and 33 Airbus aircraft. Here again, the government is nudging state insurer LIC to advance fresh loans. Loans to cover existing loans, equity in lieu of loans – the entire financial restructuring plan of the airline should be scrapped. Because in case the banks oblige and take equity in this loss making airline which looks an unlikely candidate for a turnaround, they will be left with worthless paper. Ditto for LIC.
Last week, Minister of State for Civil Aviation, Jayant Sinha, said at an event that the carrier's debt needs to be reduced and its balance sheet restructured for it to turn around. He also noted for good measures that there was a need to improve customer service, strengthen corporate governance practices and put in a professional management. So when is the basic minimum corporate governance to be infused into Air India? When will it get a set of eminent men and women as independent directors?
In the same speech, newspapers quoted Sinha as saying that Air India's non-core assets needs to be put to best use, the airline needs to work on route optimisation while adding that the overall transformation of Air India, being done with a combination of steps, has started yielding results.
The minister obviously knows of a miracle Air India will perform in just three months to March to show such confidence in Air India's improved financial performance. Because till now in the nine months this fiscal, there is little indication of Air India being on the road to operational profit. The target Air India had set itself for FY17 is Rs 1,086 crore operating profit. This would require the airline to make Rs 11 crore daily operating profit in this quarter alone. When in the first nine months of the fiscal year, it made no operating profit but an operating loss of Rs 161 crore – or a daily operating loss of about Rs 58 lakh.
Now, a look at some operational parameters. As per DGCA data, Air India's combined OTP (on time performance) at four metro airports has been the worst among all major domestic airlines in each month of calendar 2016 except in October when GoAir was worse. In November, the OTP of Air India across these airports was 67.7 percent which means every third flight from these airports was delayed.
Another metric – bums on seats or passenger load factor – also does not favour Air India. This denotes the number of passengers as a percentage of total number of seats on an aircraft. In five of the 11 months of 2016, Air India was the second lowest (Vistara had the least PLF among national airlines). In the remaining six months, AI was ahead of Vistara and the Jet Group by a small margin. This means competition was able to entice flyers far more than AI in most instances.
This, despite AI having a hub and spoke model which ensures better domestic connectivity than other airlines which follow a point-to-point connectivity model and also the fact that on most occasions, AI was matching fares with competition. The only consolation in the 11 months of 2016 under review is that the load factor for AI did not fall below 70 percent, which means it was flying at least 7 in 10 seats full at any given time. Even in market share, the airline has had a mixed year. DGCA data show its share of the domestic market fell from 16 percent in January to 12.9 percent in November.
If even after these insipid details about Air India's financial performance, its operational bumbling and service standards fail to warn banks and they are actually forced to succumb to the S4A scheme, there will likely be more red ink on their balance sheets. The colour red already defines Air India's balance sheet.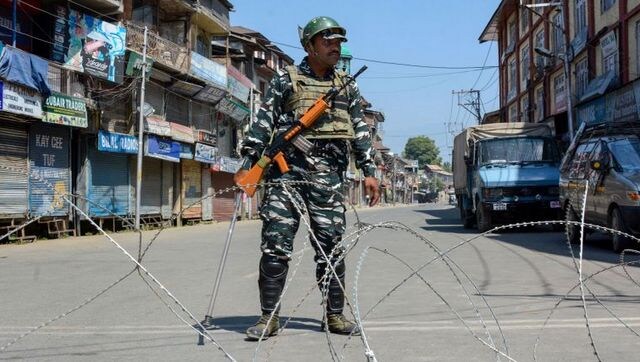 India
A police spokesperson said two of the four recent cases of target killings in Srinagar and Bandipora have been solved with the elimination of the terrorists involved in these incidents
Business
The new airline is looking to start operations by the summer of 2022 and is planning to have 70 airplanes in four years
India
Kerala chief minister Pinarayi Vijayan had criticised the takeover, saying it was not for the development of the facility but to protect the interest of monopolies