Air India revival: Future roadmap likely to emerge in three months says ministry official
Senior official in the ministry of civil aviation said NITI Aayog had sent a set of recommendations to the ministry a month back, which is when the set of events culminating in FM Arun Jaitley talking of disinvestment, started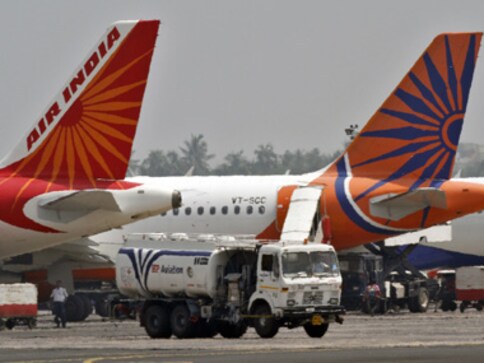 New Delhi: Tired of carrying a debt burden which is larger than India's annual spend on healthcare, the government is now thinking of selling off Air India. The question is why now? And even if there is political consensus on the sale, who will come forward as a buyer/strategic partner when the airline is under Rs 50,000 crore debt burden? Possible answers to these two questions seem rather interesting.
The government seems to believe this is the right time to take a bold call on Air India, given the strong popular support it believes to have generated on a whole range of other contentious issues in the last few months, such as demonetisation. Some in the government believe if a bold decision is needed on Air India, there couldn't be a better time than the present.
Besides, it is almost certain that the current dispensation does not want to carry the debt burden on the airline any longer. A person close to developments expressed the current management's helplessness in running the airline for much longer. He declined to be identified. But confirmed that an earlier proposal, under which 17 public sector banks were being asked to take equity in lieu of debt (Rs 20,000 crore in all) in Air India, was no longer working out.
Basically, the airline has been pushed to the wall as far as debt is concerned. Perhaps talking of disinvestment shows government's exasperation in dealing with the tangled web which Air India's finances have become.
"Air India is in a helpless situation. The debt servicing alone requires Rs 2500-3000 crore annually. The airline cannot survive for long in its present state of (financial) affairs. The government has to take a call," the person quoted earlier said.
This person went on to say that though he had no knowledge of whether any interested potential investor in Air India had approached the government, the airline had assets worth "Rs 30,000-35,000 crore" for anyone to consider. Despite the debt pile. He also said that an earlier proposal, to first consider sell off of the two Strategic Business Units  (SBUs) – engineering and ground handling – could be a sensible option. But no final call has been taken on Air India as of now. Will the government consider writing off the entire Rs 50,000 crore debt of Air India – or even some portion of it?
Separately, a senior official in the ministry of civil aviation said that a road map for the revival of Air India is likely to emerge in the next three months. The official, who also declined to be identified, said that the NITI Aayog had sent a set of recommendations to the ministry a month back, which is when the set of events culminating in Finance Minister Arun Jaitley talking of disinvestment, started. The NITI Aayog's recommendations have set the cat among the pigeons.
This official said that the government has already pumped in over ₹25,000 crore into Air India and is committed to pump in another ₹25,000 crore as part of a turnaround plan which was approved in late 2000 under the Manmohan Singh government. "The thinking is, why invest such a huge additional sum in the airline over the next 15 years? We are looking at all options and a roadmap should be ready in the next three months".
Meanwhile, Minister Ashok Gajapathi Raju said today that the government is examining all options for the revival of Air India. Speaking in a presser to mark three years of the Modi government, Raju said "all courses of action are being examined by us (to revive the fortunes of Air India). We have not closed any option."
Both Raju and MoS Jayant Sinha declined to get into specifics, and did not directly answer a question on whether a foreign airline will be allowed to pick up a stake in Air India.
Currently the foreign direct investment rules allow a foreign airline to hold a 49 percent stake in a domestic airline. This provision has been used by Singapore Airlines to acquire a 49 percent stake in Vistara with Tata Sons acquiring the remaining 51 percent. Similarly, AirAsia Berhad used this provision to launch AirAsia India. Remember, Qatar Airways has been hinting at starting Indian operations by starting an airline from scratch in India. Will the Indian government allow Qatar to pick up a stake in Air India? There are no clear answers on this one yet.
Find latest and upcoming tech gadgets online on Tech2 Gadgets. Get technology news, gadgets reviews & ratings. Popular gadgets including laptop, tablet and mobile specifications, features, prices, comparison.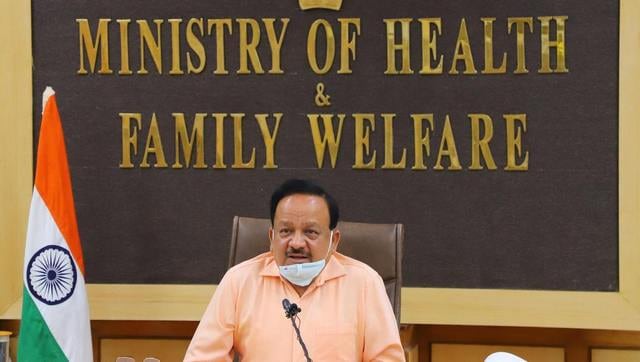 India
Vardhan added, "In different pockets across various states, including West Bengal, community transmission of COVID-19 is expected to occur, especially in densely-populated areas."
India
Currently, airlines in India are allowed to operate a maximum 60 percent of their pre-COVID-19 weekly domestic flights
India
The Prime Minister's Office Saturday said that the Grand Challenges Annual Meeting will convene this year virtually from 19 to 21 October