African Development Bank meet: Narendra Modi govt should ensure racist attacks don't imperil African goodwill
Successive Indian governments, since the UPA time have been wooing Africa and holding bi-annual India-Africa summits
India's Africa outreach got a boost on Tuesday with the African Development Bank holding its first annual general  meeting in Gujarat, Prime Minister Narendra Modi's home state.
This is just what the doctor ordered for the NDA government, which has been roundly criticized for boycotting China's mega  belt and road summit, attended by all all major countries, including the US, Japan and Vietnam. There were questions raised about the government's neighbourhood first policy, as all of India's neighbours with the exception of Bhutan travelled to Beijing for President Xi Jinping's pet project.
Today Prime Minister Narendra Modi addressed the African Development Bank meeting, attended by delegates from several  countries.
Successive Indian governments,  since the UPA time have been wooing Africa and holding bi-annual India-Africa summits. But it was Prime Minister Narendra Modi, who held the third India-Africa summit in a much larger scale than his predecessor Manmohan Singh. In 2015, he invited all African nations to Delhi and followed this up by visits to several countries in the continent.
Africa is a continent which is now being wooed across the world. Leading the pack is China with billions of dollars of investments. Most of the conflicts in Africa have now ended, and it is now concentrating in development. Africa is an emerging market with a fast growing population and plenty of business opportunities. It is also rich in gold, iron ore,diamonds, zinc, aluminium and other minerals.
There is oil and natural gas in abundance and so the race for gaining Africa's goodwill is spreading among both the developing and developed countries. Six of the worlds  10 fastest growing economies in the last decade are in Africa.
India has had long traditional ties with African nations, but during the Cold War when US and Russia were fighting their proxy wars, India kept aloof. But now the race is on to win over African nations and Modi made his government's priorities clear.
"After assuming office in 2014, I have made Africa a top priority for India's foreign and economic policy,'' the Prime Minister said.
"The year 2015 was a watershed. The third India Africa Summit held that year was attended by all fifty-four African countries having diplomatic relations with India. A record 41 African countries participated at the level of Heads of State or Government,'' Modi told the gathering in Gandhinagar.
India's engagement with Africa had never been so intense, with a flurry of visits by the PM himself as well as the President and Vice President.
Narendra Modi travelled to  South Africa, Mozambique, Tanzania, Kenya, Mauritius and Seychelles.  President Pranab Mukherjee was sent to Namibia, Ghana and Ivory Coast.
Vice-President Hamid Ansari  went to  Morocco, Tunisia, Nigeria, Mali, Algeria, Rwanda and Uganda. "I am proud to say that there is no country in Africa that has not been visited by an Indian Minister in the last three years.''
India has been talking to both the US and Japan for joint development projects in Africa. Modi himself mentioned his proposal with Prime Minister Shinzo Abe for a Asia-Africa growth corridor. The proposal is still in a nascent stage, but has been given the green light by both India and Japan. However the African leaders will have to give their inputs before the project is finalized. Modi has also encouraged the BRICS bank to start a regional centre in Africa.
India's trade with Africa  has seen a steady increase, around US $72 billion in 2014-2015. India's commodity trade with Africa in 2015-2016 was higher than with the US, Modi said in his speech.
China's footprints in Africa
China's presence in Africa is all-pervading and  giving every other country in the world tough competition. The first quarter trade between China and Africa in 2017 is as much as US $38.8 billion.
President Xi Jinping  promised US $60 billion for  Africa Development Fund in 2015. Much of the money has been dispersed and is being used to build roads, train lines and ports across the continent.
At one point there was criticism of China in several African nations, for not creating jobs but bringing in planeloads of Chinese workers to quickly finish the infrastructure projects. But since then, there has been a course correction. China is now keen on setting up manufacturing in Africa, especially the garment sector, where African labour is much cheaper.
India's presence more benign
India is not in a position to pursue China's cheque book diplomacy. But since the beginning India has been concentrating in capacity building.  India's footprints in Africa may not be as spectacular as China's but its presence is  more benign.  India's niche strength in education, tele-medicine, agriculture, light engineering and IT meets the needs of common African's, and touch their lives.
The Pan-African e-Network, the brainchild of former president Abdul Kalam is working well for Africa. This connects universities and hospitals in 48 African nations to counter parts in Indian cities for professional advice and training. A fibre optic network  provides satellite connectivity to the centres. Capacity building has been one of India's  strongest planks of cooperation.
"India is proud of its educational and technical ties with Africa,'' Prime Minister Modi said.  "Thirteen current or former presidents, prime ministers and vice presidents in Africa have attended educational or training institutions in India. Six current or former chiefs of armed forces in Africa trained in India's military institutions. Two current ministers of the interior have attended Indian institutions. Under the popular India Technical and Economic Cooperation Programme, more than 33,000 scholarships have been offered to officials from African countries since 2007.''
Yet the goodwill that has been built through education may well disappear, with the kind of racist attacks on Africans in India. Modi and his government must take care not to allow unruly mobs to destroy the goodwill that the government is painstakingly building.
Find latest and upcoming tech gadgets online on Tech2 Gadgets. Get technology news, gadgets reviews & ratings. Popular gadgets including laptop, tablet and mobile specifications, features, prices, comparison.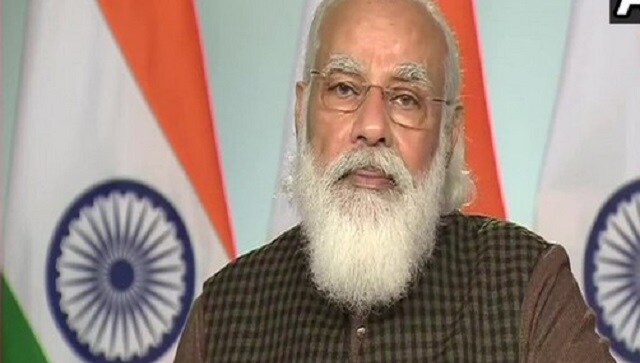 India
The total project cost around Rs 3,000 crore and its construction created over 12 lakh man-days of employment, the PMO said in a statement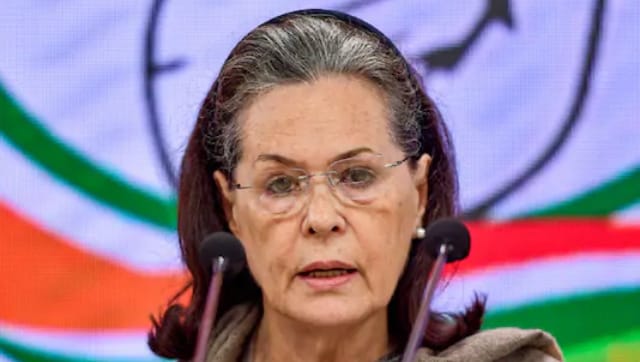 India
The Congress president said more than 50 protesting farmers have lost their lives thus far due to the government's 'apathy and neglect'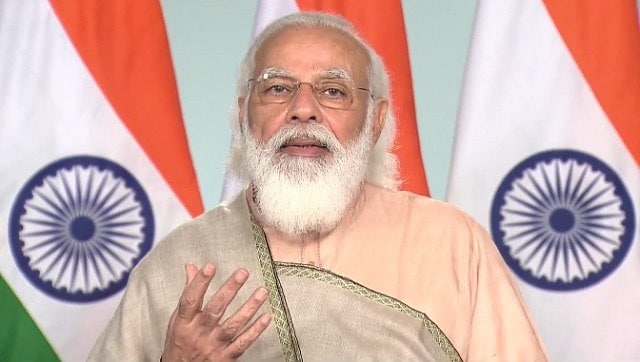 India
The government has an 'integrated approach to energy planning and our energy agenda is all-inclusive', said the prime minister on Tuesday