Affordable housing gets major boost in budget, but is the tax rebate enough to push demand?
The affordable housing market could be the channel for opening up other segments in real estate and now it is up to the developers to build confidence so that demand comes back
While the Union Budget 2017 set a direction for affordable housing in rural and urban areas and gave it a boost to make real estate more liquid, it failed to pay adequate attention to urban infrastructure woes, environmental issues and the rising urban middle class. It also missed talking about accountability of government authorities which is a big hurdle in approval process or single window clearance. Enforcement from the government side in the implementation stage being a big challenge.
The government's support to the housing sector in this budget is in effect, a step to drive forward its vision and mission of "Housing for all by 2022." Thus, finance minister Arun Jaitley provided just those necessary sops to buyers and home suppliers which would act as catalysts to spur affordable home construction activity in the country.
With the announcement of 1 crore houses to be built by 2019 in rural India for the homeless and those living in 'kaccha' houses, the FM has stirred up the real estate sector increasing the allocation for Pradhan Mantri Awaas Yojana (PMAY) for rural areas from Rs 15,000 crore to Rs 23,000 crore. With so much construction envisaged, there has been no mention of counteracting construction pollution.
These measures announced by the government for rural upliftment will get at least one market -the affordable housing market- in real estate going. Households earning up to Rs 2 lakh per annum and above poverty line itself accounts for almost half of the total demand for housing between 2017 and 2020.
How the budget provisions create the market of affordable home buyers
1) By facilitating the lower income group with tax sops, the government is making sure that people are able to book their first homes. The slashing of tax rate for individuals in the lowest income tax slab of Rs 2.5-5 lakh down to half from 10 percent to 5 percent will help broaden the tax net and increase the disposable income in the hands of low-salary taxpayers. This, coupled with incentives on low-cost housing and the reduction in interest rates by banks, will give the affordable housing segment the push it requires, says Tejinder Pal Setia, Chairman, Mona Townships Private Limited.
2) By encouraging a greater number of people to file tax returns, the budget automatically increases the number of home buyers for loans.
3) With the income tax rebate for the first slab and affordable housing incentives in place, we will now observe the youth of the country looking out at realty sector as an avenue for investment or residing, says Rajesh Goyal, Vice President CREDAI-Western U.P. & MD, RG Group.
4) Government's proposal towards reducing Capital Gains Tax to 2 years shall facilitate investors exploring investment opportunities in real estate sector leading to the revival of the secondary market, says Jitendra Mehta, Director – Finance & Accounts, Kanakia Spaces.
5) Refinancing by National Housing Bank to the tune of Rs 20,000 crore in 2017-18 in Affordable Housing is a big positive for buyers.
How the budget provisions incentivise the developers
1) Granting infrastructure status for affordable housing: "According infrastructure status will further simplify approval process for affordable projects, create clear guidelines and increase transparency in the segment," says Anshul Jain, Managing Director, Cushman & Wakefield, India.
2) This will provide necessary incentive for private developers to participate in the sector as cheaper financing options will be available, points out Brijesh Bhanote, CMO- Paras Buildtech.
3) Affordable housing being included under infrastructure will now be able to receive liquidity support from a variety of funds such as pension funds and insurance firms, says Parveen Jain, President NAREDCO.
4) "Affordable housing developers will now be eligible for various government incentives and subsidies, where this infra status could also mean that the government might come out with land parcels for such development in future," says Deepak Kapoor, President CREDAI-Western U.P. & Director, Gulshan Homz.
The catch to infra status
The announcement of according infrastructure status to affordable housing projects will truly only see a big impact if these lower cost funds are actually made available for acquisition of land, voices Rohit Gera, Managing Director, Gera Developments & VP, CREDAI - Pune Metro.
Increasing the size of the affordable housing unit: This will incentivise affordable housing for developers who were earlier deterred by the small size of homes, says Sachin Sandhir, Global Managing Director – Emerging Business, RICS. Government has redefined affordable housing and announced that it will count carpet area of 30 and 60 sq meters for affordable housing instead of built up area. The limit of 30 sq meters applies only in municipal cities of four metropolitan cities and in the rest of the cities the limit is 60 sq meters, which will increase housing size by 30 percent.
Giving tax reliefs to developers: The change in the capital gains tax incidence from the beginning to the end of a project with respect to Joint Development Agreements will also prove an important impetus to such projects by reducing the cost of land to the developer," says Ravi Ramu, CEO & MD VBHC.
The completion period of affordable projects has been extended to 5 years from the commencement, which was earlier only 3 years. But, don't we need to build to scale very rapidly to achieve our target for Housing for all. By relaxing the delivery timeline, this could be hit.
The one-year tax exemption from notional rental income from unsold inventory after obtaining the completion certificate will reduce developers' tax burden. On the notional tax on rental income for builders for whom constructed buildings are stock-in-trade, Amitava Mehra, CEO of India Mortgage Guarantee Corporation (IMGC) said that this will ensure that the property prices do not escalate because of stock held by builders waiting for the price to increase. If there is a tax on them the incentive to hold will reduce and properties in the market will increase. This could also have a positive impact on rental rates in the market.
How the budget provisions for infrastructure will boost real estate growth
The massive allocation for rural infrastructure at Rs 396,135 crore in 2017-18 will benefit real estate as well. The budget has focused on improving rural connectivity through construction of roads at an accelerated pace of 133 km per day; highways, redevelopment of 27 railway stations, and a metro rail policy altogether will create new development corridors and generate employment and therefore, interest in home purchasing. The five tourism zones to be established will also increase appetite for second-home investors focused on the tourism-related rental income in these areas, says Anil Pharande, Chairman - Pharande Spaces. And, with 250 electronic manufacturing hubs rolling in, it will have a direct potential correlation to employment generation and therefore demand for housing in and around the identified manufacturing nodes. The government intending to monetise unused land assets and introduce a bill to resolve disputes in PPP projects are all positives for the sector.
And with this, connectivity in peripheral regions can be the factor in decongesting cities and hopefully create potential urban centres for future development. If housing needs in rural areas are met in conjunction with employment generation, then it will surely help reduce pressure on urban areas.
The Union Budget 2017-18 provisions take care of the long-term objectives. There is not enough, says Joe Verghese, Managing Director, Colliers International India, to boost residential sales in the short term. The government has provided up to Rs 12,500 income tax benefit to individuals, which is insufficient to provide the demand side push to the sector.
The affordable housing market could be the channel for opening up other segments in real estate and now it is up to the developers to build confidence so that demand comes back. In the short term, the big question being, is the tax rebate to individuals enough to push demand in residential sales?
India
In trying new faces, the BJP seems to be focused on building a generation of political successors who can take over after a period of astonishing growth the party has seen under Modi and Shah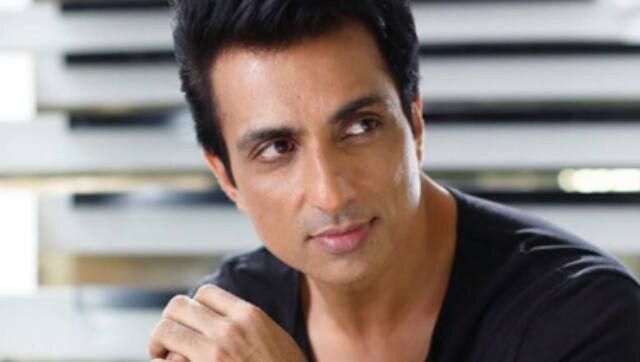 Entertainment
A real estate deal and some other financial transactions linked to Sood are under the scanner of the department, official sources had said
Sports
Danielson and Cole choosing AEW over WWE gives professional wrestling fans a signal which way the wind is blowing at the moment: firmly in one direction