Aadhaar-PAN linkage caught in privacy issue: Govt needs to show urgency to resolve the concern
The government is certainly right in pointing out that "the uniqueness of Aadhaar helps in elimination of duplicates and fakes from any beneficiary database
There were two developments on the Aadhaar front on Friday, but only one has got all the attention. This is, of course, the Supreme Court order on the compulsory linking of an individual's income tax PAN and Aadhaar numbers. The second development, reported by The Times of India, is that the central government has stood firm on giving welfare benefits only for those with Aadhaar after 30 June.
The anti-Aadhaar group will see both as hugely negative developments but a nuanced view is in order. The order on linking of PAN and Aadhaar is being described as a partial victory for those who opposed the move. Let's be clear – it is no relief at all.
The Court unreservedly upholds the validity of Section 139AA of the Income Tax Act. It only gives relief to those PAN card holders who don't have an Aadhaar number right now and stood to have their PAN invalidated if they did not even apply for an Aadhaar number by 31 July – the last date for filing income tax returns; "… those assesses who are not Aadhaar card holders and do not comply with the provision of Section 139 (2), their PAN cards be not treated as invalid for the time being (emphasis added)." What's more, it goes on to say that it is only giving this relief because people who have their PAN invalidated will face problems in day-to-day dealings.
The last hope of those who are challenging the very idea of Aadhaar and its mandatory nature as well of those disturbed by the slow creep of Aadhaar has disappeared. But should they have expected any relief from the Court? Let us not forget that some cases of Aadhaar over-reach has been mandated by court orders. The compulsory linking of all mobile numbers with Aadhaar was based on a Supreme Court ruling to that effect in February.
This writer has consistently argued against the Aadhaar creep and had opposed the PAN-Aadhaar linkage. But I am willing to concede that the problem of fake PANs is a real one. Income tax officials talk about business families which use multiple PAN cards for different transactions to escape the tax net. So, perhaps Aadhaar linkage is needed to weed out these fake PANs. But how does this come into play for mobile phone connections as well as air and rail bookings, as the government is proposing? Should the private sector also start asking for Aadhaar as the default ID proof? There needs to be serious rethink, including by the Supreme Court, on what Aadhaar is meant for.
Will the Court also uphold the government's stand on linking Aadhaar with welfare delivery? It has, in earlier orders, said the lack of Aadhaar should not be an excuse for denying welfare to beneficiaries. According to The Times of India report, the government has stood firm on linking the two, pointing out that only those who have not been able to apply for Aadhaar because of lack of registration facilities in their areas would continue to get benefits after 30 June, on the basis of alternative documents.
The government is certainly right in pointing out that "the uniqueness of Aadhaar helps in elimination of duplicates and fakes from any beneficiary database" (which is what makes it suitable for eliminating fake PANs as well). Several cases have come to light of ghost enrolments in schools to siphon off money meant for mid-day meals, of duplicate ration cards and the like. And let us not forget that the Aadhar legislation is Aadhaar (Targetted Delivery of Financial and Other Subsidies, Benefits and Services) Act.
If the Supreme Court is accepting the argument of Aadhaar being the best instrument of weeding out fake PANs, it should also accept the argument of making Aadhaar mandatory for welfare delivery in order to week out fake/ghost beneficiaries.
Activists fighting against this provision on the grounds that people are being excluded from welfare should direct their energies to facilitate potential beneficiaries getting enrolled under Aadhaar. The argument that welfare leakages should be allowed to continue because it is given in the name of the poor is no argument at all.
The activists have a point that biometric authentication fails because of lack of connectivity and problems with iris and fingerprint authentication in the case of senior citizens and manual workers respectively. But it might be better to engage with the authorities and work out solutions for this. The UIDAI and the government should also refrain from dismissing these concerns and come up with solutions to these problems. Perhaps when the Supreme Court is giving a ruling on the issue of linking Aadhaar with welfare, it should deal with this issue. But to put an end to linking Aadhaar with welfare delivery would be a retrograde step.
While upholding the PAN-Aadhaar linkage, the Court has said that the government needs to take steps to allay worries over data leakage and theft. But the Court too needs to address the issue of privacy, pending before a Constitution Bench, urgently. A bunch of petitions challenging Aadhaar on the grounds of privacy is caught up in that. And the government too needs to show the same urgency in moving towards a privacy legislation as it is on expanding the reach of Aadhaar.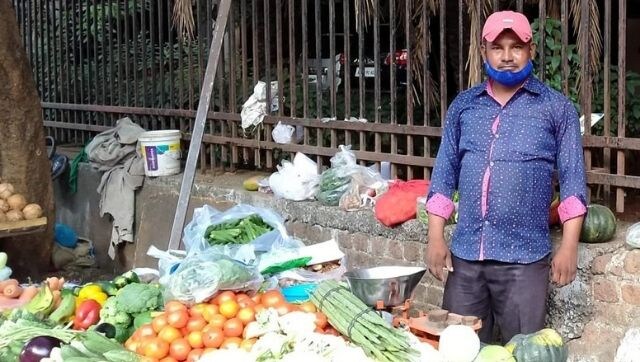 Lifestyle
Through this fortnightly column, Tales From TJ Road, Bachi Karkaria tells the story of Mumbai's metromorphosis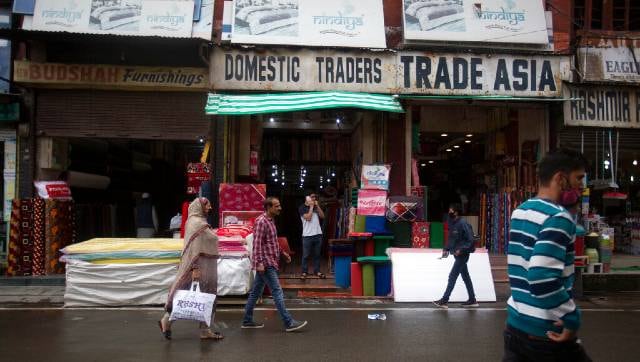 India
When the second wave of COVID-19 is threatening to wipe out large masses or render ineffective huge tracts of India's economic landscape, there is not a sign or semblance of a financial assistance package
Lifestyle
Through this fortnightly column, Tales From TJ Road, Bachi Karkaria tells the story of Mumbai's metromorphosis